Jacob Kjaer Nest of Tables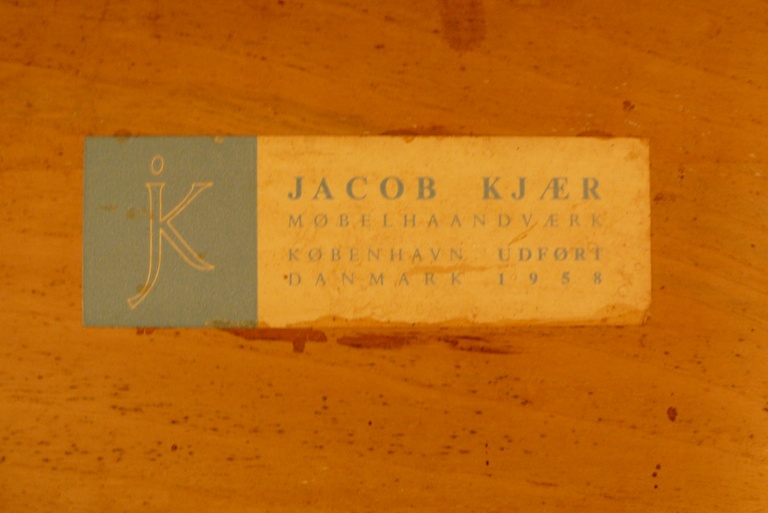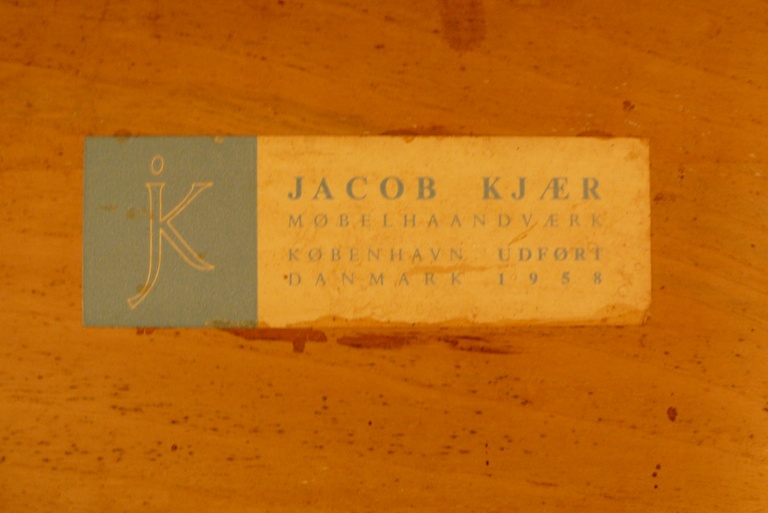 Jacob Kjaer Nest of Tables
$3,400
Denmark
circa 1958

Rare nest of three solid teak tables designed and fabricated by Danish master cabinetmaker Jacob Kjaer (1896-1957). Kjaer's use of the finest materials and handcrafted construction methods placed him on the top tier of Danish workshops, along with Frits Henningsen and Peder Moos. Kjaer himself served as president of the Danish Cabinetmaker's Guild during the 1950s. Like Henningsen and Moos, Kjaer was guided by a stripped-down Neoclassicism, seen here in the simple lines and excellent proportions of the nest of tables. Nice details include the beautifully grained teak and the routed grooves to hold the nesting tables in place. Retains original label (pictured).

Condition
Excellent. Cleaned and polished

Measurements
Height: 20.5 in.
Width/Length: 31 in.
Depth: 20 in.
Specifications
Number of items: 3
Materials: Teak