Odelberg-Olsen Work Chairs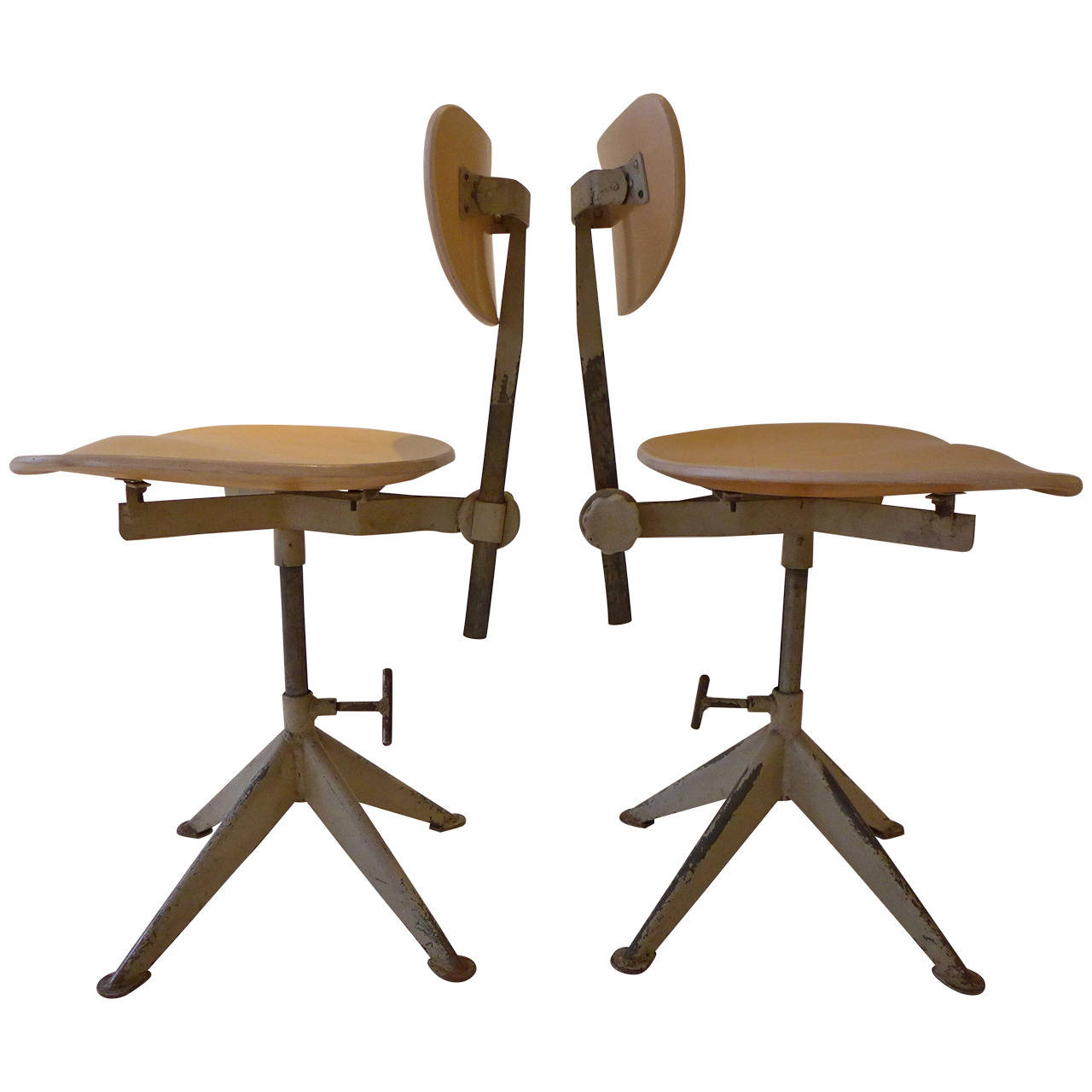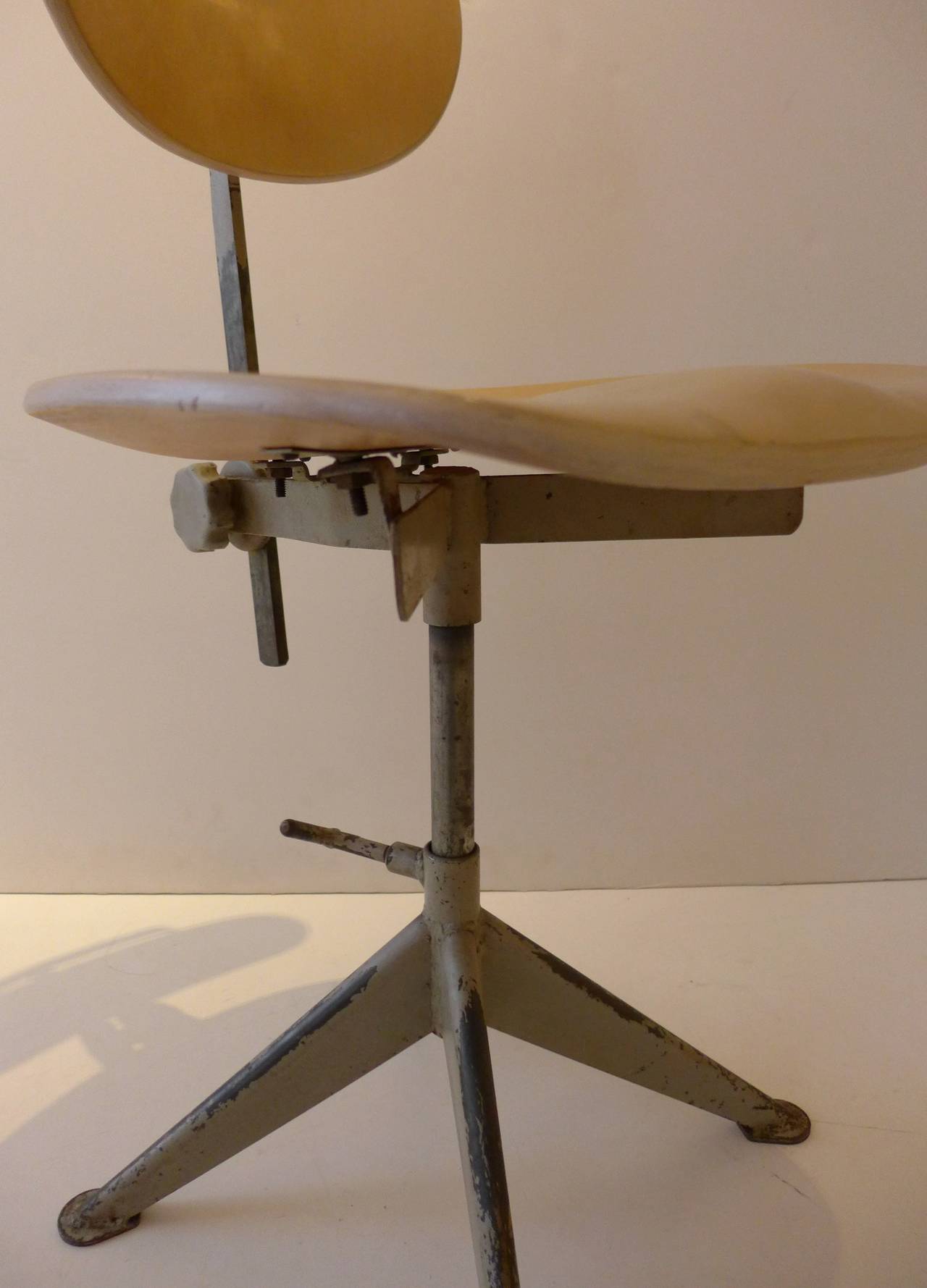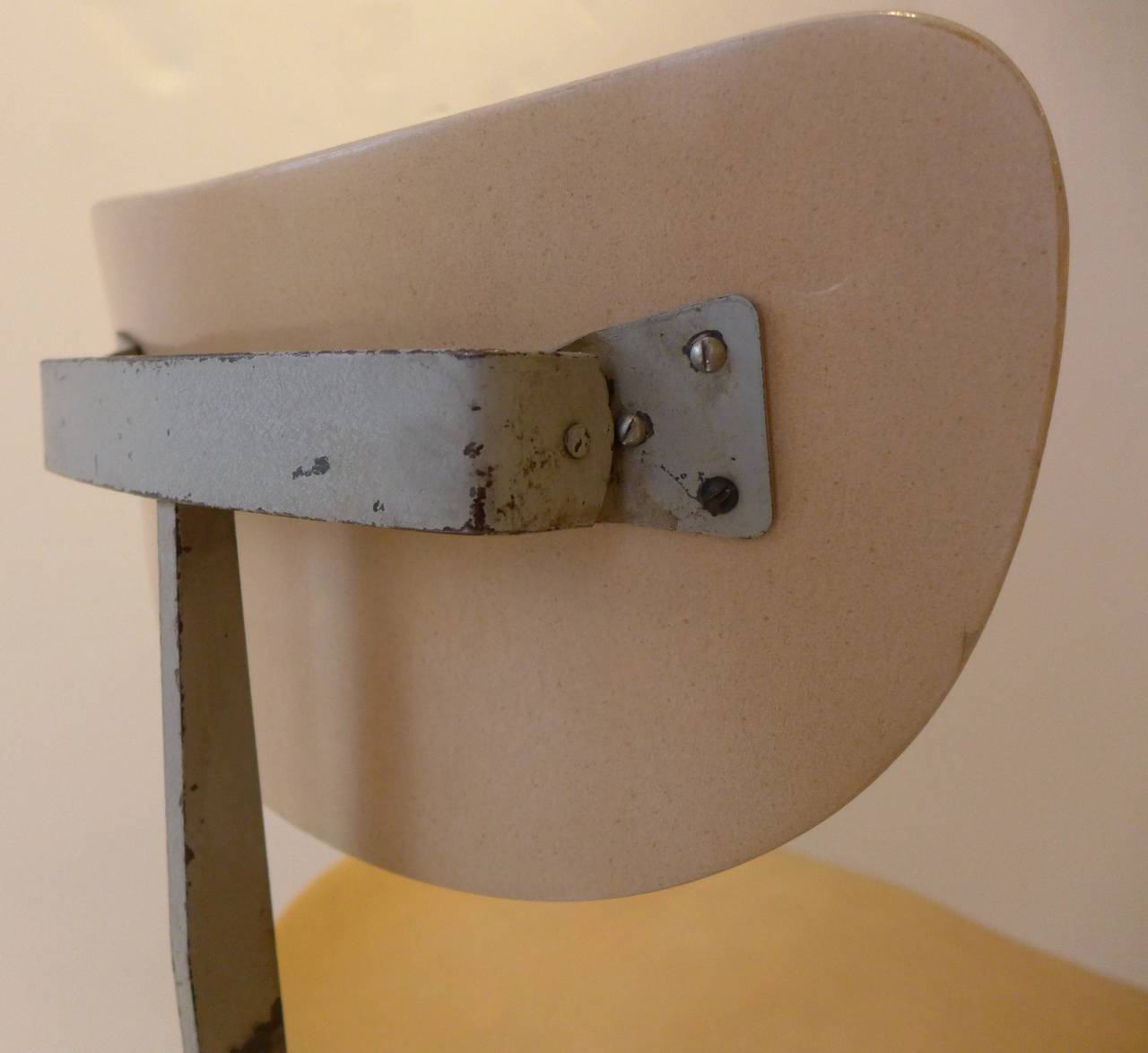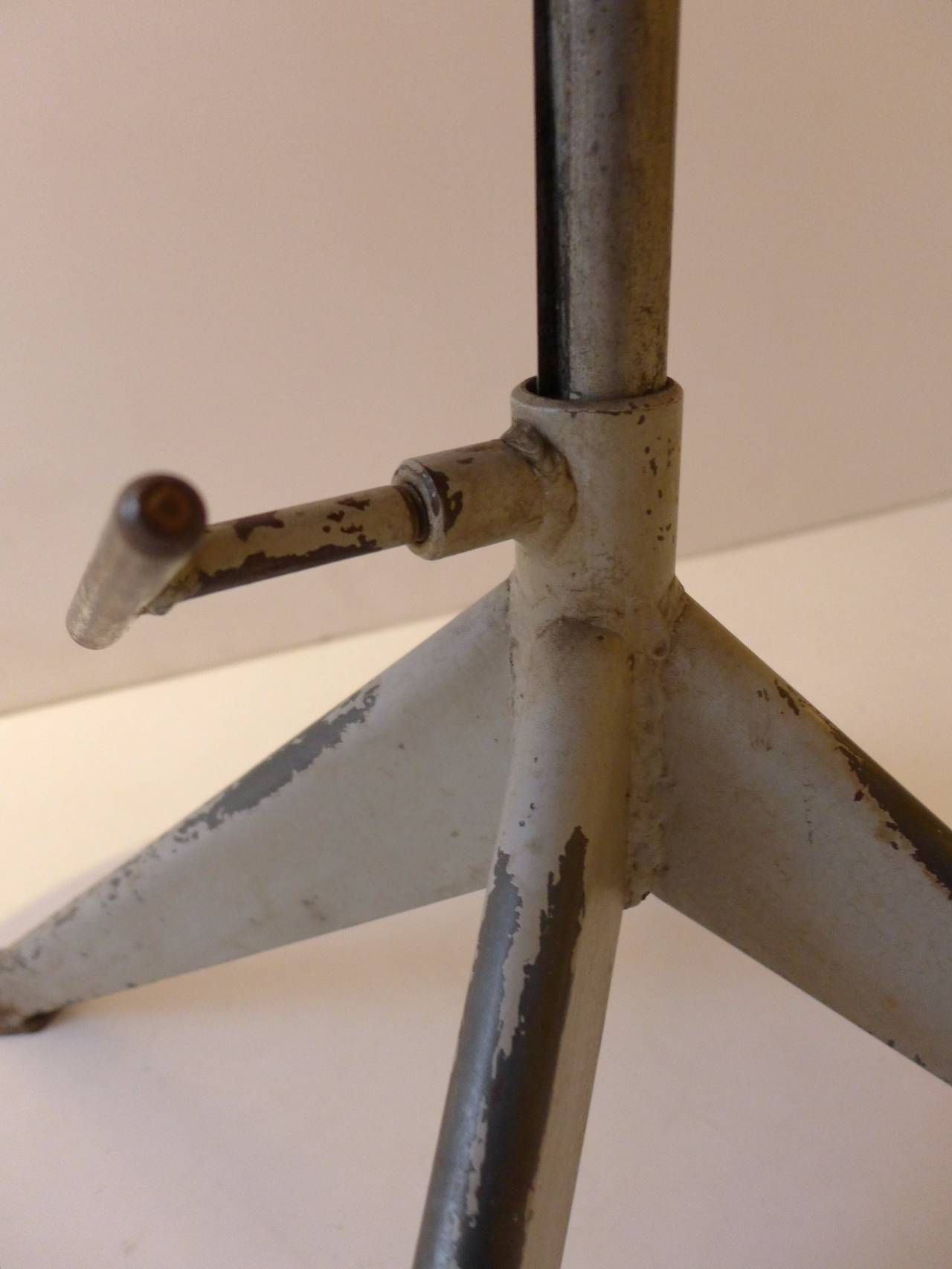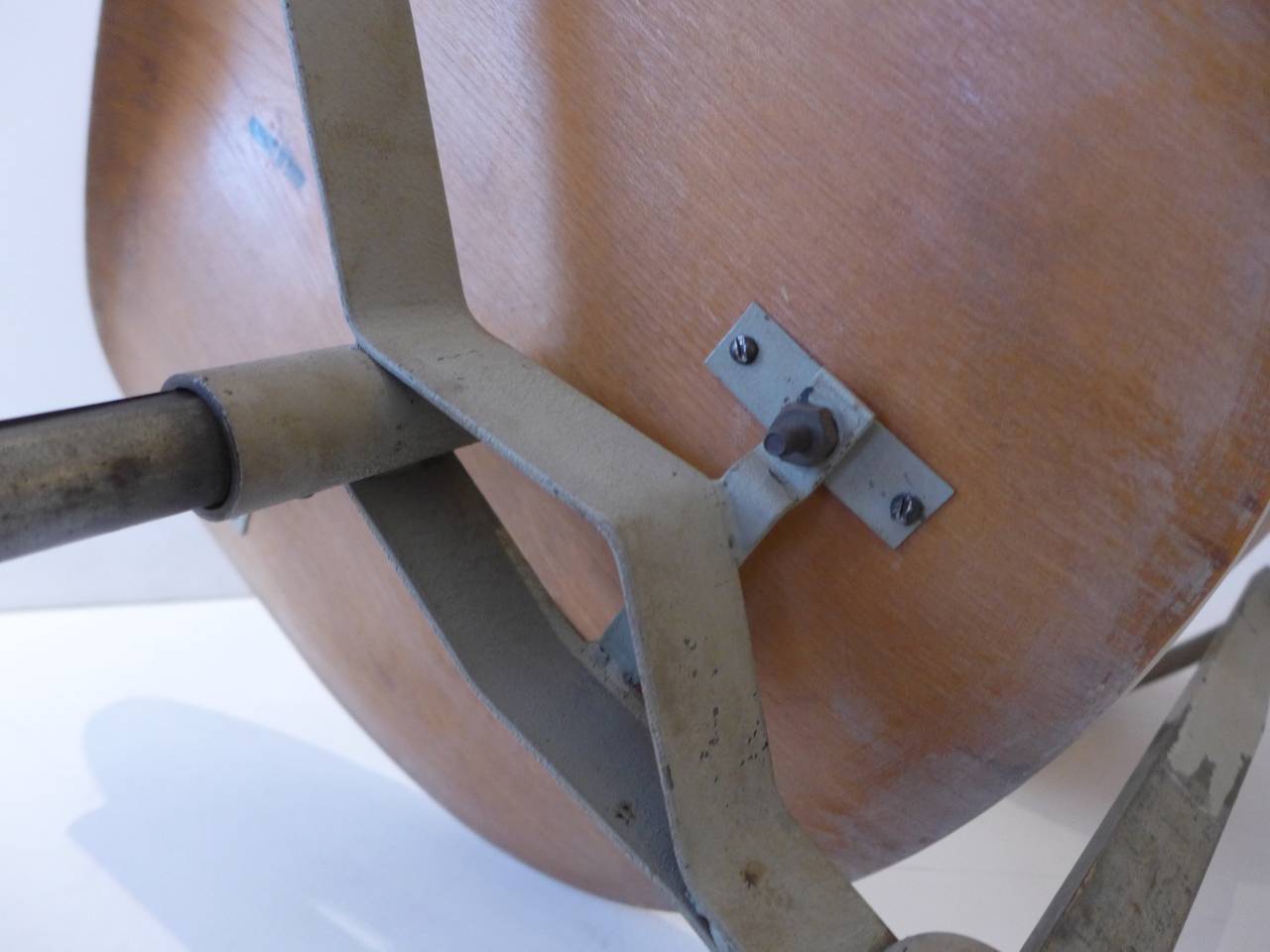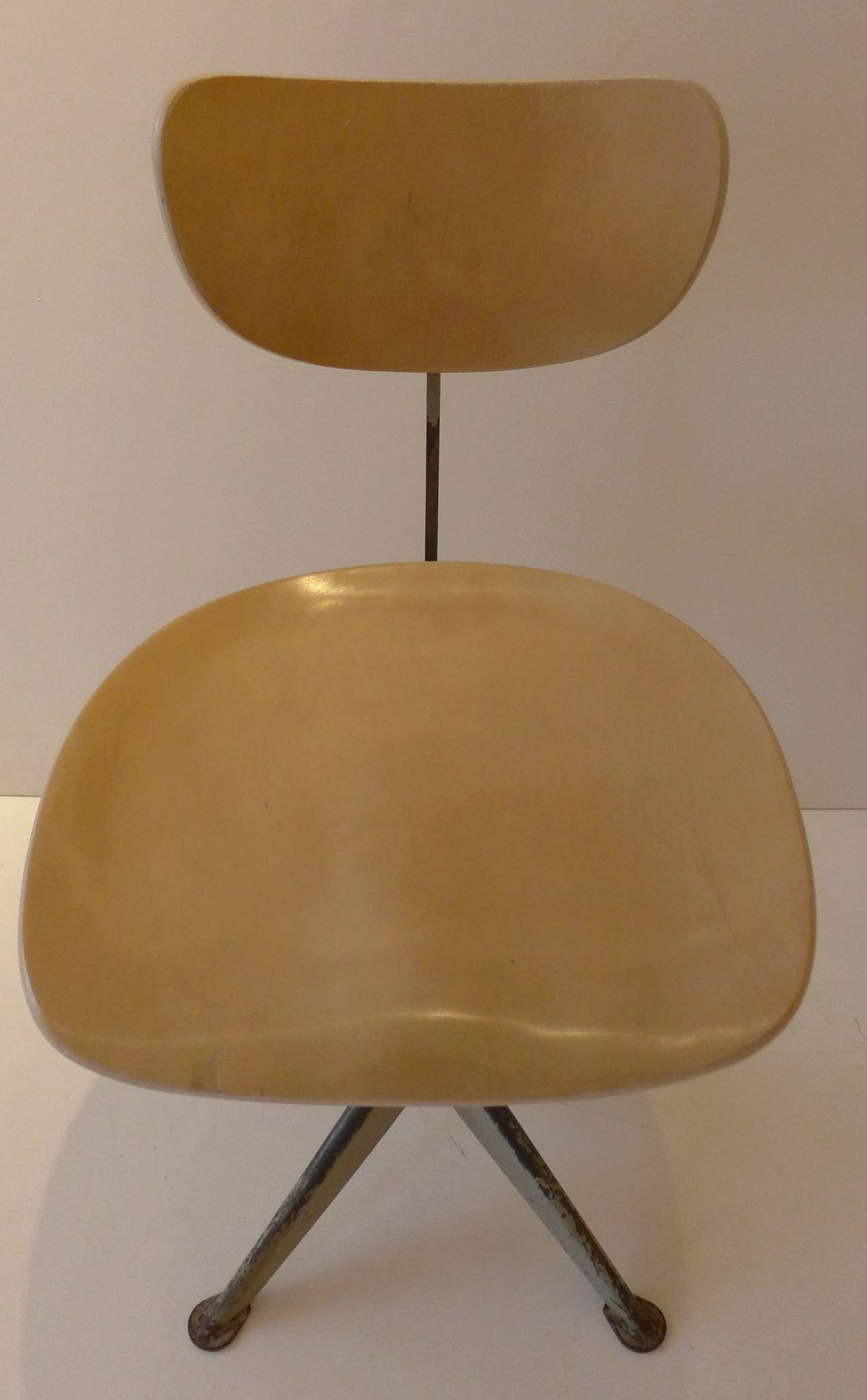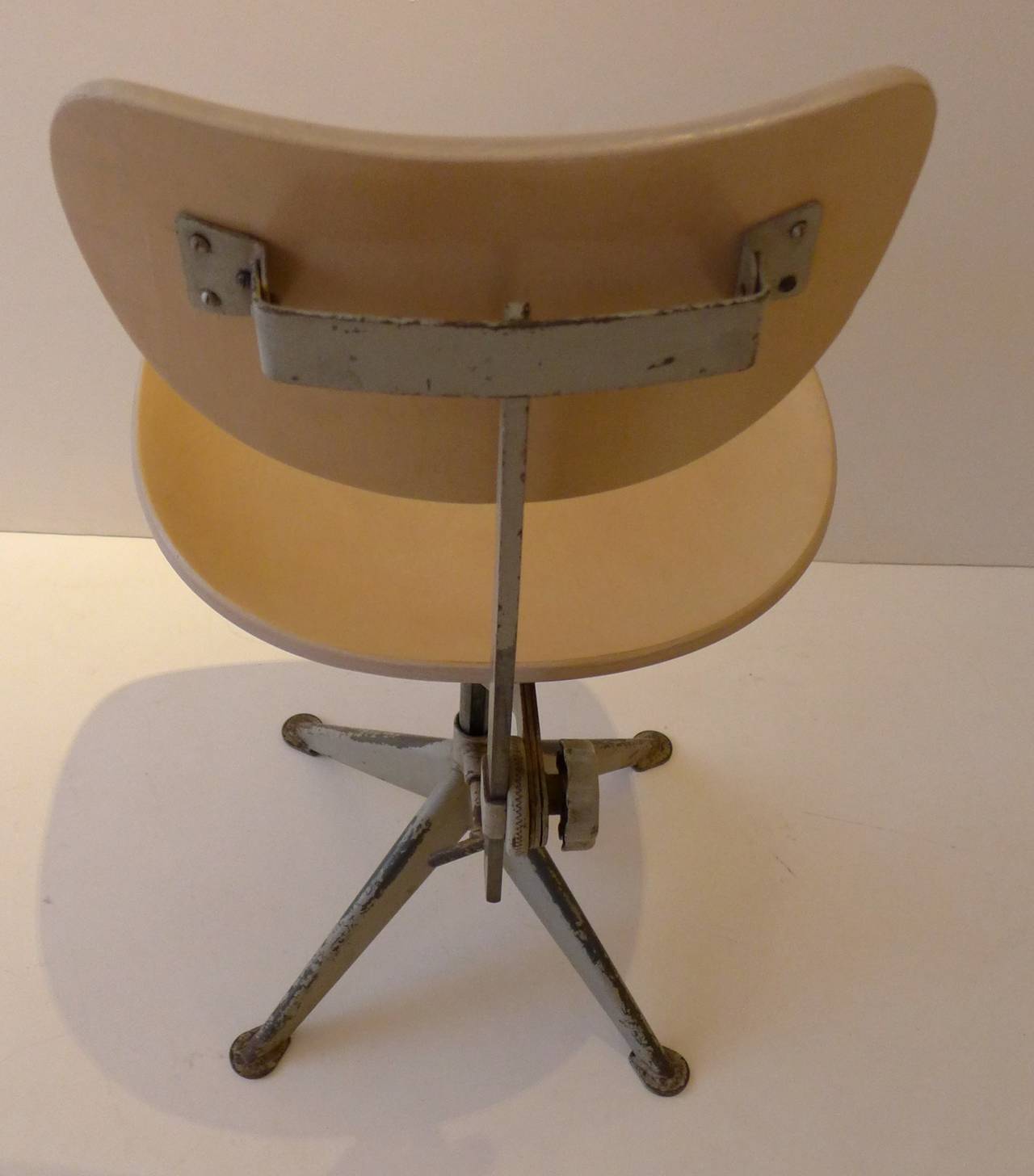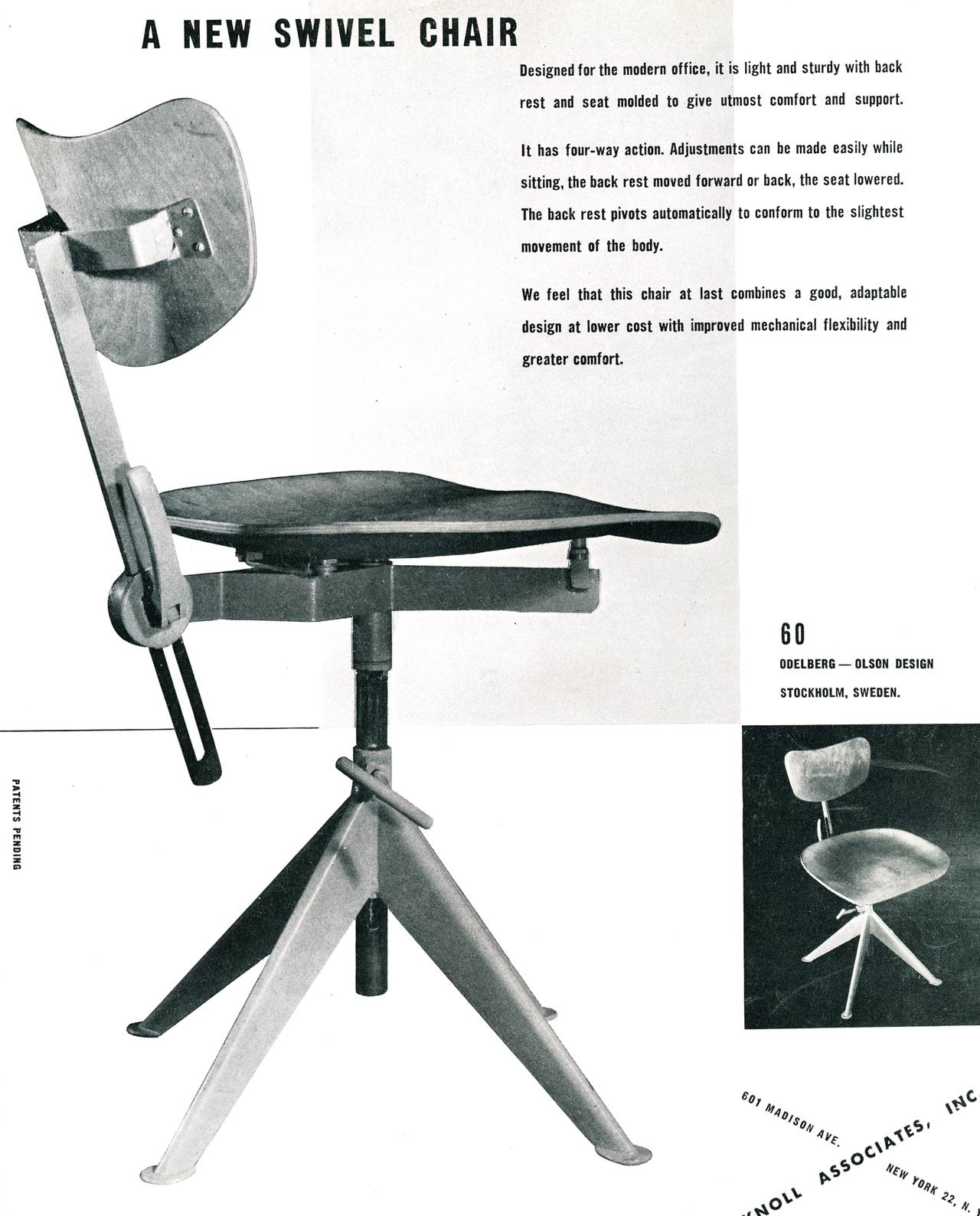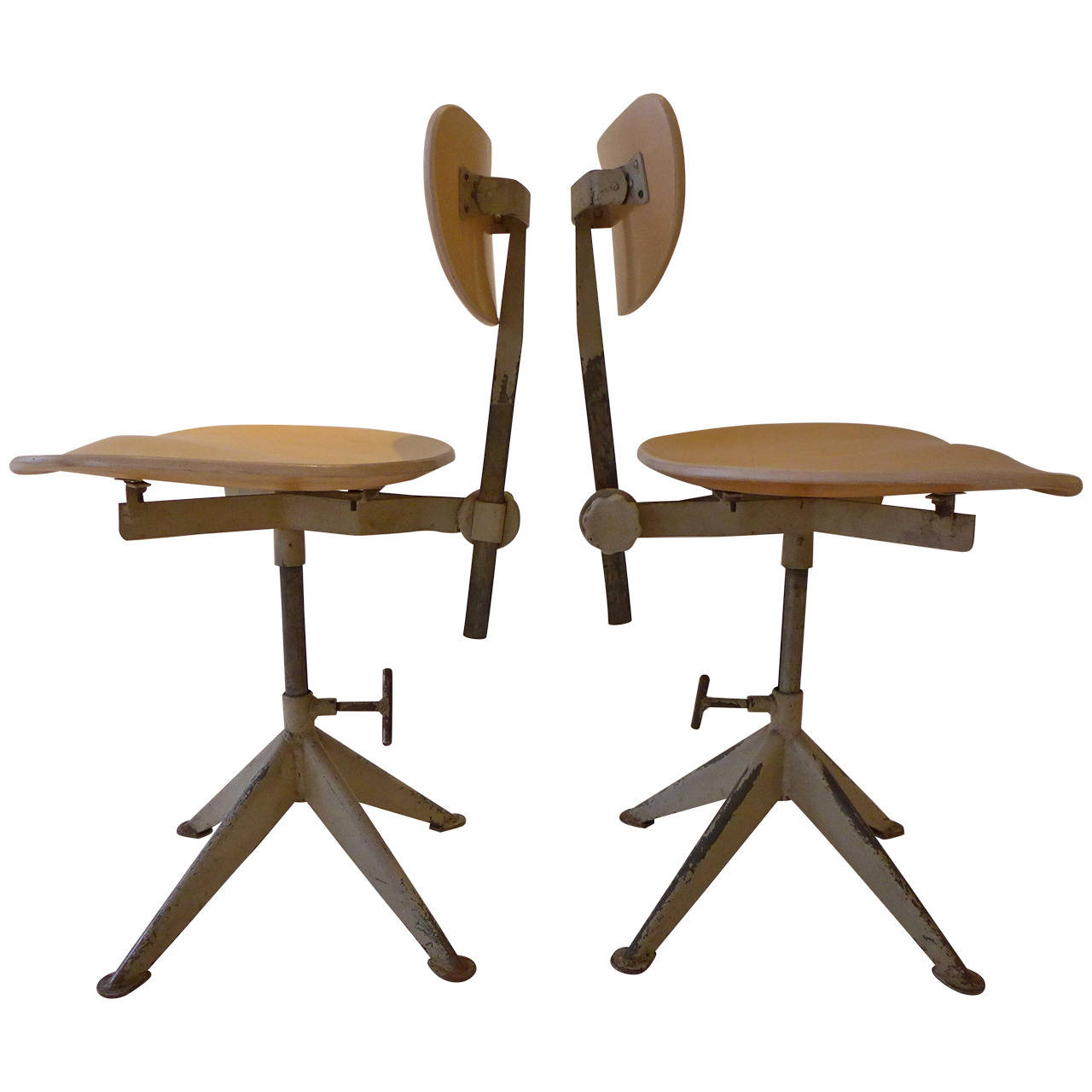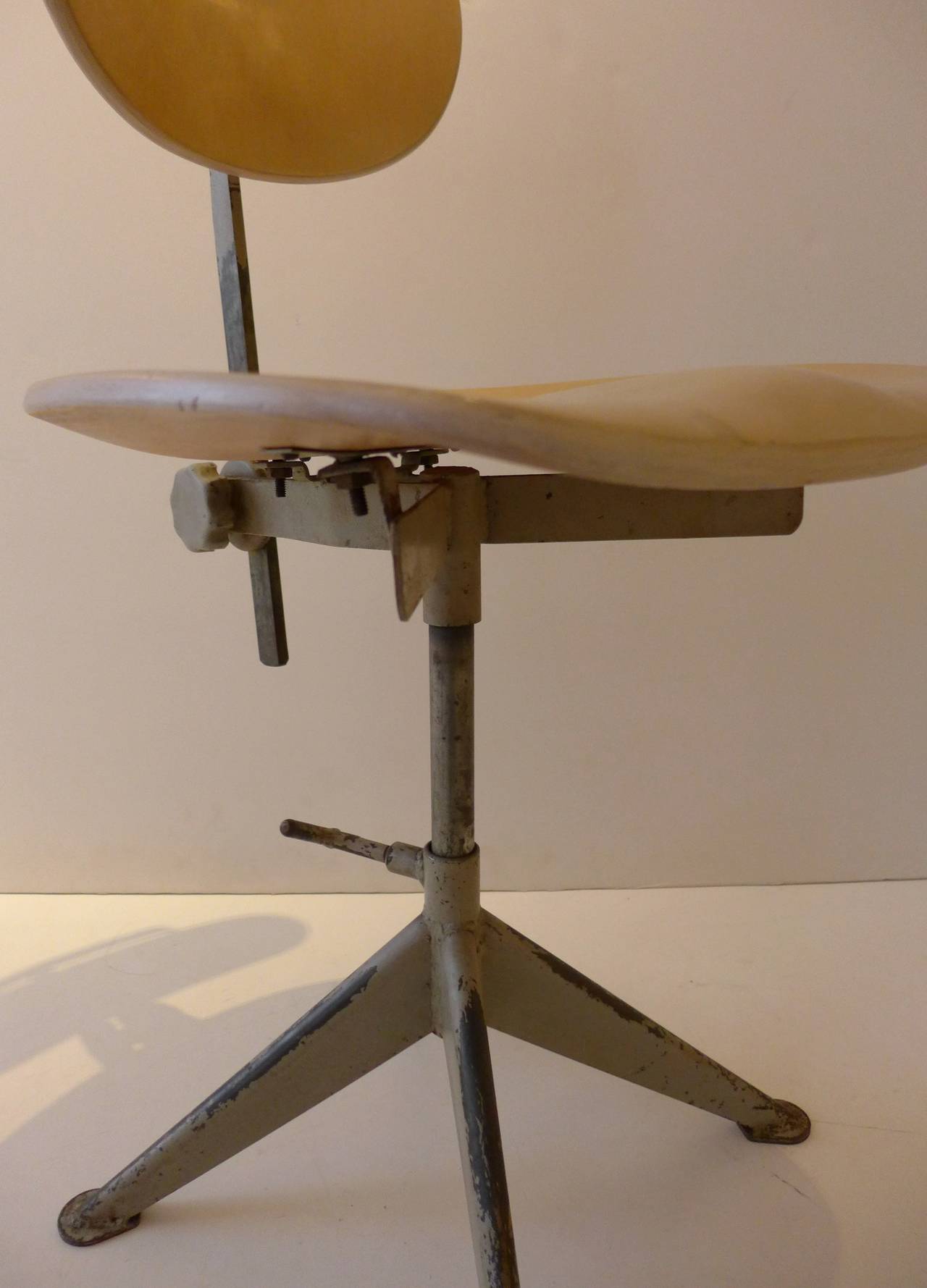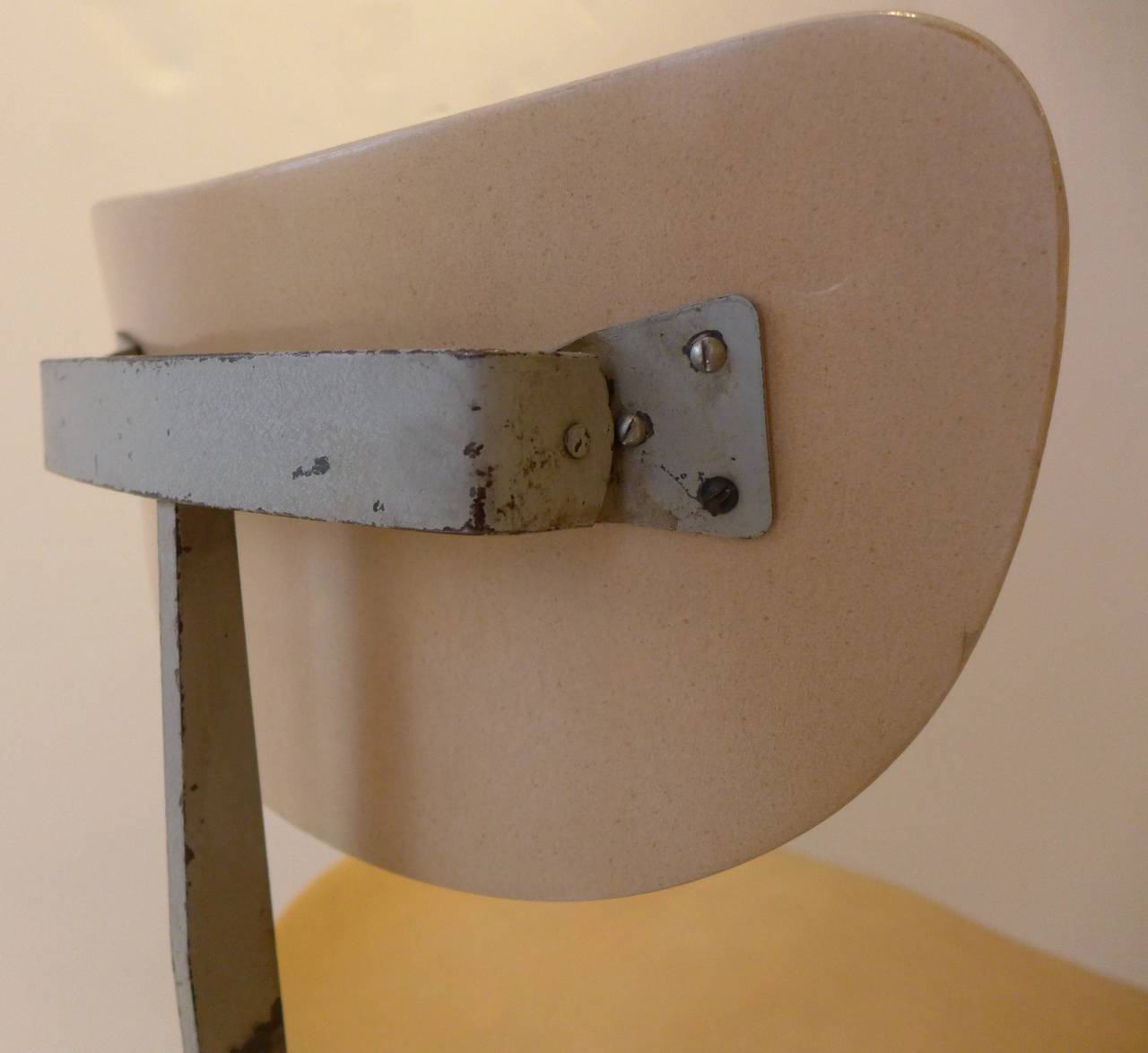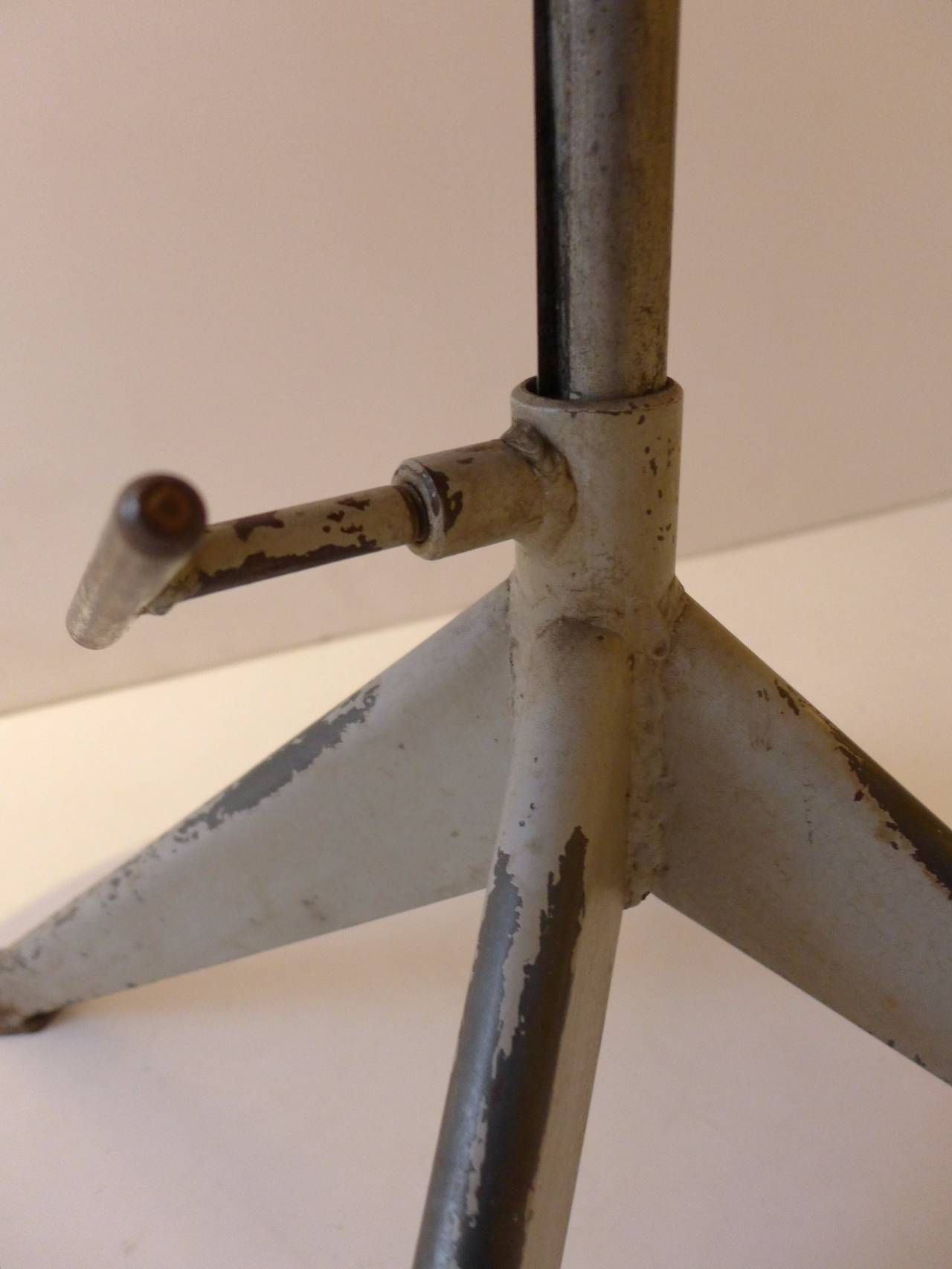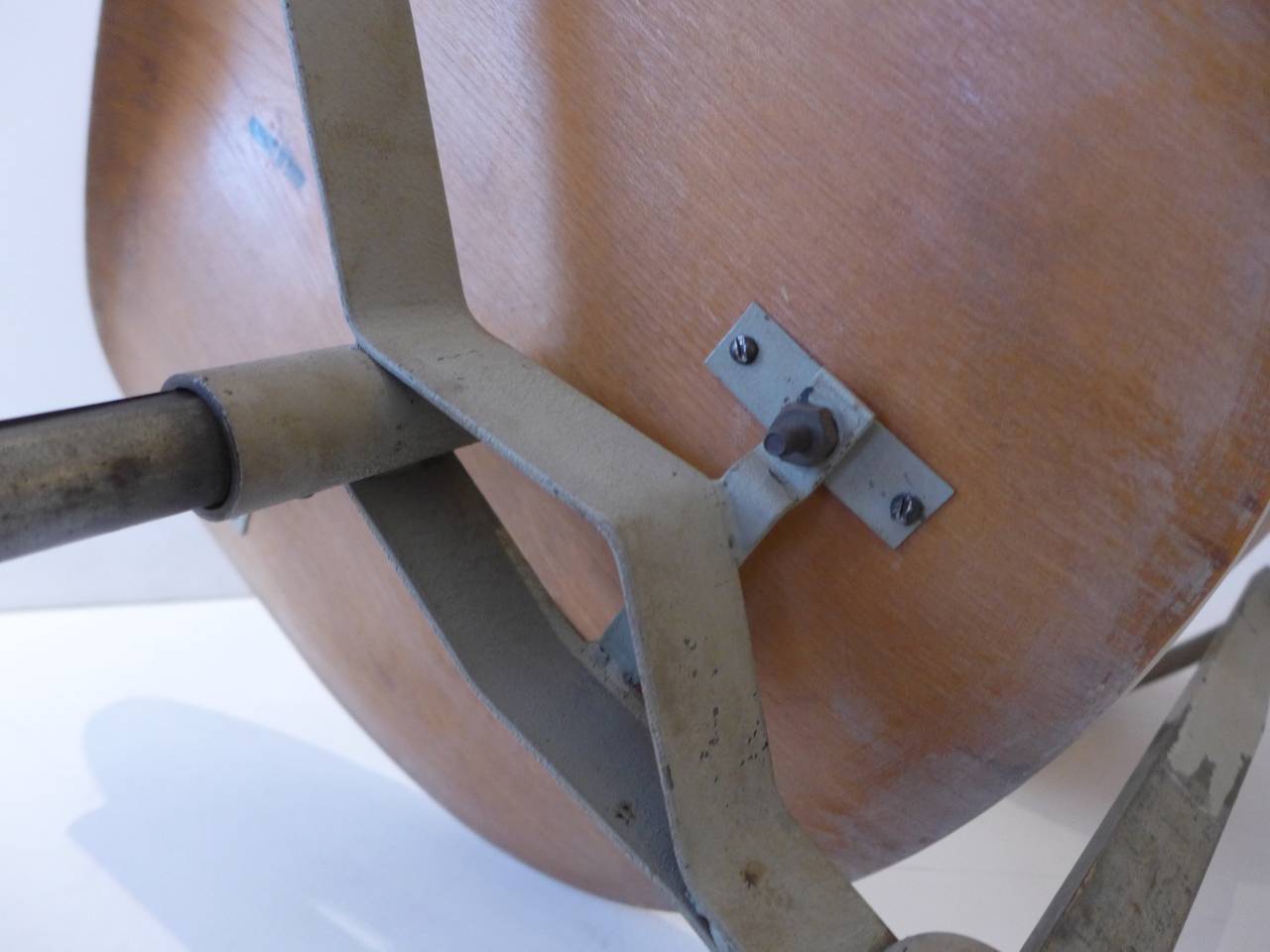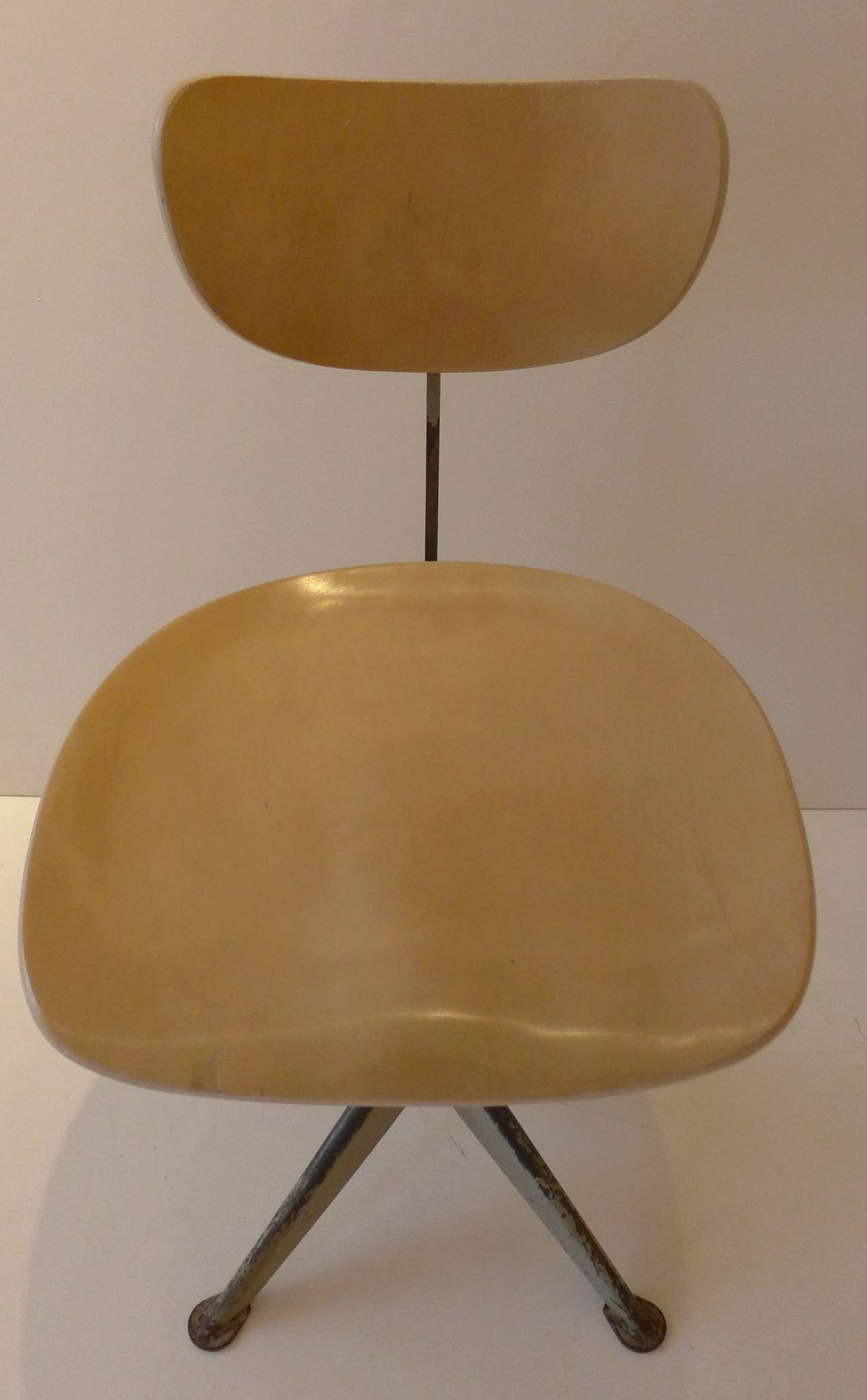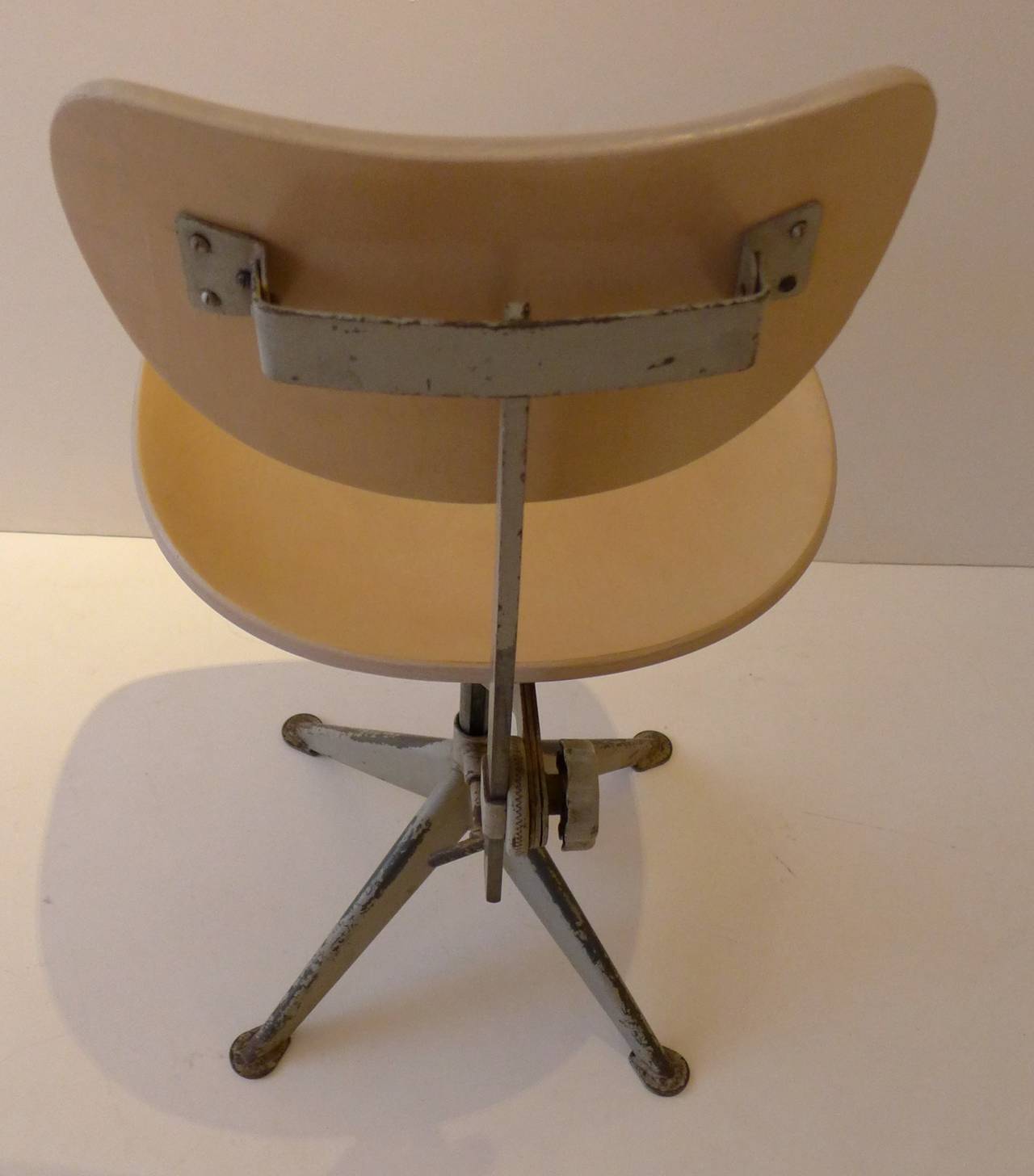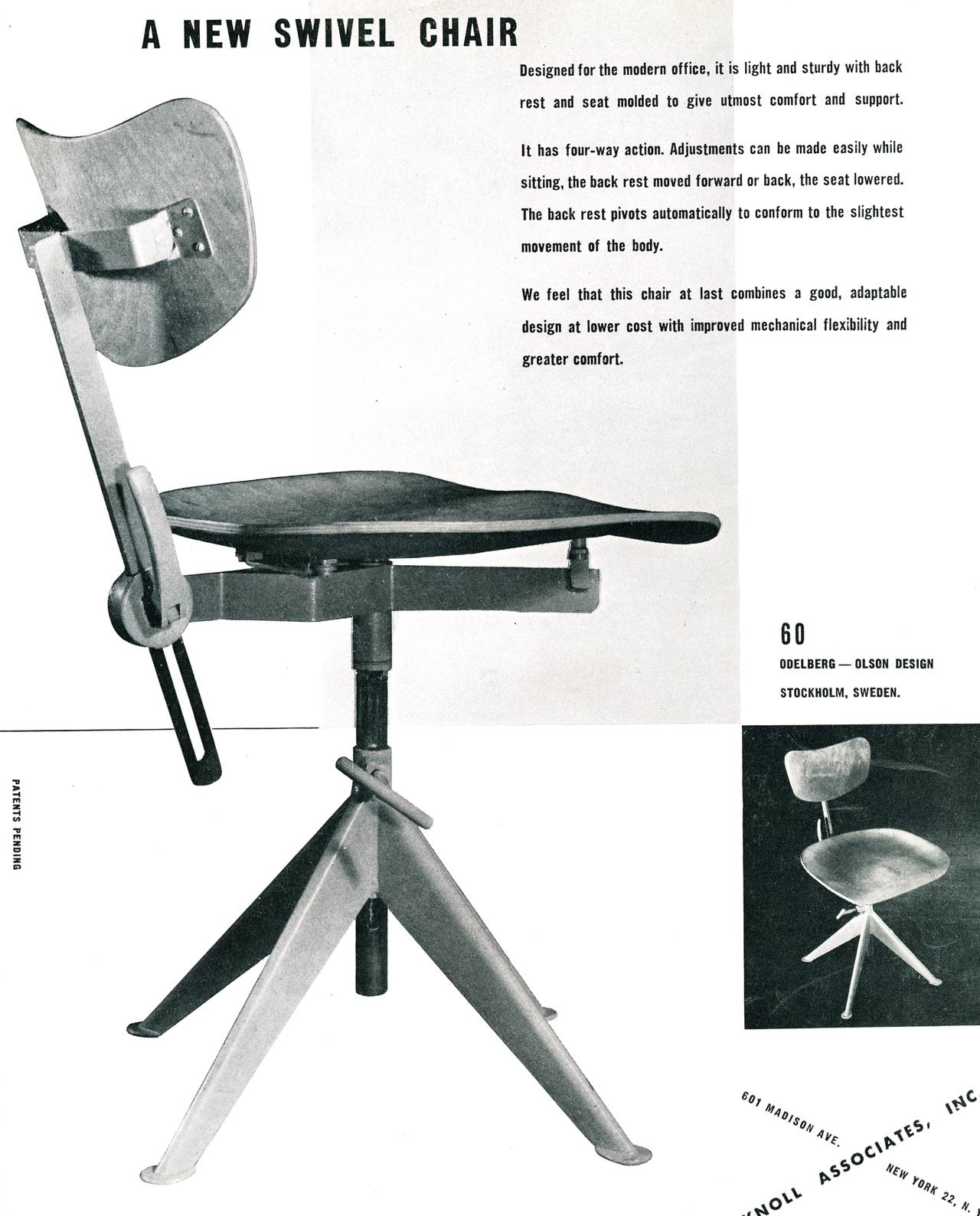 Odelberg-Olsen Work Chairs
$3,250 per item
Sweden
circa 1948

Two work chairs of molded birch plywood and painted steel by the Swedish metalworking firm of Odelberg Olsen, produced circa 1948, for distribution by Knoll in the U.S. market. The chair, which references Prouve, is shown in the 1948 Knoll catalog (image attached). The seats and pivoting backs are adjustable. Seats height extends from 16" to 19". Branded "Made in Sweden." Priced individually.

Condition
Good. Fine structural condition. The wooden seats and backs have been refinished. Metal parts are in original condition, with loss to paint consistent with age and use.

Measurements
Height: 31 in.
Second height: 18 in.
Width/Length: 16.75 in.
Depth: 18 in.
Specifications
Number of items: 2 (Priced individually)
Materials/techniques: Molded birch plywood and painted steel