Brazilian Lounge Chair in Jacaranda and Yellow Leather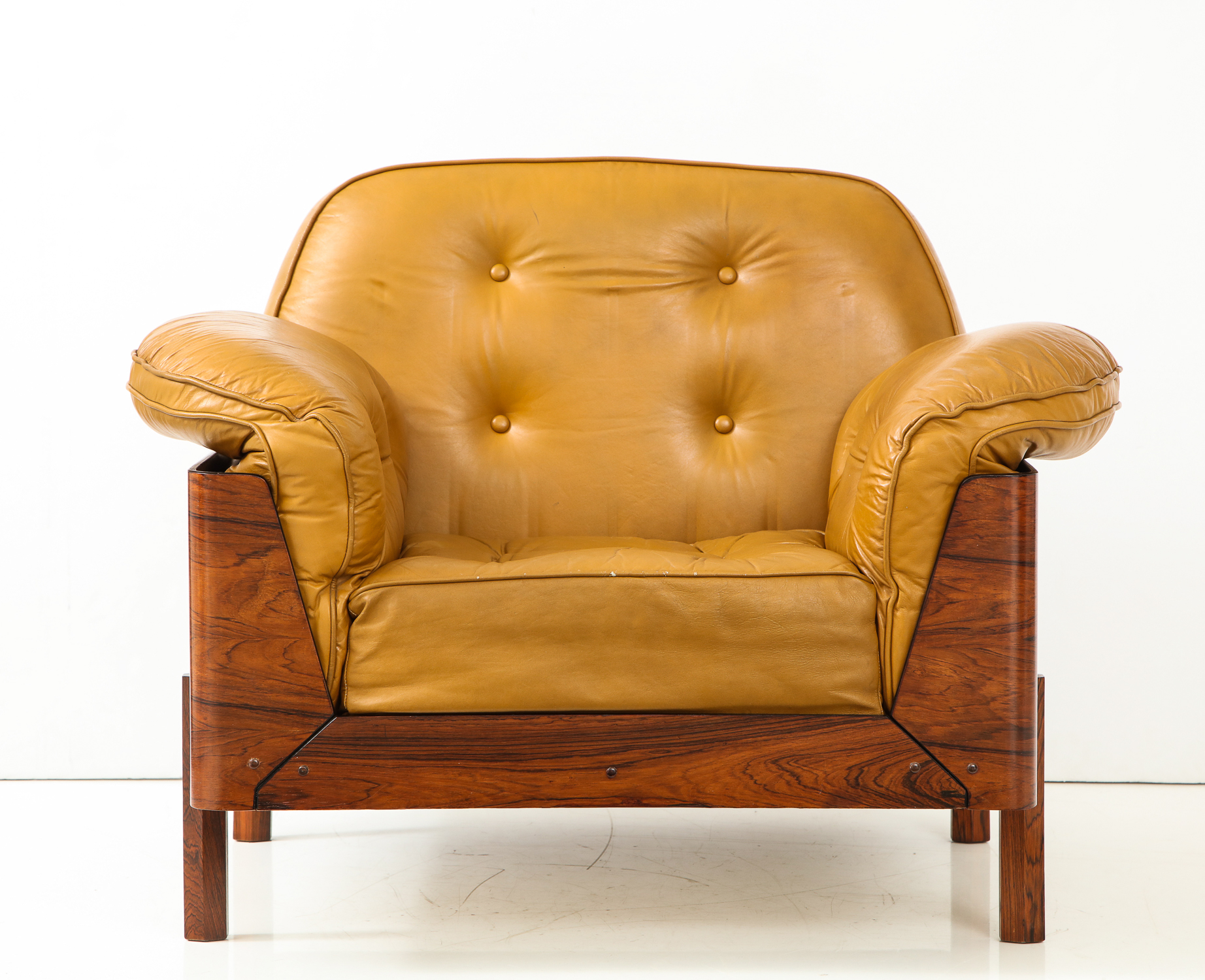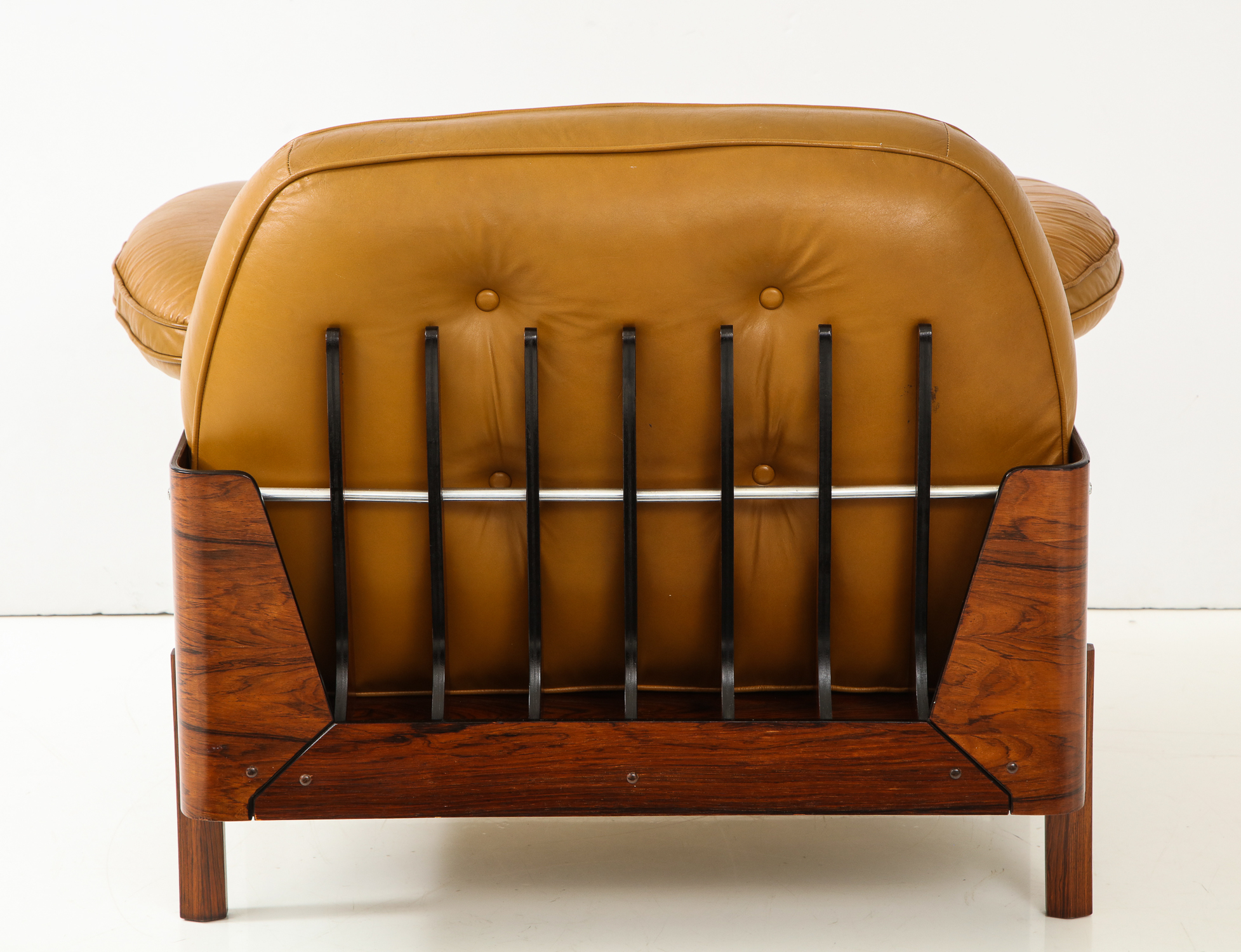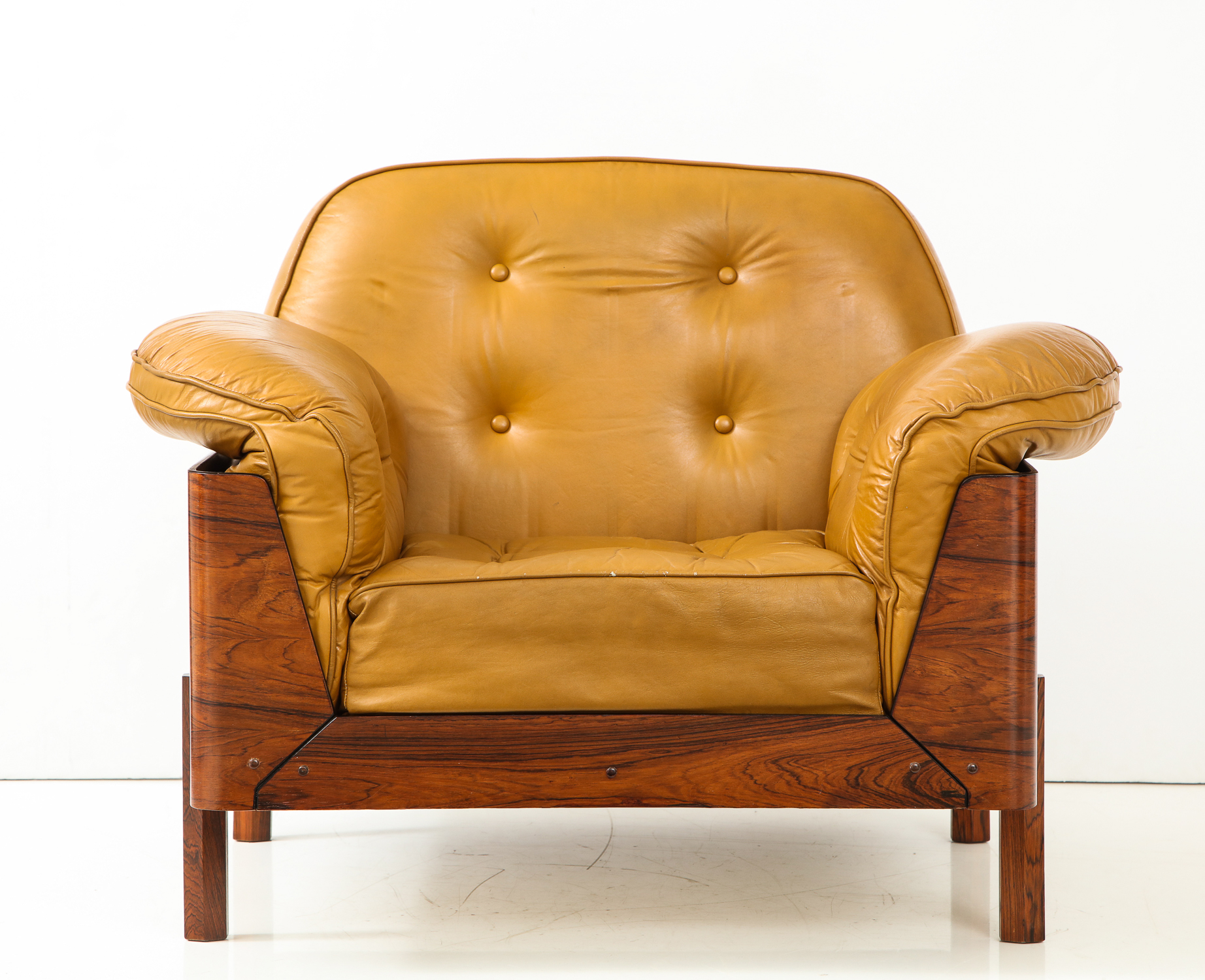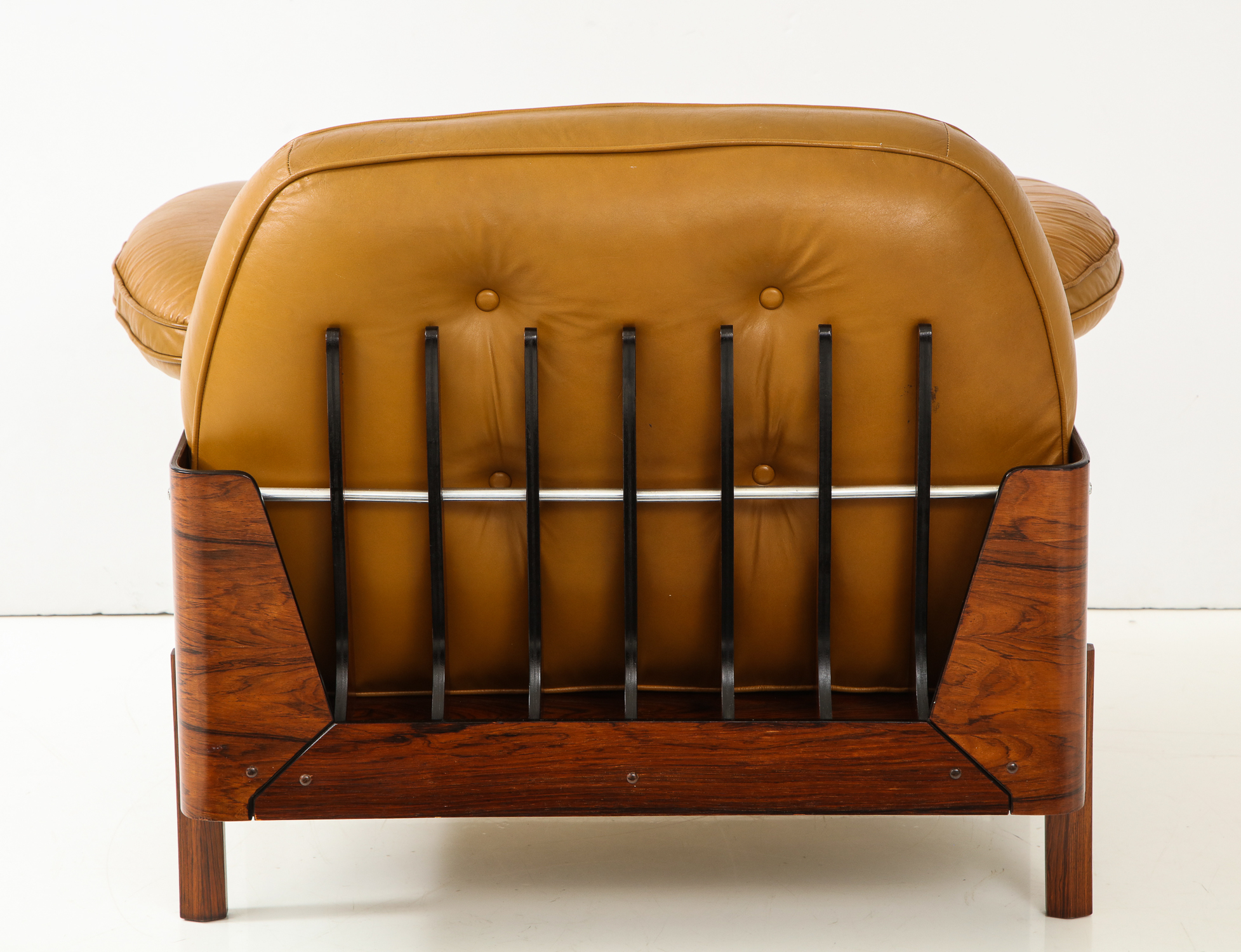 Brazilian Lounge Chair in Jacaranda and Yellow Leather
$14,000
Brazil
circa 1965
Lounge chair in highly figured Jacaranda wood with a series of skeletal fins along the back connected by an aluminum rod, and original mustard yellow colored leather cushions. A visually impressive design made in Sao Paulo, Brazil, circa 1965. A rare item on the market, often attributed to the Sao Paulo design collective Novo Rumo. The chair frame itself measures 33 inches wide; with the cushion overhang, the overall width is 41 inches. Available (and priced) separately is the same chair model with brown leather cushions, and an analogous sofa, all from the same residence. See listings.
Condition
Fine overall condition. The Jacaranda wood has been cleaned and polished, but is in remarkably good original condition with a nice, uniform patina. The leather has been cleaned and conditioned and is also in quite good original condition but for a few small abrasions. See photos.
Measurements
Height: 31 in.
Width/length: 41 in.
Depth: 32 in.
Seat height: 16 in.
Specifications
Number of items: 1
Materials/techniques: Highly figured molded Jacaranda wood; aluminum rod; original leather