Early Laverne T-Chair by Katavolos, Littel, and Kelley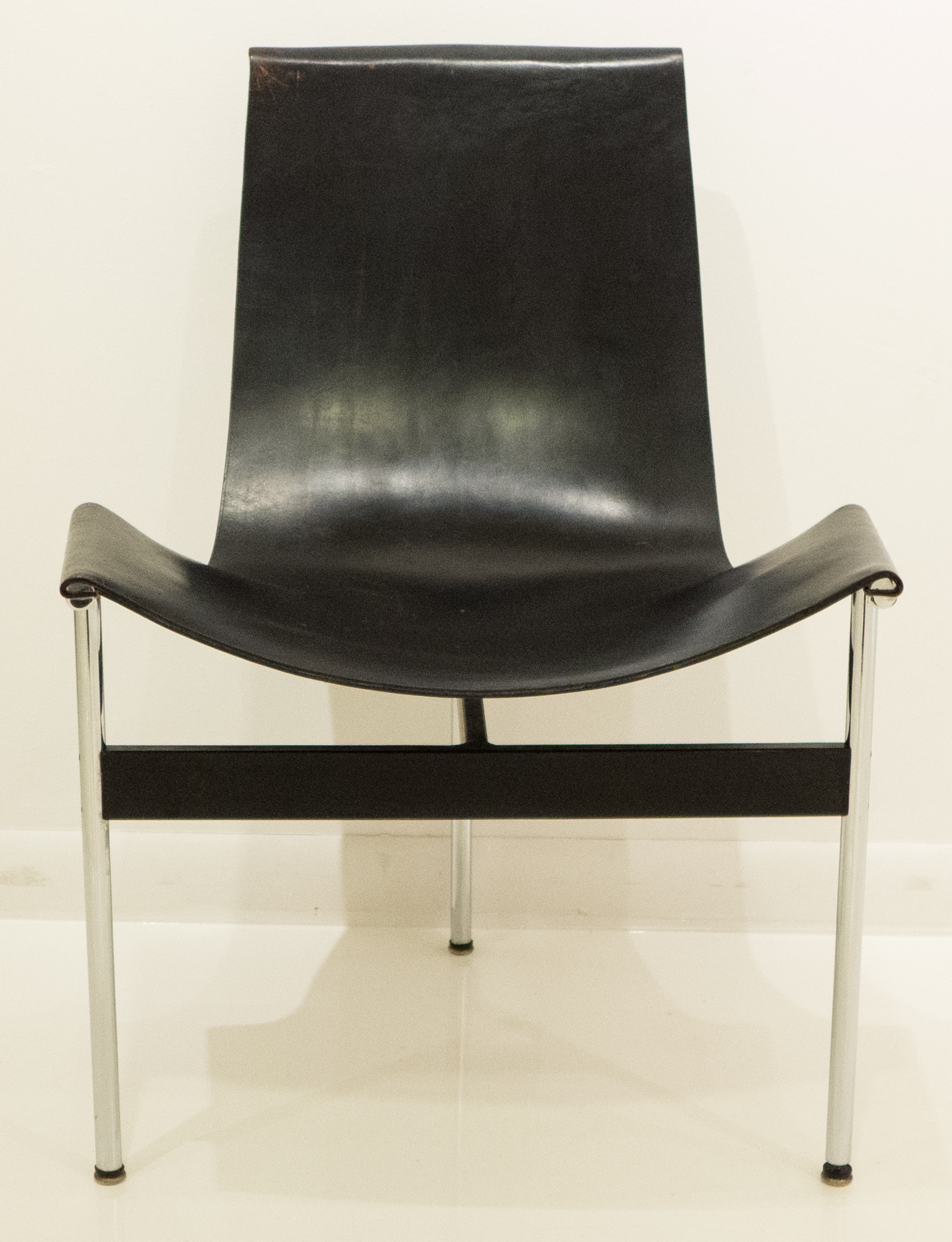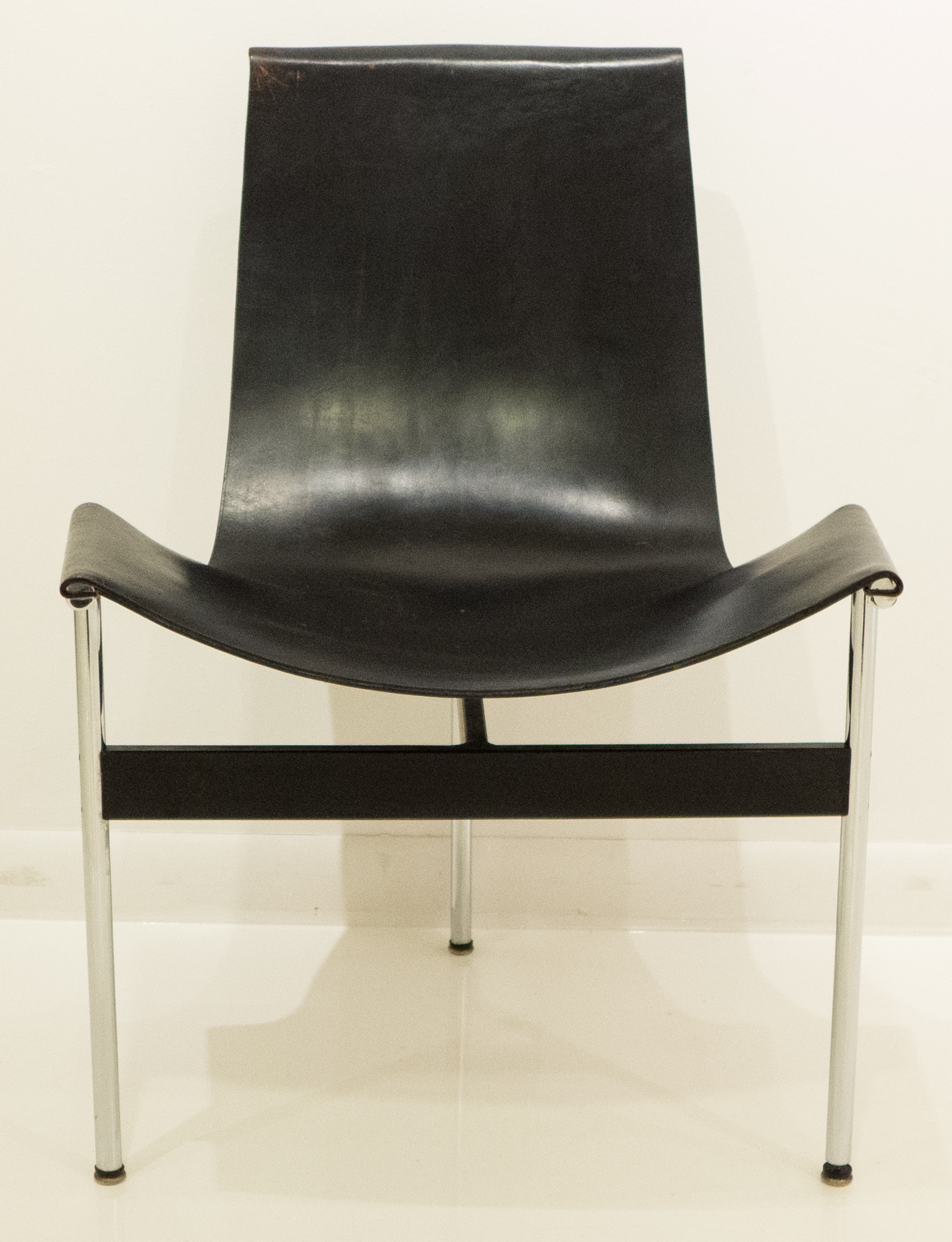 Early Laverne T-Chair by Katavolos, Littel, and Kelley
$2,800
United States
circa 1955
Early production T-chair in chrome-plated and enameled steel with original black leather sling, designed by Pratt alums William Katavolos, Ross Littell, and Douglas Kelley. A cornerstone of the acclaimed Laverne International "New Furniture" collection of 1952. From the family of the original owner, purchased c. 1955. A lovely example with great character and perfect shaping to the leather sling. Provenance: Estate of Edgar Bartolucci, New Bauhaus-trained designer and co-creator of the "Barwa" lounge chair. Note: Two available, listed and priced separately.
Condition
Fine original condition with some wear consistent with age and use. The chrome is still gleaming. The leather sling is completely intact and supple, with some areas of wear to the black along edges and seat, a constituent of the character and age.
Measurements
Height: 31.5 in.
Width/length: 23 in.
Depth: 23 in.
Seat height: 16 in.
Specifications
Number of items: 1
Materials/techniques: Chrome-plated and enameled steel; leather