Sculptural Clock by David Marshall (SOLD)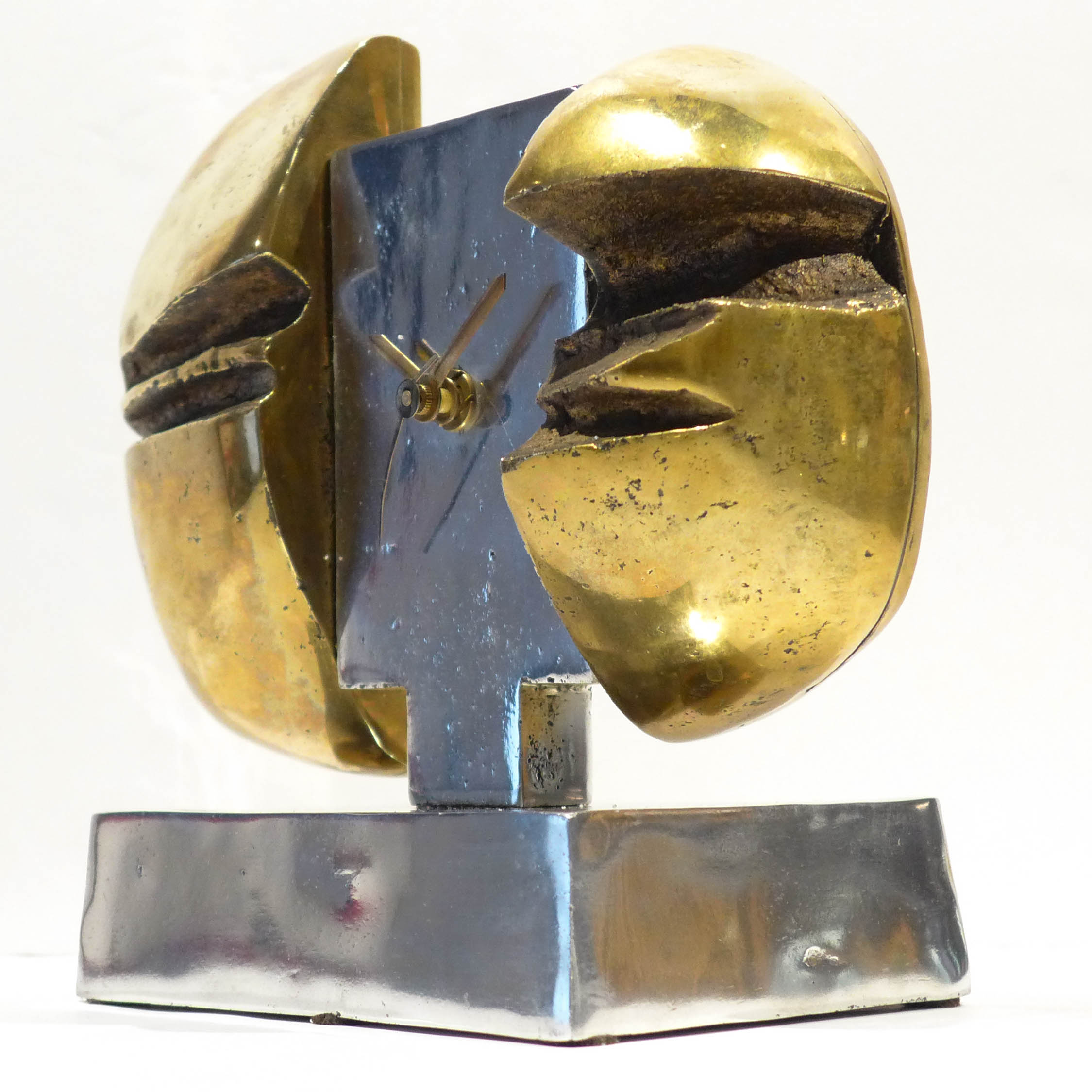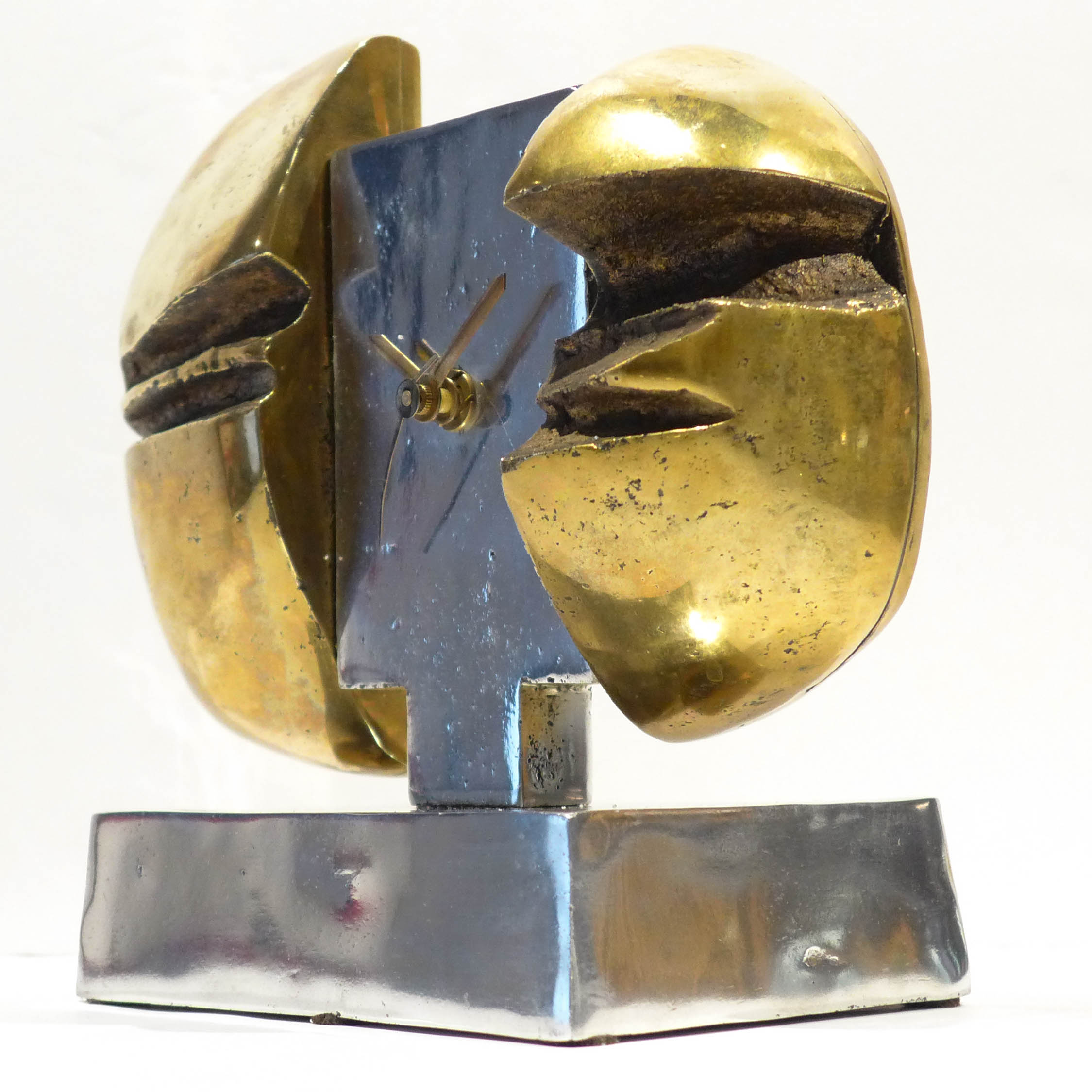 sold out
Sculptural Clock by David Marshall (SOLD)
Spain
circa 1970
Brutalist clock of cast bronze and cast aluminum by Scottish/Spanish/American artist David Marshall (b. 1943), executed, circa 1970. Marshall settled in Spain in the mid-1960s, opening a workshop in Malaga in 1969 where he produced sculpture, jewelry, silverware and other accessories. He relocated to Colorado in 2007, where he currently resides. The present work has a powerful abstract visual presence, augmented by the combination of materials with their contrasting polished and textured surfaces. An exceptionally fine example of his work.

Condition
Excellent. Fine original condition with only minor wear consistent with age and use.

Measurements
Height: 8.5 in.
Width/Length: 9.25 in.
Depth: 4.5 in.
Specifications
Number of items: 1
Materials/techniques: Cast bronze and aluminum