Robert McKeown Box with Resin Inlay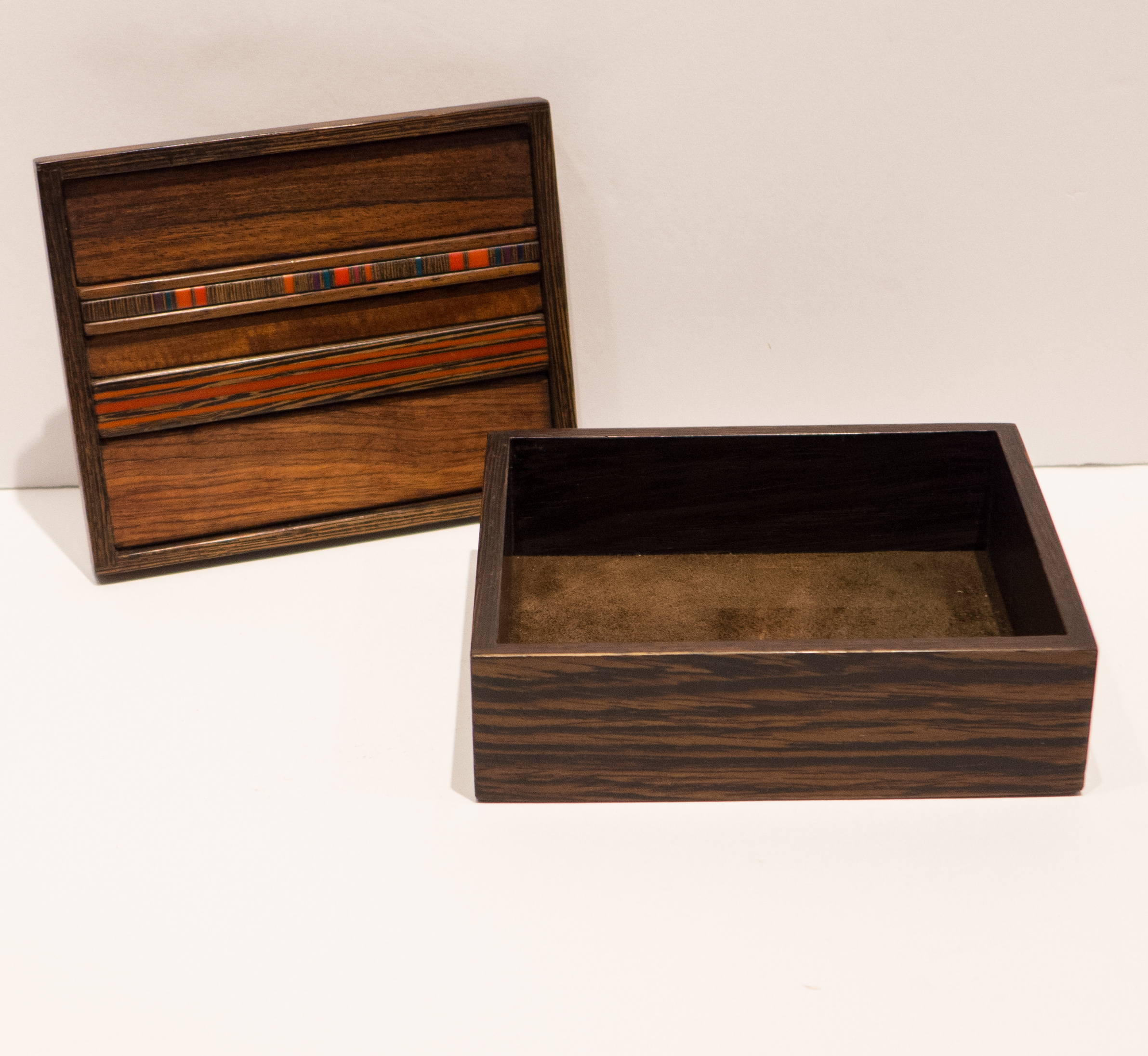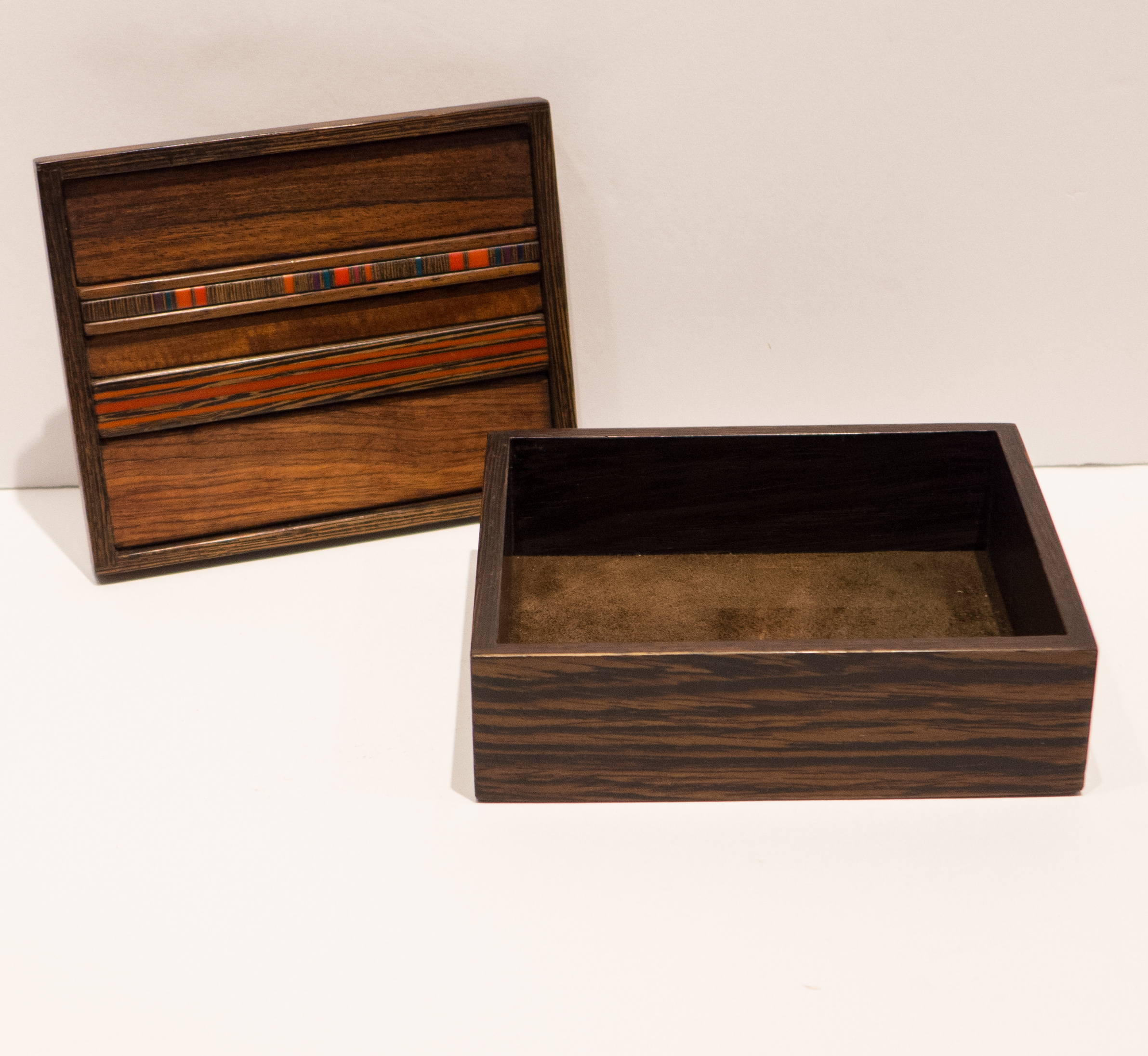 Robert McKeown Box with Resin Inlay
$850
United States
1986
Wooden lidded box with two bands of multi-color resin inlay. By San Francisco Bay artisan Robert McKeown (1931-1989). A graduate of the California College of Arts & Crafts, McKeown was a color theorist and woodworker who won acclaim for his innovative resin inlays on a range of utilitarian objects. The present box has a walnut top rosewood sides and felt inside. Signed and dated 1986 underneath.
Condition
Good. Fine overall condition with only very minor wear consistent with age and use.
Measurements
Height: 2.25 in.
Width/length: 5.5 in.
Depth: 4.5 in.
Specifications
Number of items: 1
Materials/techniques: Walnut and rosewood with resin inlay