Ico Parisi Wastebasket for Stildomus (SOLD)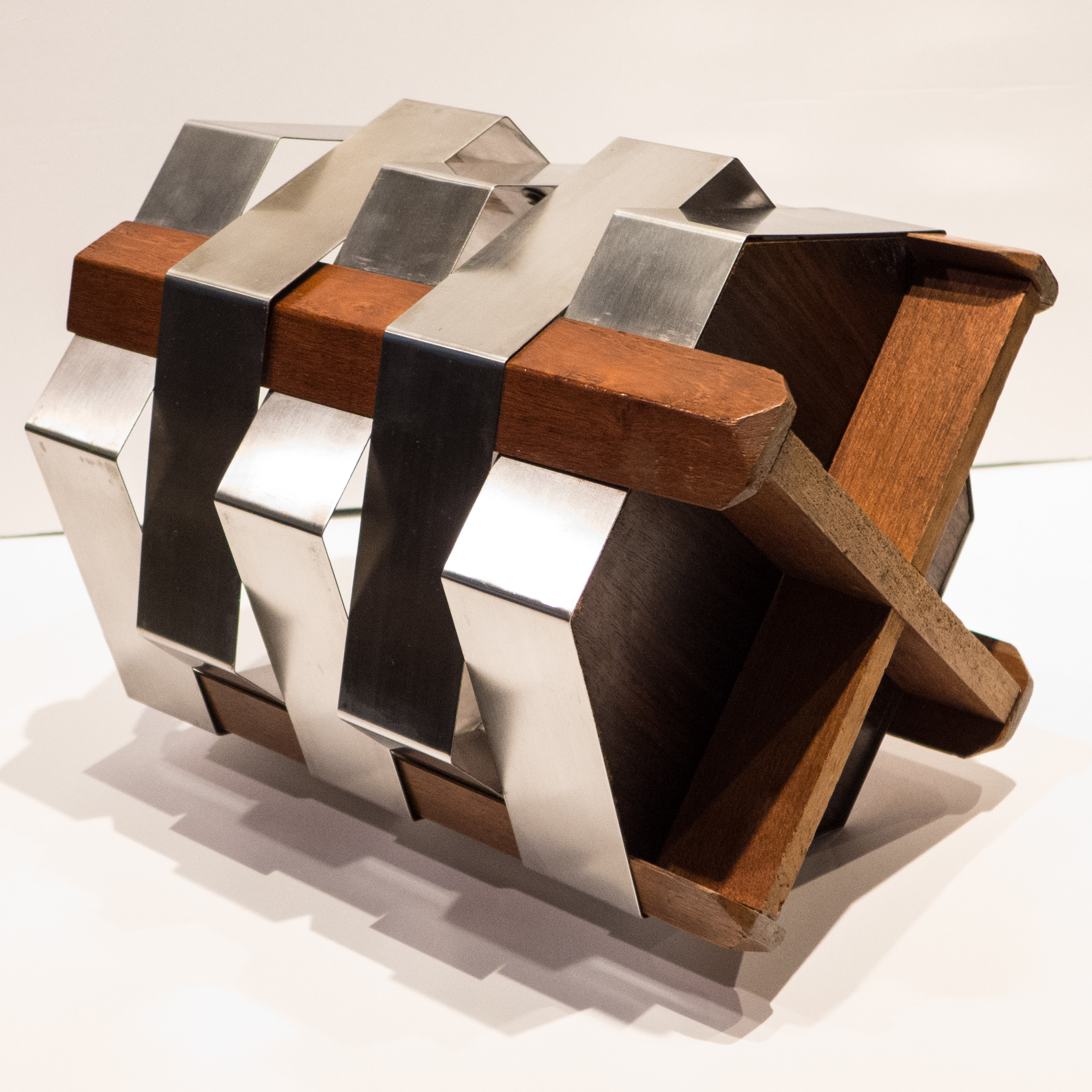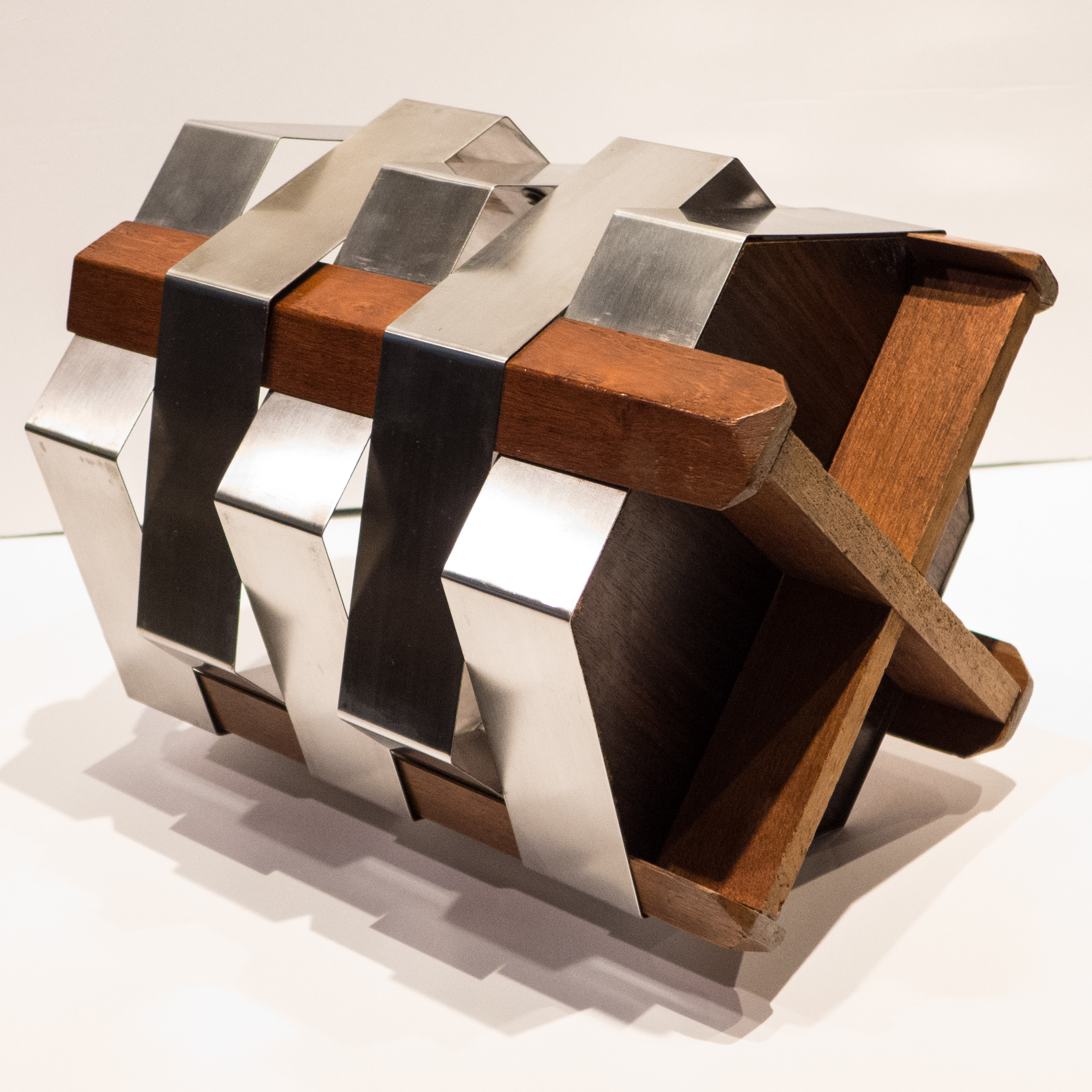 sold out
Ico Parisi Wastebasket for Stildomus (SOLD)
Italy
circa 1960
Rare, architectural wastebasket of woven stainless steel with palisander supports and its original reddish/orange lacquered plywood bottom. Designed by Ico Parisi and made by Stildomus, circa 1960. Ref: Ico Parisi & Architteture (1990), page 219. Also, Domus, December 1960, p. 373. Retains original label (pictured).
Condition
Good. Fine vintage condition with minor wear throughout consistent with age and use. Some minor blemishes to the steel and small chips to the wood.
Measurements
Height: 12 in.
Width/length: 10.25 in.
Depth: 10.25 in.
Specifications
Number of items: 1
Materials/techniques: Stainless steel, palisander, lacquered plywood