Enzo Mari "Pago Pago" Vase for Danese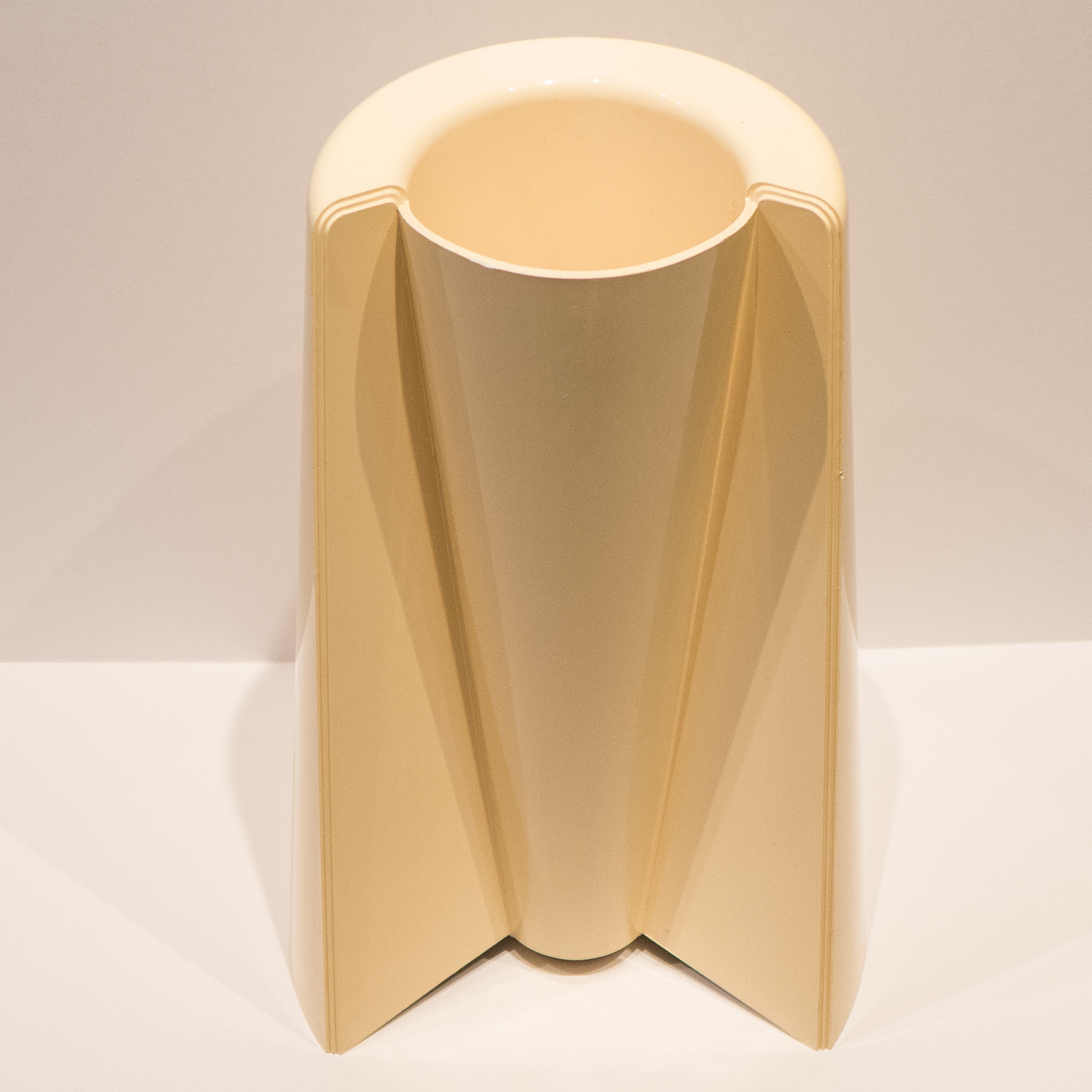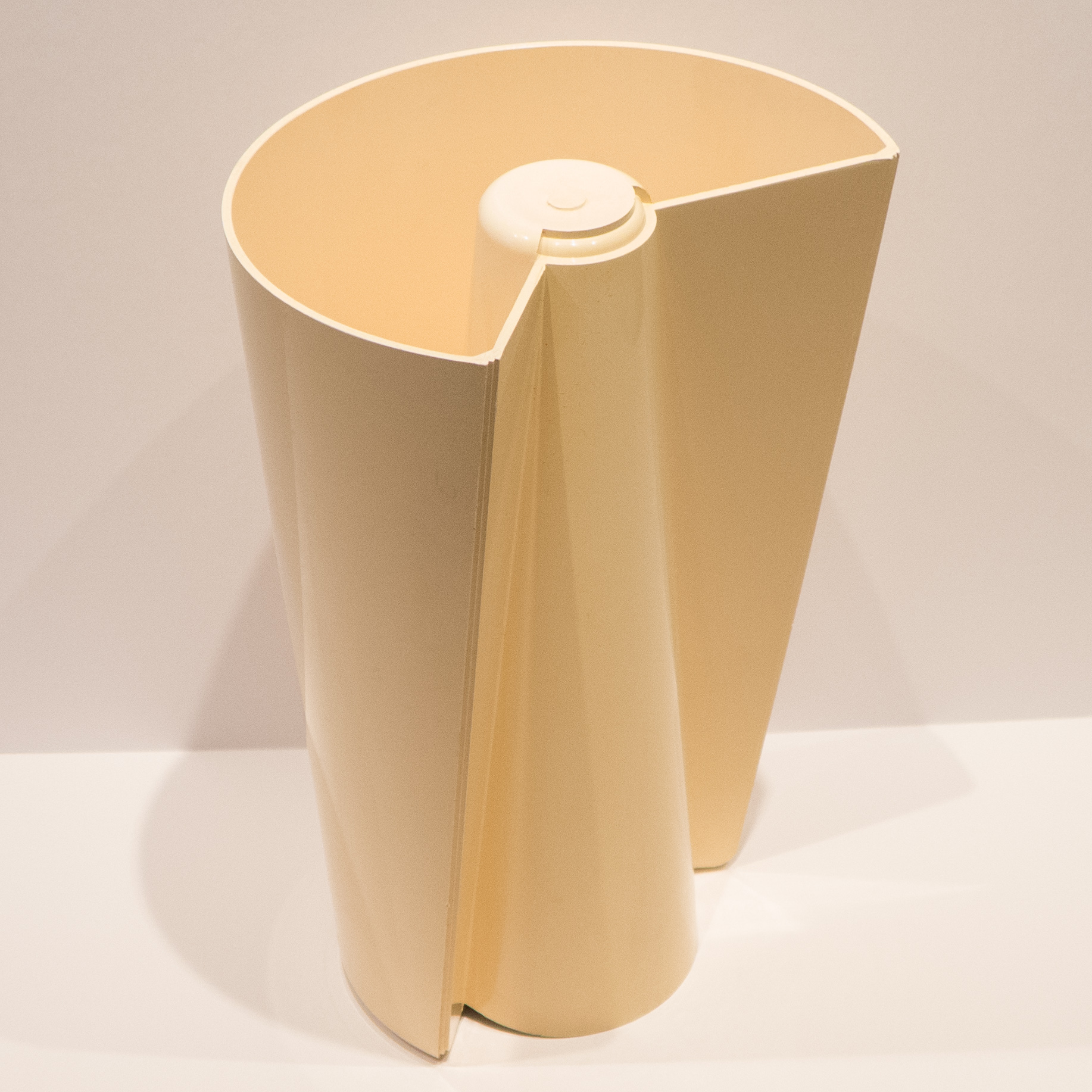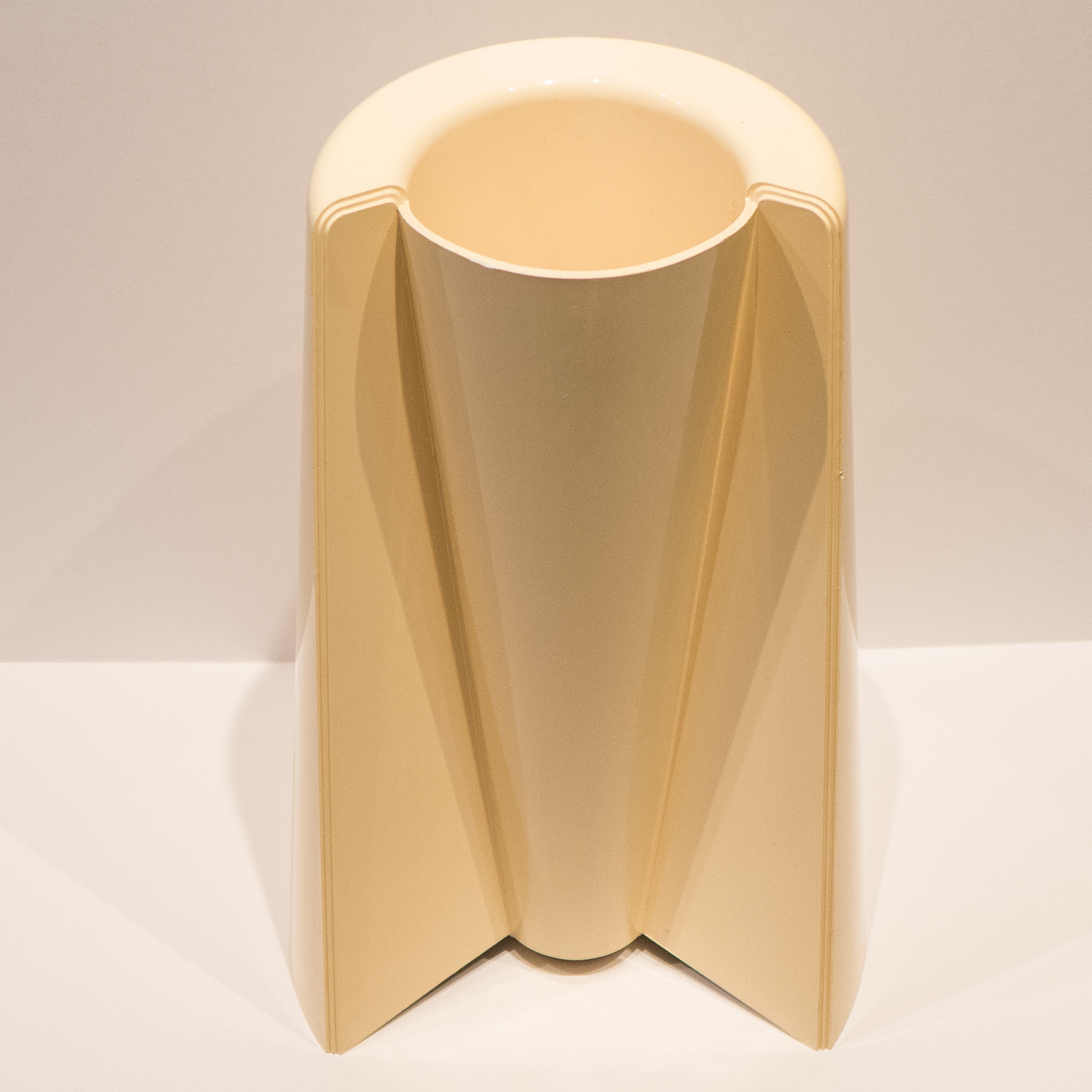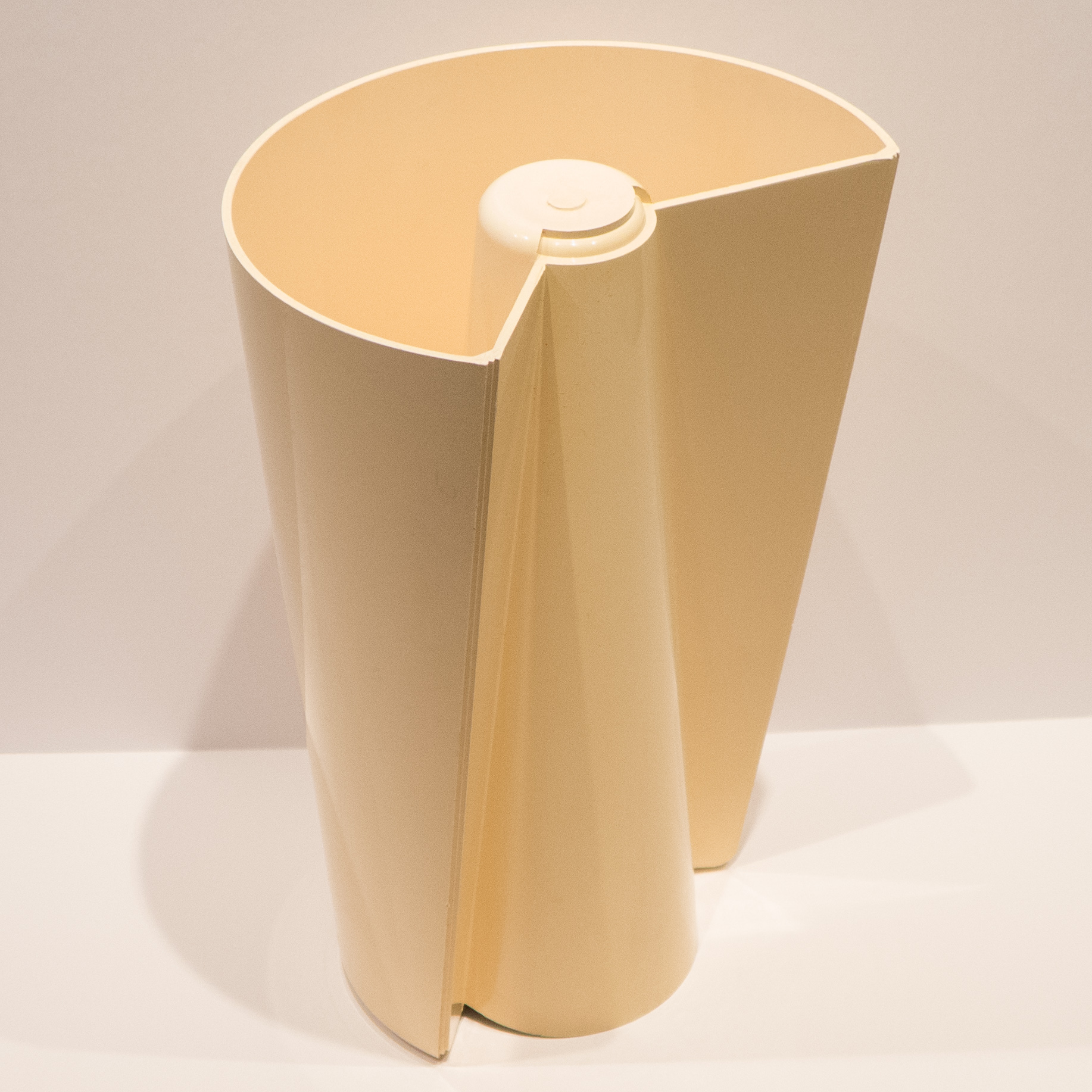 Enzo Mari "Pago Pago" Vase for Danese
$950
Italy
circa 1970's
Reversible "Pago Pago" vase in off-white ABS plastic, designed by Enzo Mari in 1969 and produced by Danese, circa 1970s. From the original production run, not the later Alessi edition. Stamped "Enzo Mari...Danese" inside (pictured).
Condition
Good. Fine structural condition with uniform patina to the plastic, both sides. Some minor scuffs and bee-stings along edges and sides, consistent with age and use (see photos).
Measurements
Height: 12 in.
Width/length: 7.75 in.
Depth: 6 in.
Specifications
Number of items: 1
Materials/techniques: ABS plastic