Rare Joe Colombo Coupe Floor Lamp (SOLD)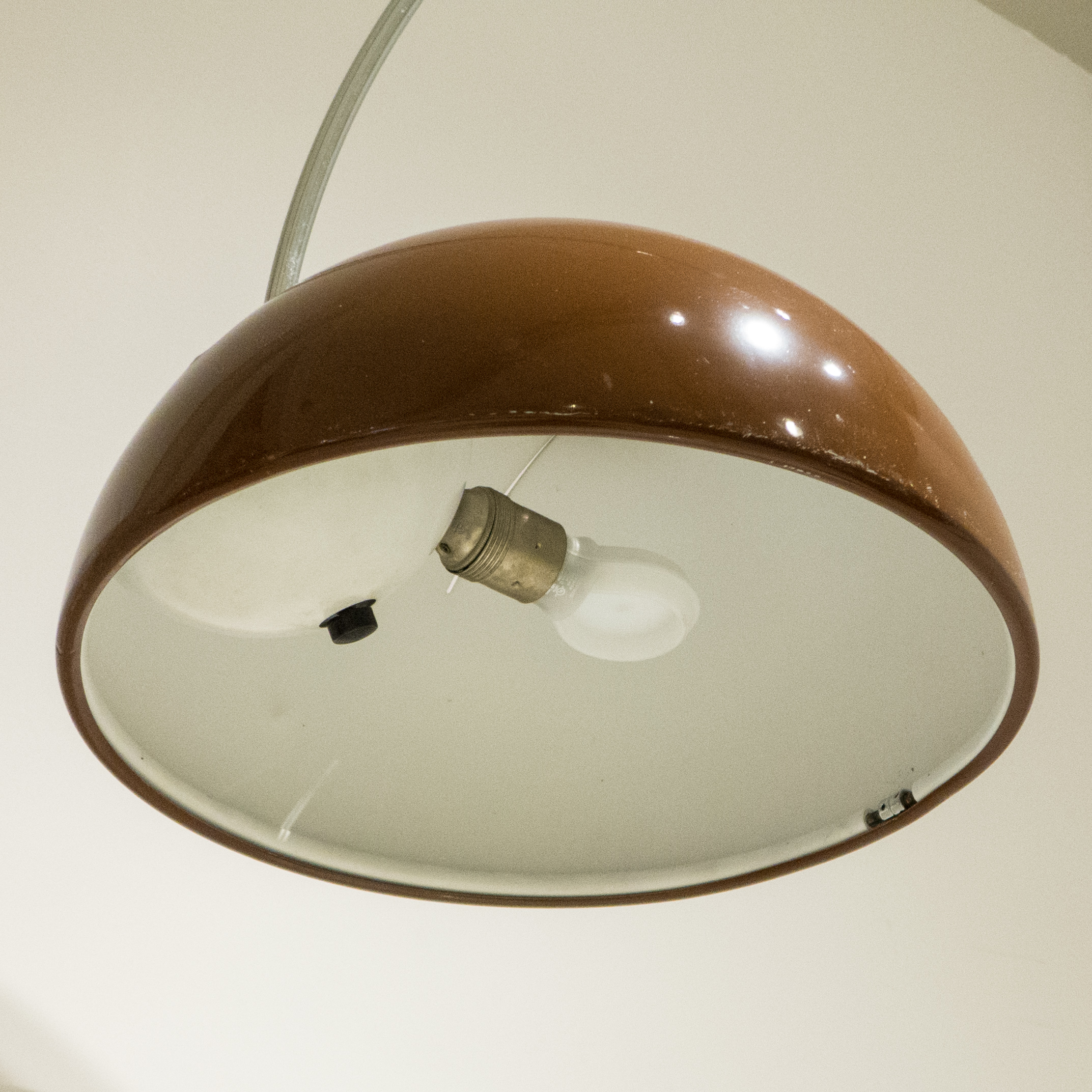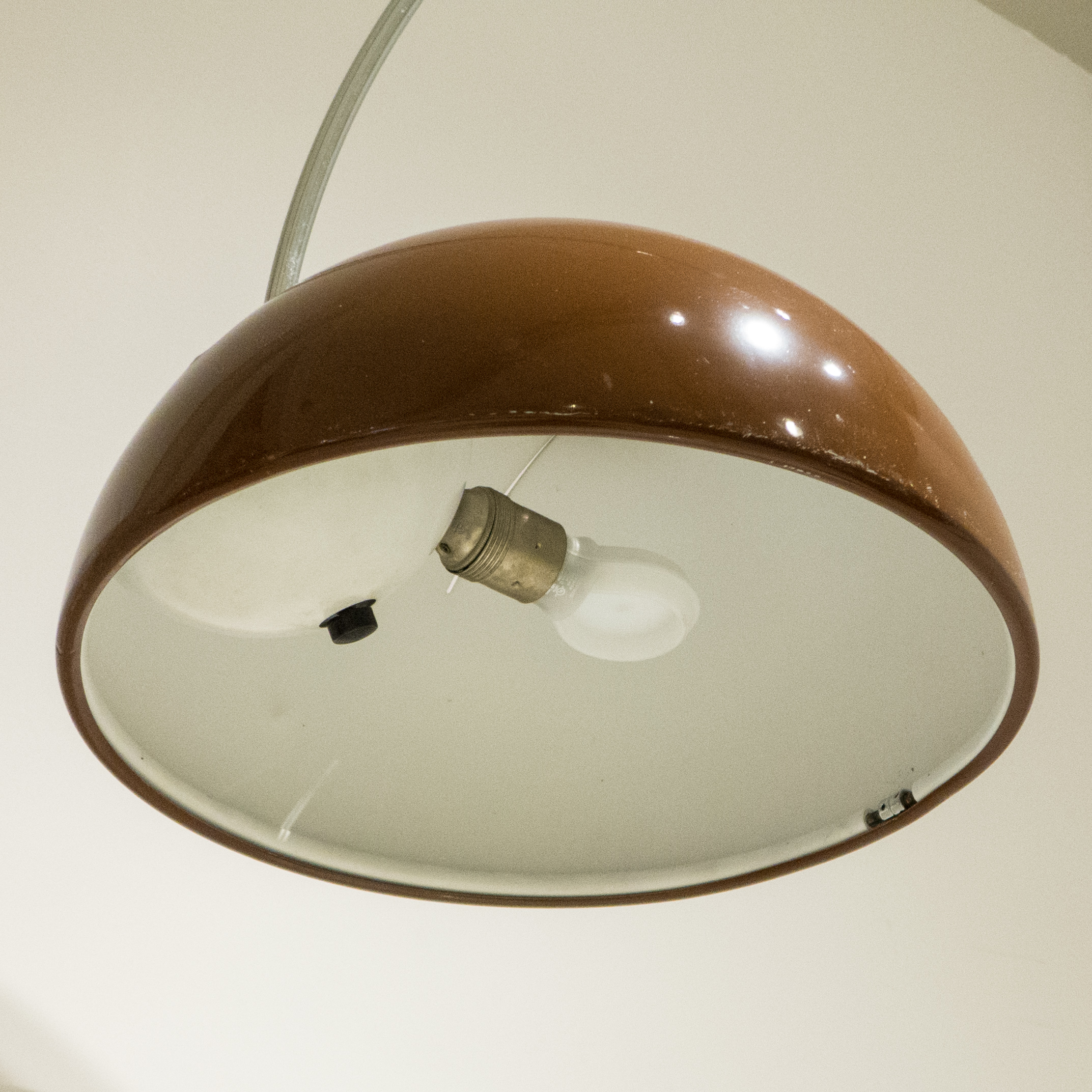 sold out
Rare Joe Colombo Coupe Floor Lamp (SOLD)
Italy
circa 1967
Adjustable, arched "Coupe" floor lamp with semi-spherical stove lacquered aluminium reflector, chrome armature, and lacquered metal base. Designed by Joe Colombo and produced by Oluce, circa 1967. A sophisticated design that is complex to manufacture, the lamp features a grooved shaft with a plastic handle for adjusting the height and pivoting the armature. The reflector is fitted with a joint to adjust its inclination. The base is rounded but straight at the back, for flush fitting against the wall, where it can rotate through 180 degrees, changing how a floor lamp functions as an element of space design. This is a rare example in reddish brown lacquer from the original production run, circa 1967. The lamp was re-issued in 2002 by Oluce, but only in black or white. Measurements are as pictured. Newly wired.
Condition
Good original condition with minor wear throughout consistent with age and use. The reflector, which is malleable, has one golfball-sized dent and some paint loss along the edges. The base has paint loss along the edges. See photos. Rewired.
Measurements
Height: 82 in.
Width/length: 56 in.
Depth: 16 in.
Specifications
Number of items: 1
Materials/techniques: Stove lacquered aluminum, lacquered metal, tubular chrome, plastic