Paul Mayen Table Lamp #9098 for Habitat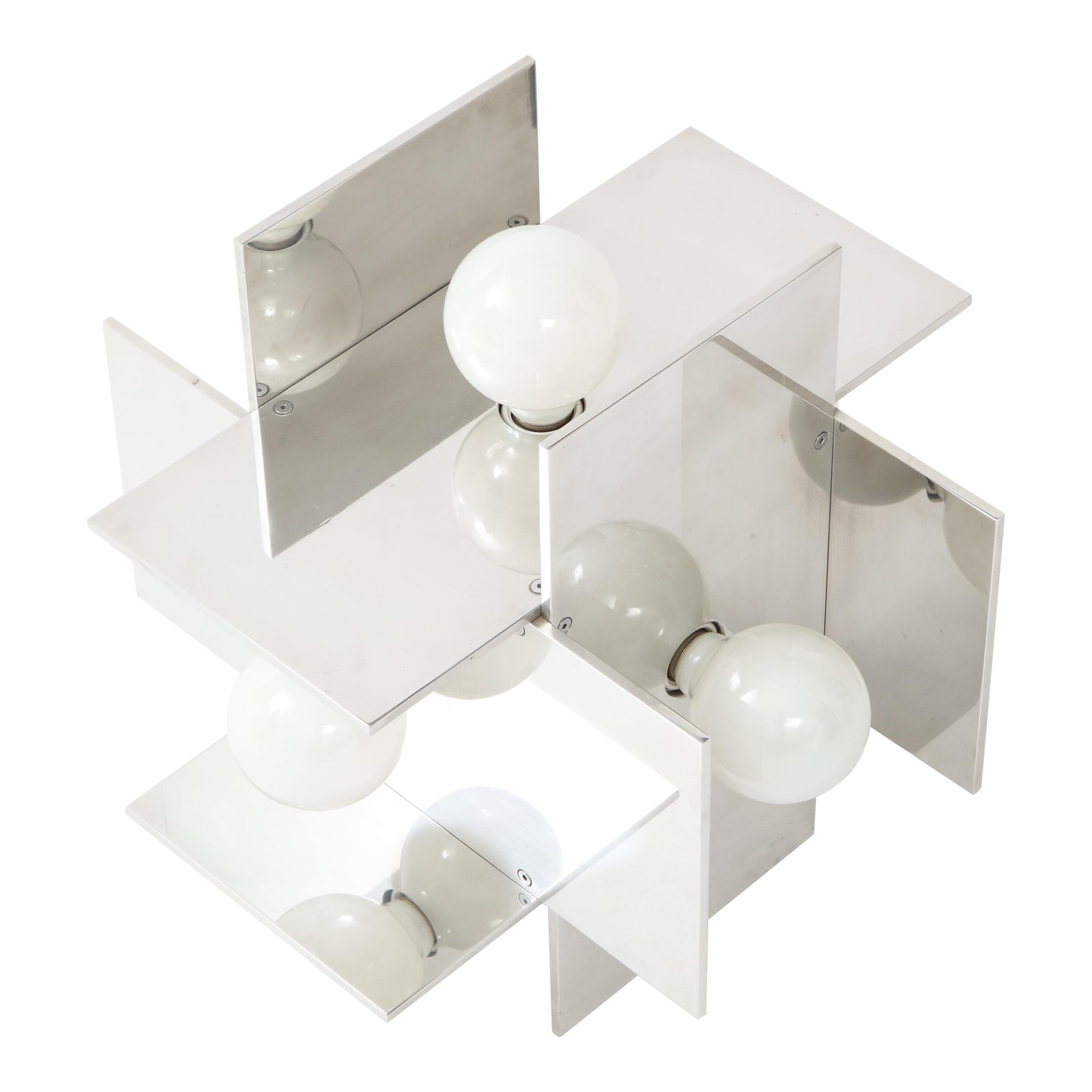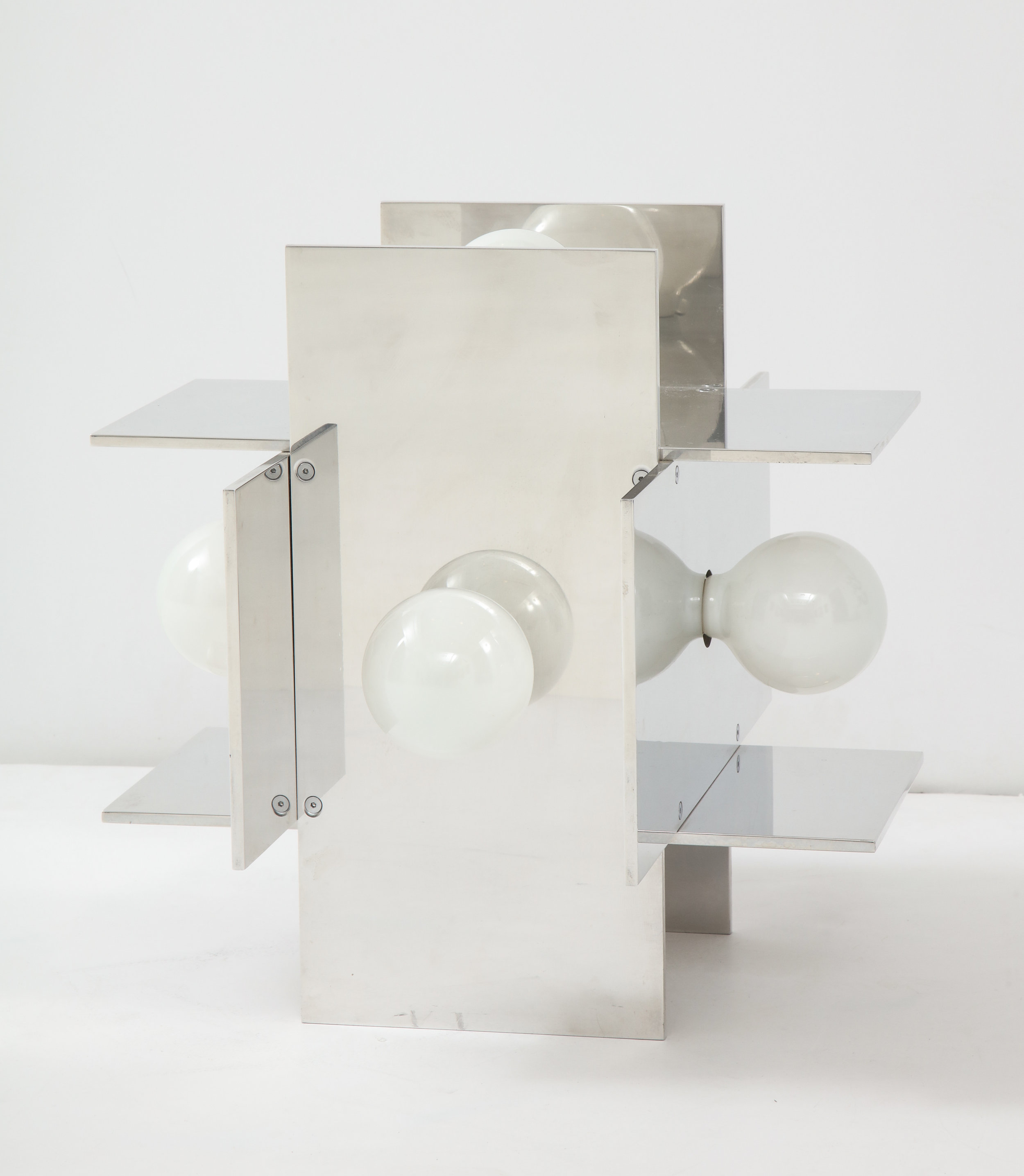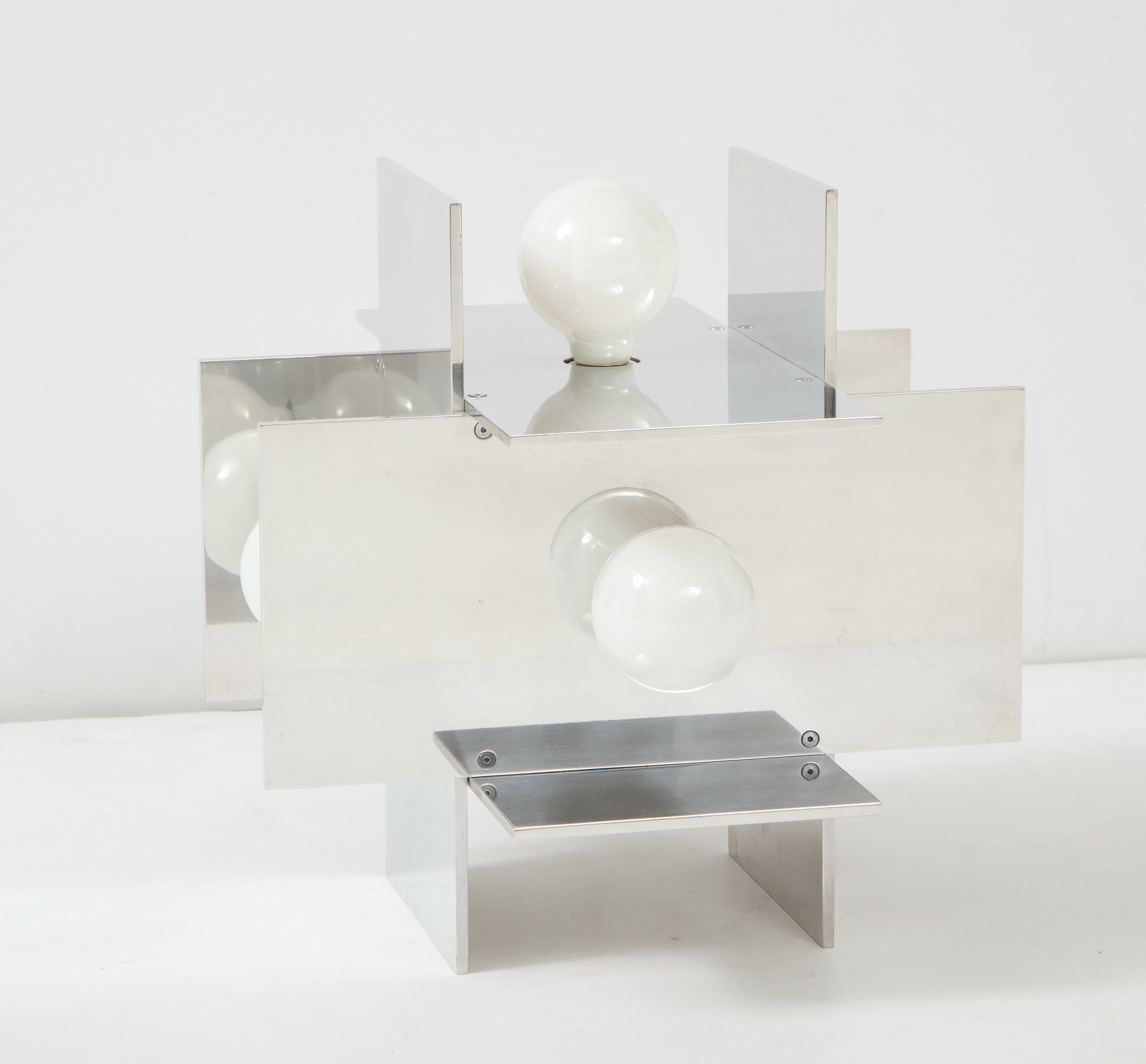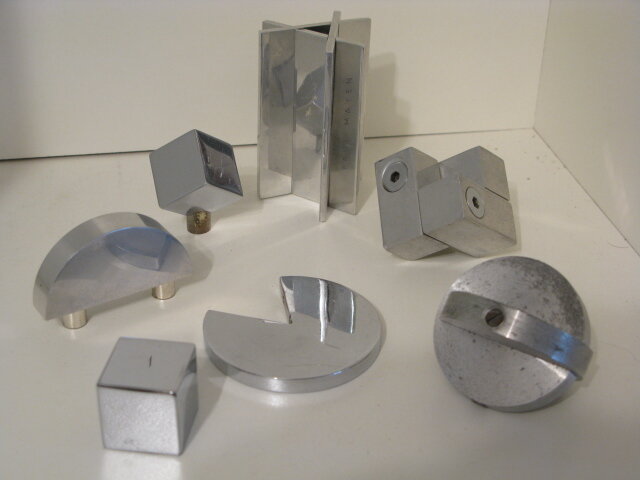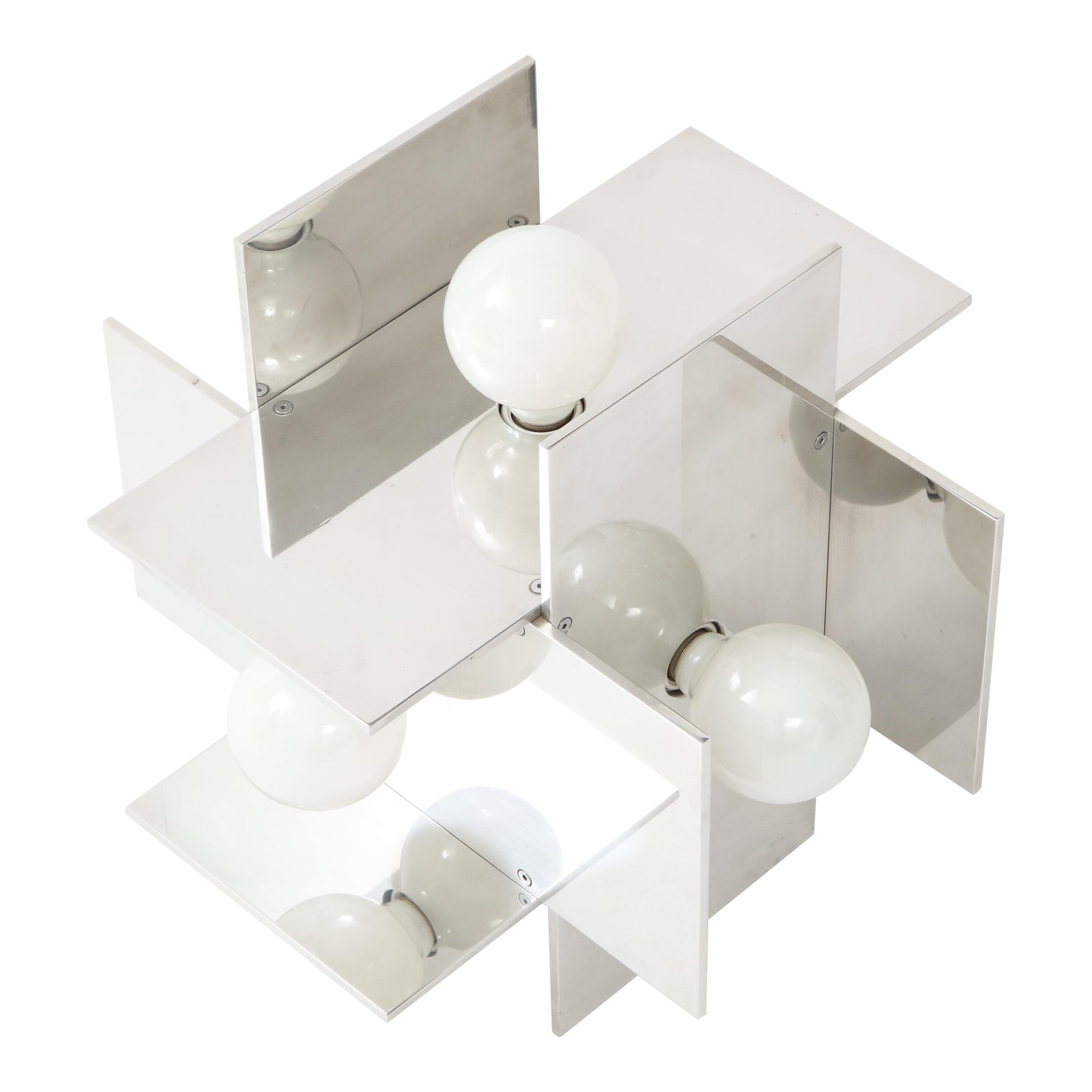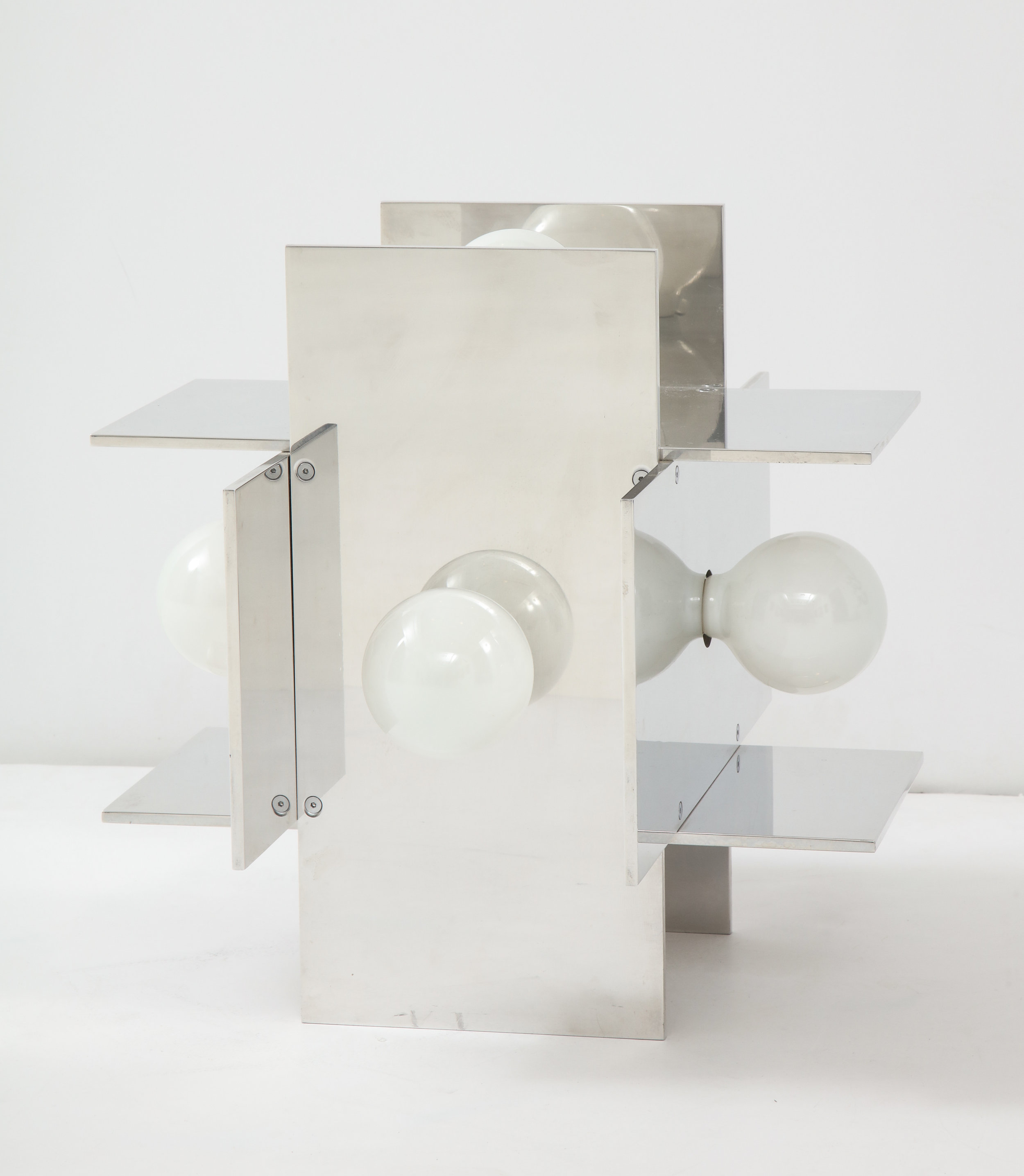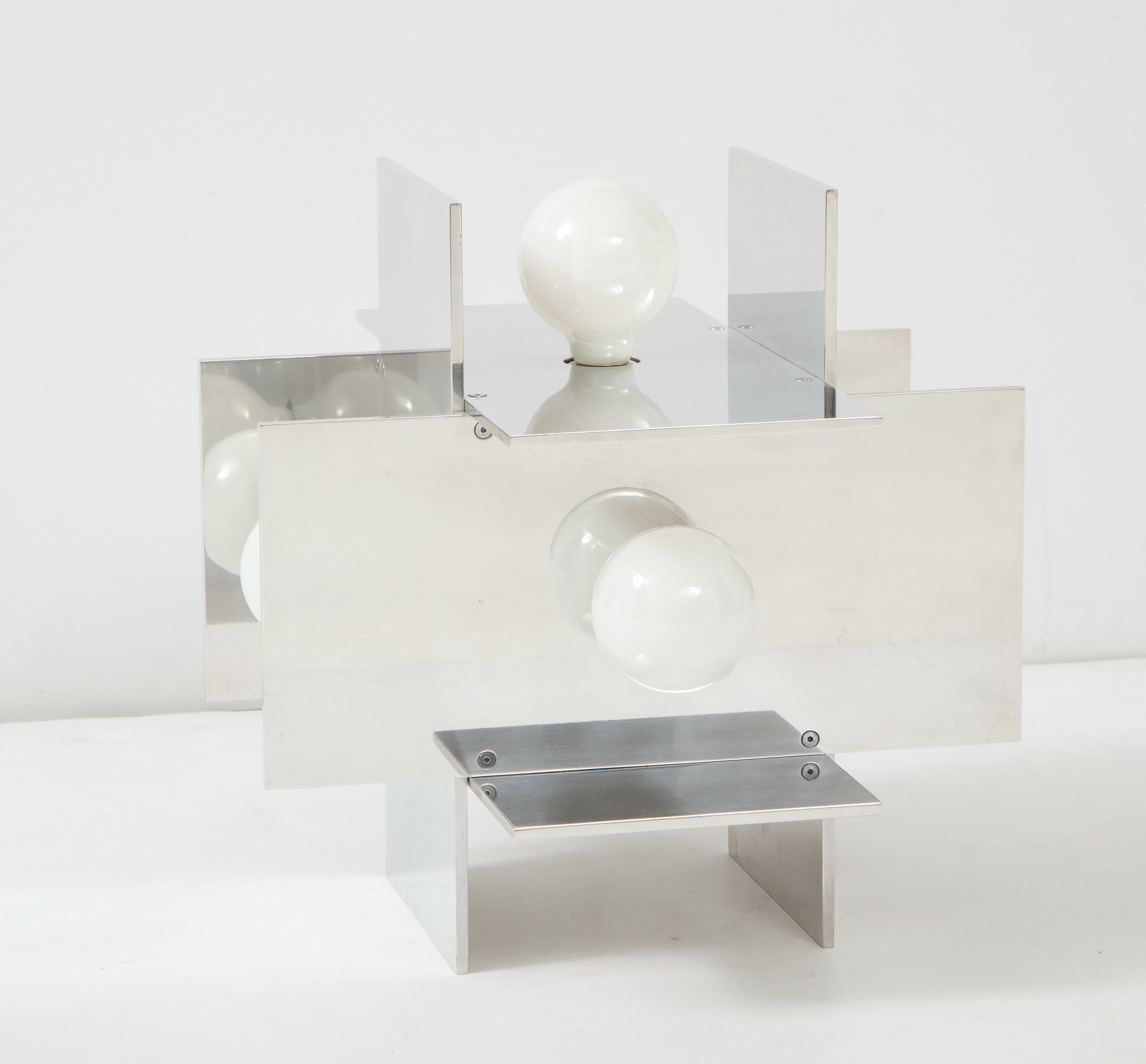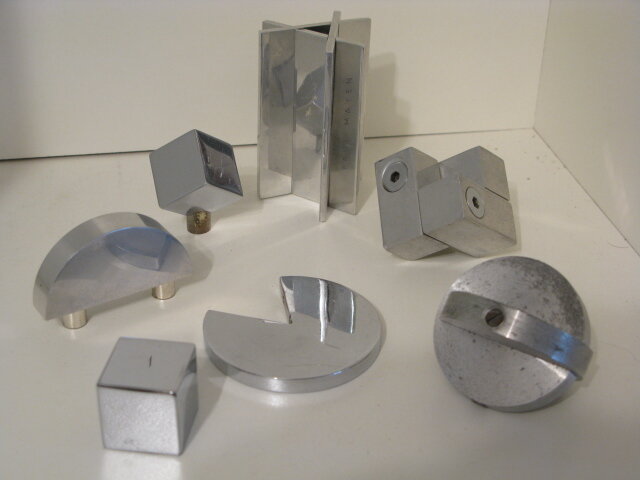 Paul Mayen Table Lamp #9098 for Habitat
$7,500
United States
circa 1970's
Constructivist table lamp in polished, reflective aluminum designed by Paul Mayen for Habitat circa 1968. The Spanish-born and Cooper-Union and Columbia University educated Mayen founded Habitat in the early 1950's; Habitat would later morph into Intrex. The geometry of the interlocking planes in the present lamp resulted from formal explorations in chrome performed by Mayen as holiday gifts for friends beginning around 1960. Several of these efforts were included in a MoMA show titled "Greetings" in 1966 (see photo below). In fine working condition, with original cord and Habitat tag. This is the larger and scarcer size. Takes five bulbs.
Condition
Fine overall condition with only minor wear and some minor scuffs consistent with age and use.
Measurements
Height: 15 in.
Width/length: 15 in.
Depth: 15 in.
Specifications
Number of items: 1
Materials/techniques: "Chrome" finished aluminum.