Large Roger Capron Oreilles Vase with Polychrome Decoration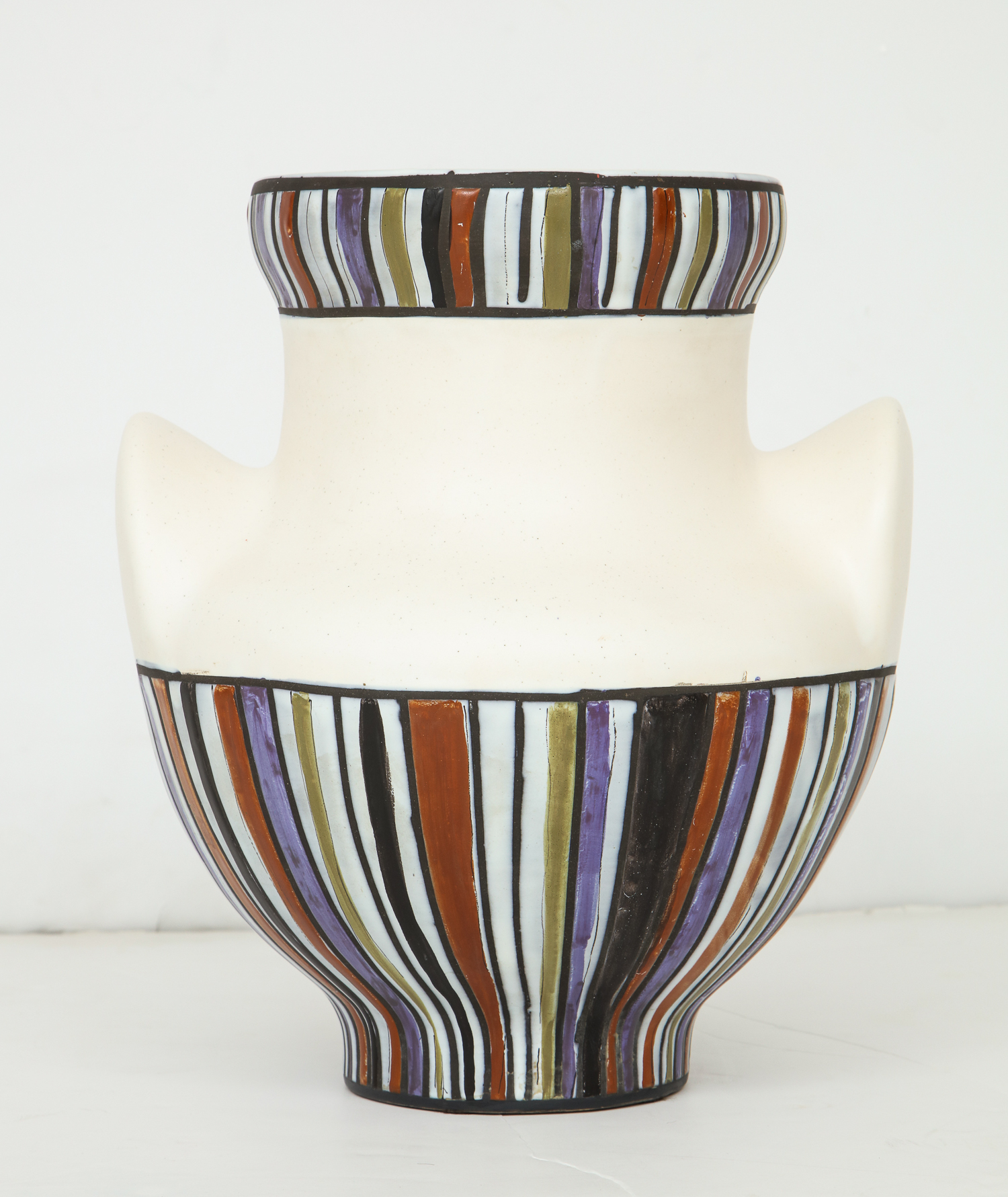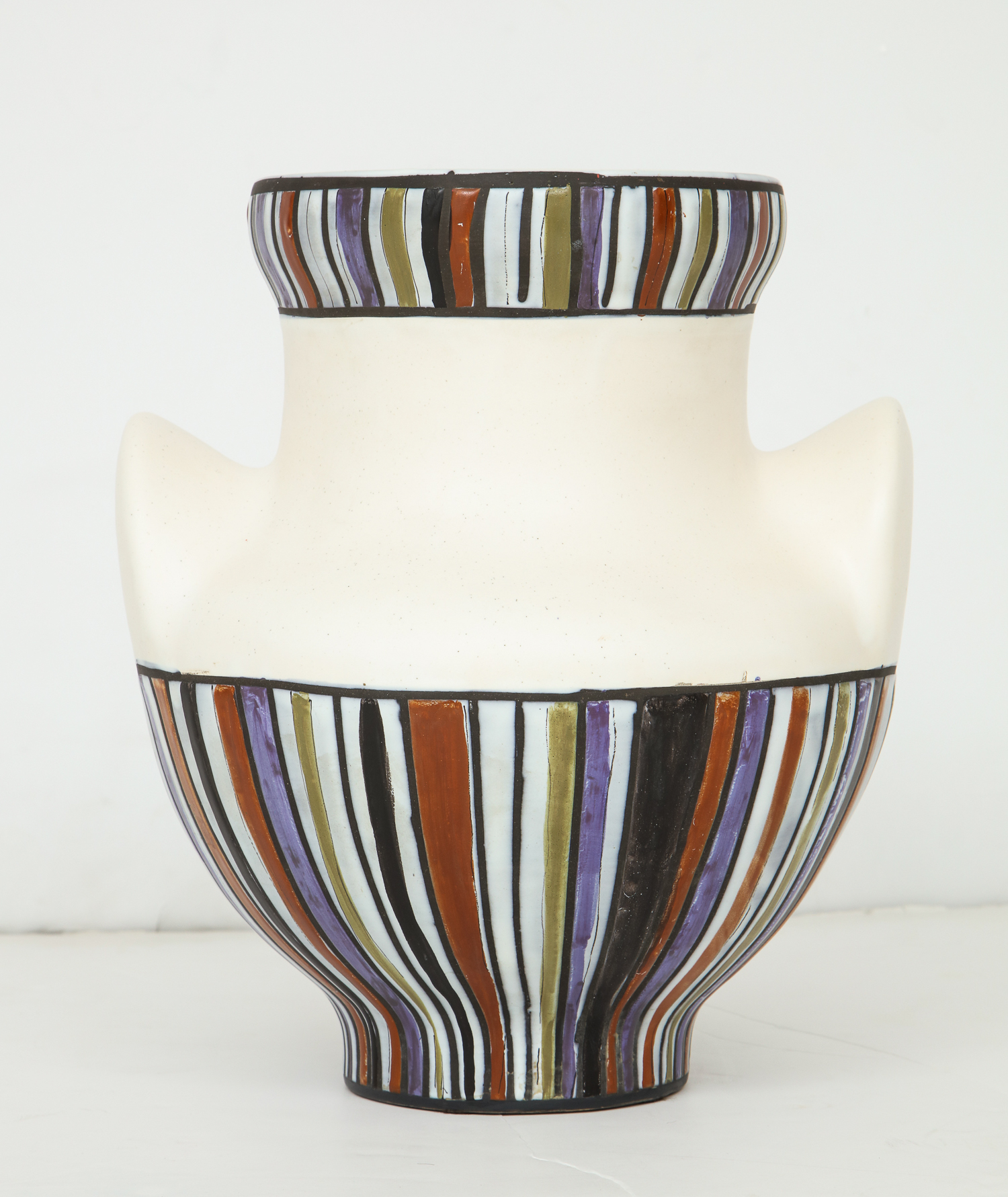 Large Roger Capron Oreilles Vase with Polychrome Decoration
$14,000
France
circa 1950's
Ceramic vase form with ears (oreilles) and applied polychrome enamel paint, by Vallauris master Roger Capron. The largest, and scarcest, of three sizes. Vividly colored and fluidly drawn pattern. Signed "Capron Vallauris" to base.
Condition
Excellent original condition with only very minor wear consistent with age and use.
Measurements
Height: 13.25 in.
Width/length: 11.5 in.
Depth: 11 in.
Specifications
Number of items: 1
Materials/techniques: Polychromed stoneware