Milo Baughman Storage Divider for Glenn of California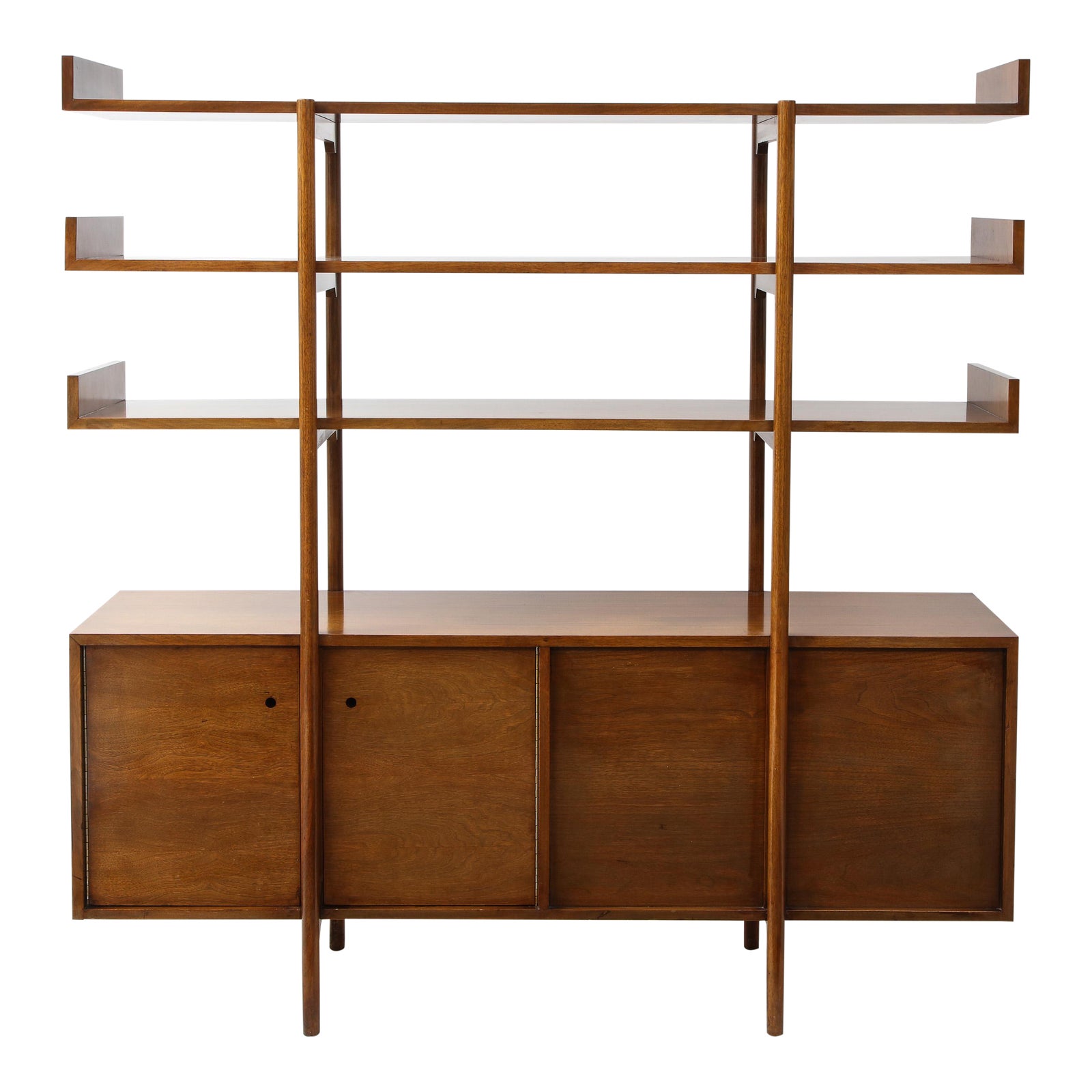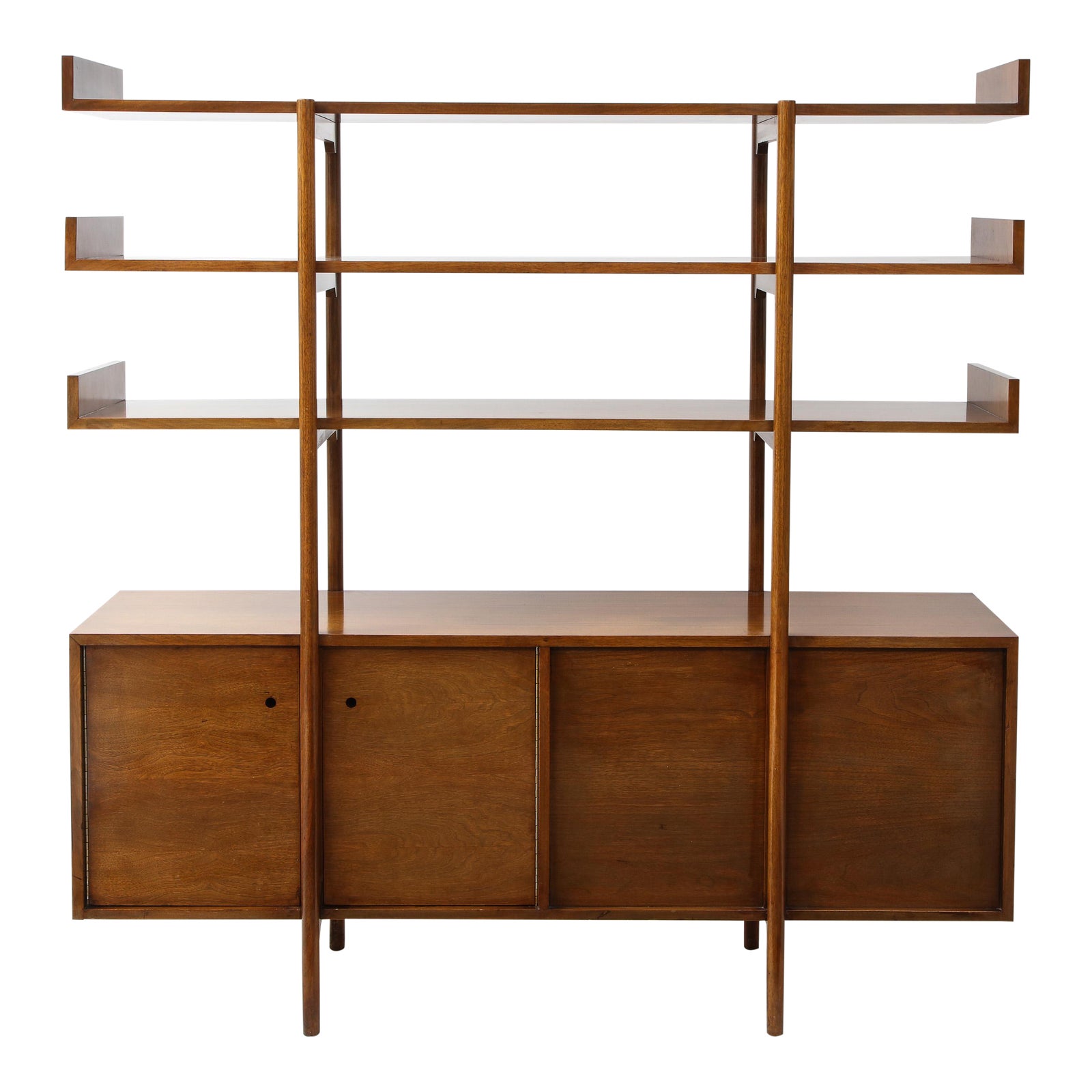 Milo Baughman Storage Divider for Glenn of California
$18,000
United States
c. 1950
Divider/storage unit designed by Milo Baughman for Glenn of California, and produced c. 1950. An early Baughman design suited to the purpose of dividing open-plan space. The case has doors that open on either side, with an adjustable shelf in each bay, and round finger pulls. The floating shelves can be used to store books or display objects. The absence of ornament or pulls emphasizes the strong architectural elements--the flat planes supported by rounded posts--and the graining of the walnut and red birch. Cleaned and polished but otherwise in fine vintage condition. Ref: Hennessey, Modern Furnishings for the Home, p. 159.

Condition
Good. Fine vintage condition with minor wear consistent with age and use. Has been cleaned, touched-up, and polished.

Measurements
Height: 5 ft. 7 in.
Width/Length: 5 ft. 5 in.
Depth: 17.5 in.
Specifications
Number of items: 1
Materials/techniques: Walnut and red birch