James Bearden "Segment Cabinet #2"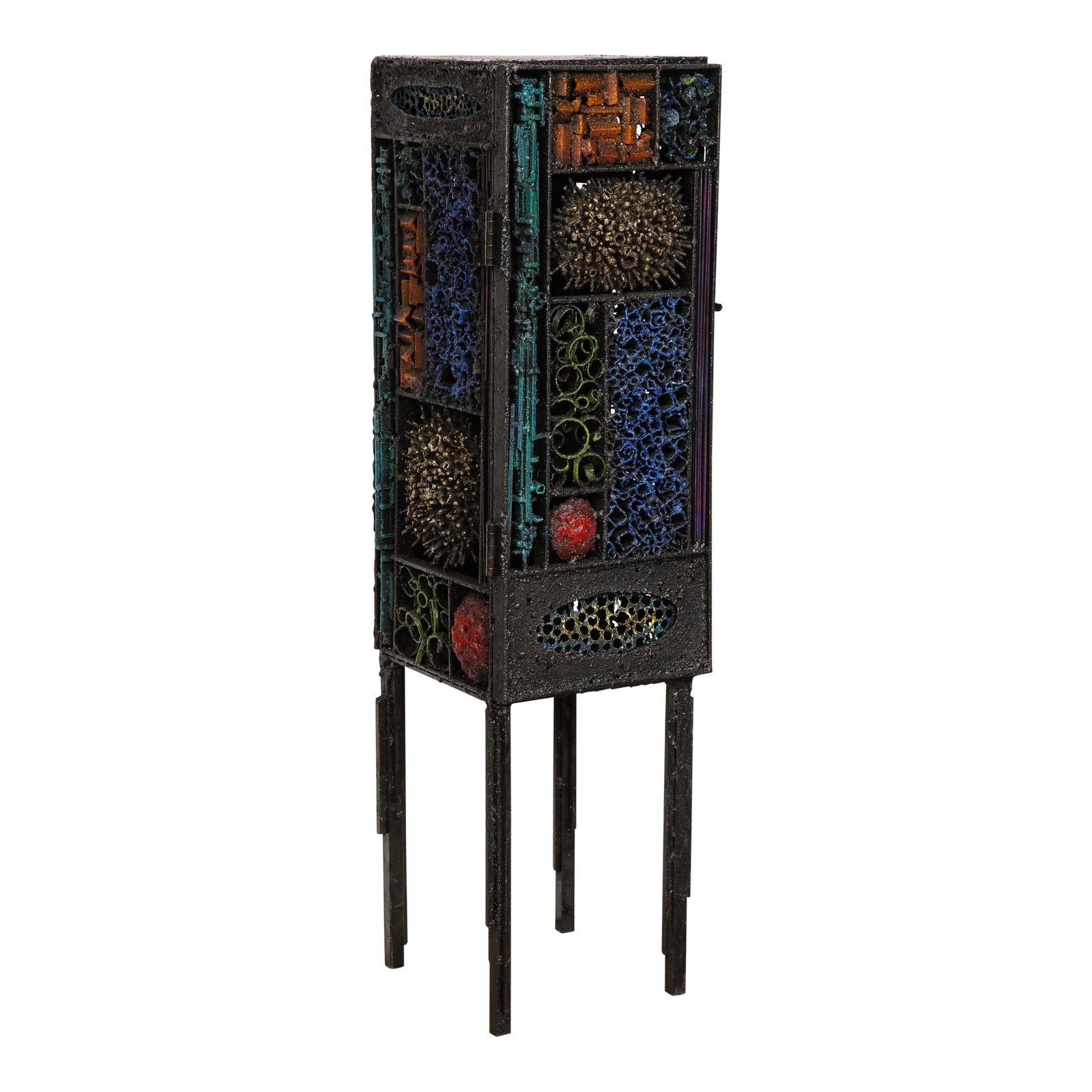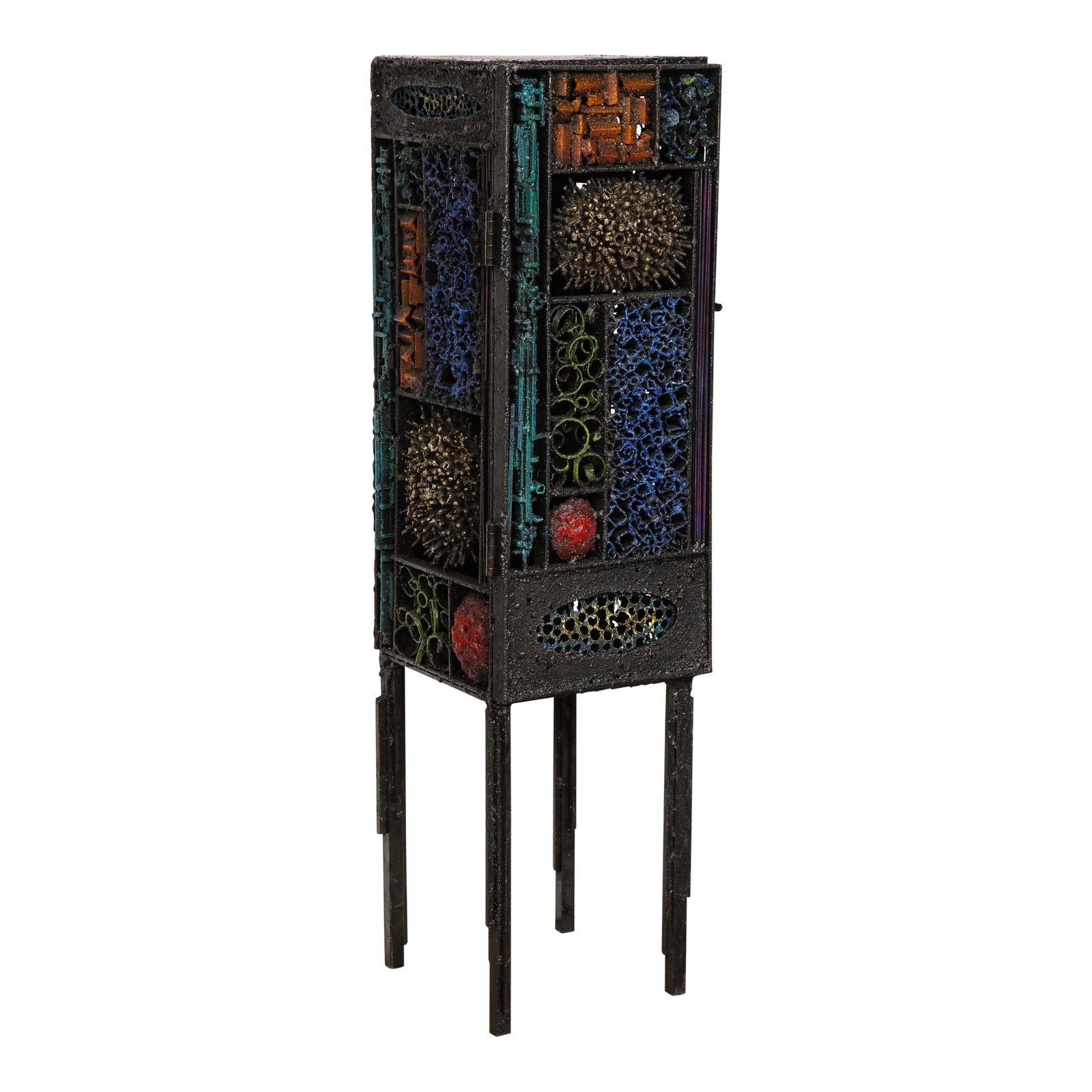 James Bearden "Segment Cabinet #2"
$30,000
United States
2019
"Segment Cabinet #2," a sculptural work in torch-cut, dyed steel with fused bronze and glass enamel, by American artist James Bearden. The vertical rectangular cabinet, with its dramatic composition and juxtaposition of shapes and colors drawn from Bearden's evolving vocabulary, is perched atop four long legs; it has a hinged front door and three shelves inside. Signed and with a Certificate of Authenticity from the artist. The interior shelves measure W12" x D13". Bearden's work was featured in a 2017 solo exhibition at the NY Design Center titled "James Bearden: Life in Steel;" in an article in the January 2017 Interior Design Magazine; in an introspective feature on 1stdibs; and in a feature article in DSM Magazine.
Condition
Excellent
Measurements
Height: 56.75 in.
Width/length: 16 in.
Depth: 17 in.
Specifications
Number of items: 1
Materials/techniques: Torch-cut steel, glass, bronze, dyes