Steel Wall Sculpture by Amadeo Gabino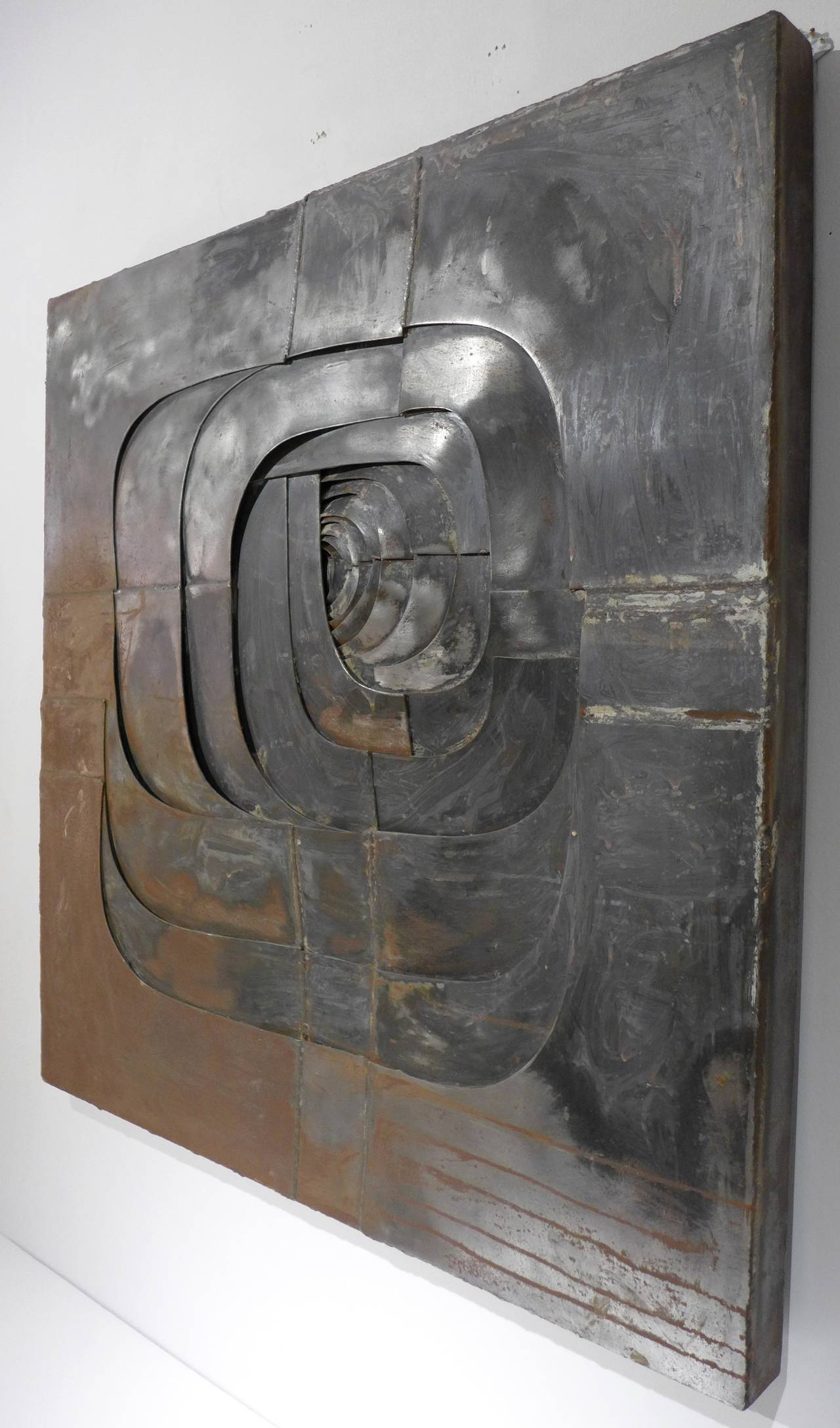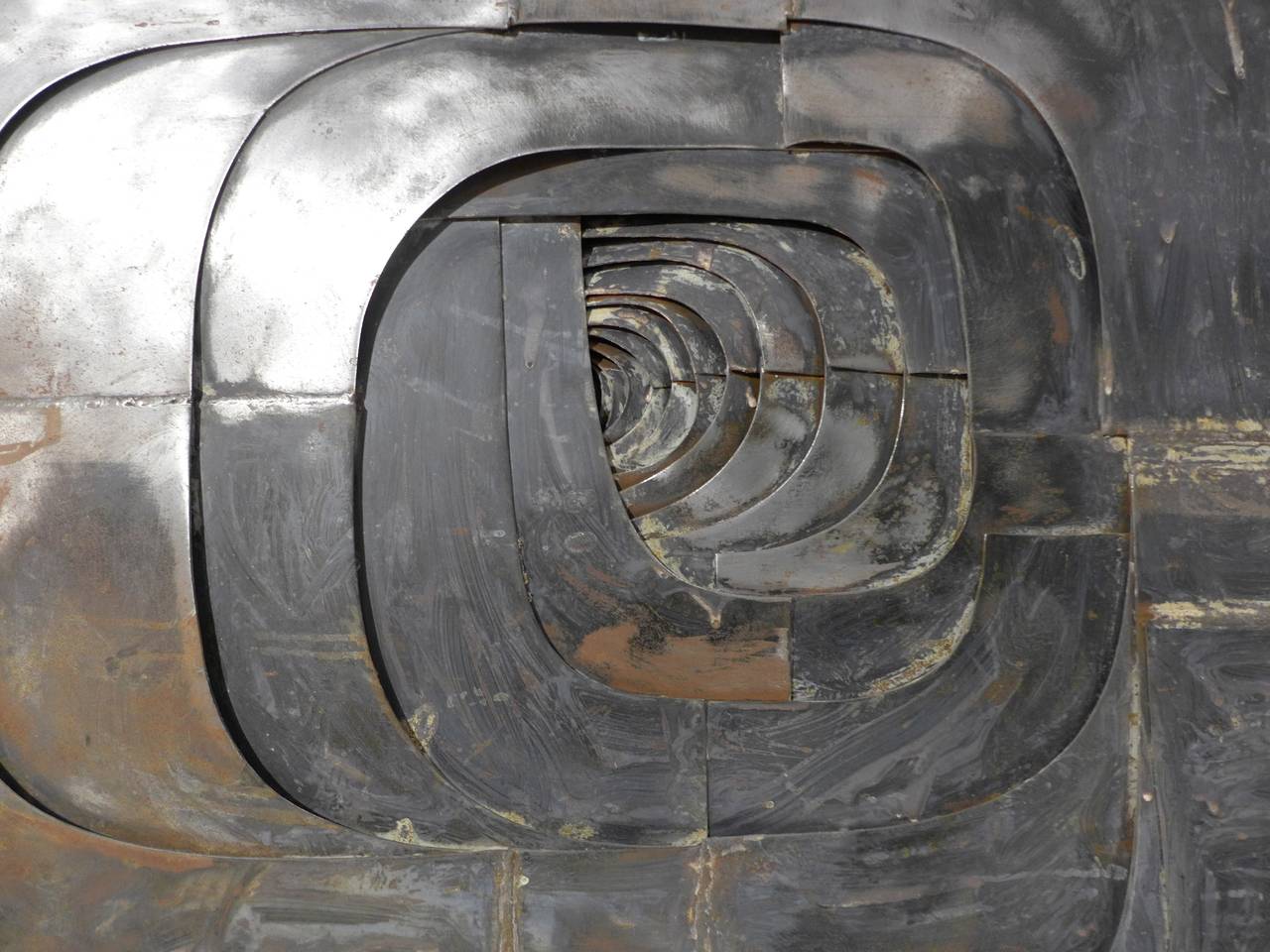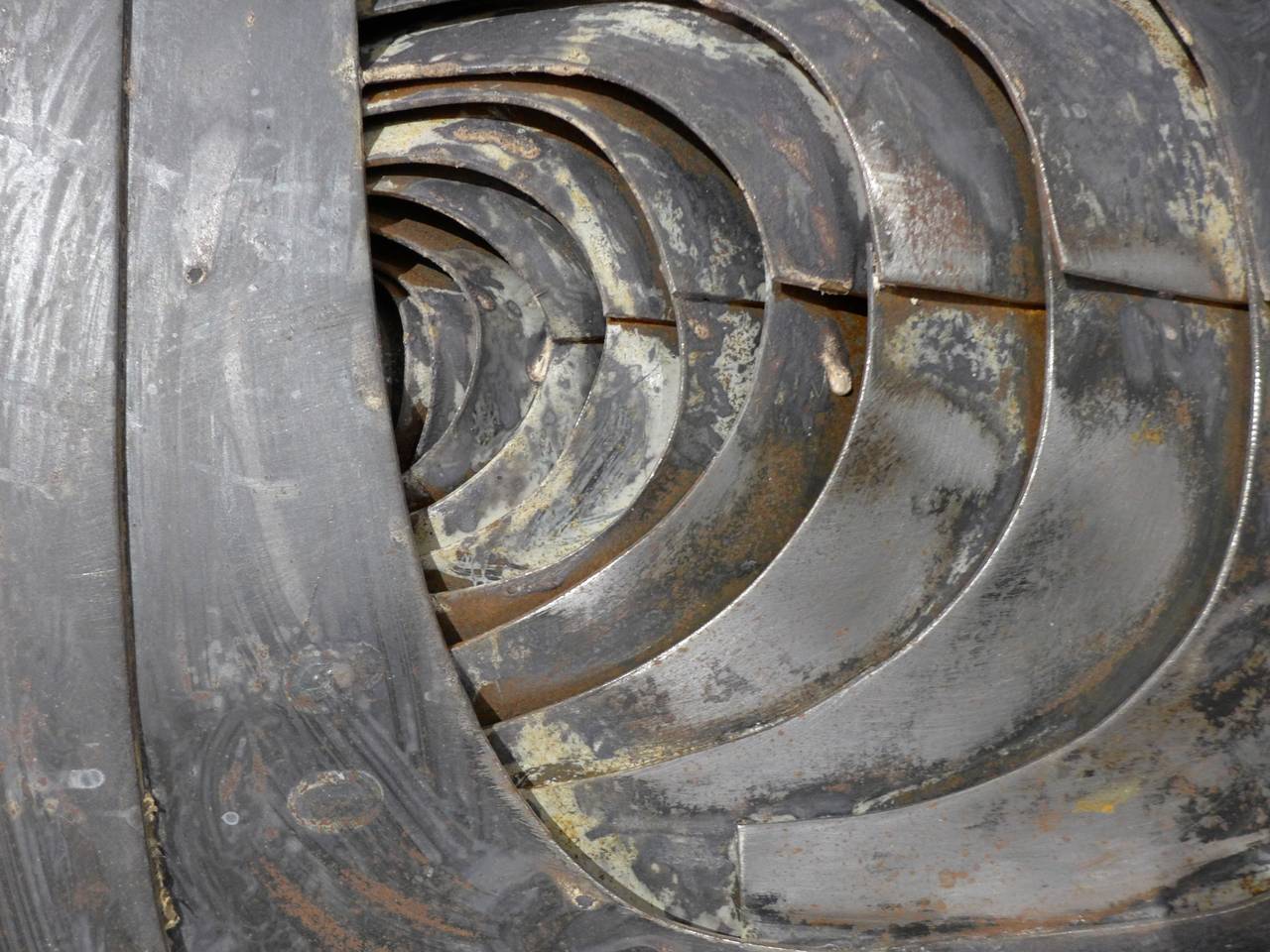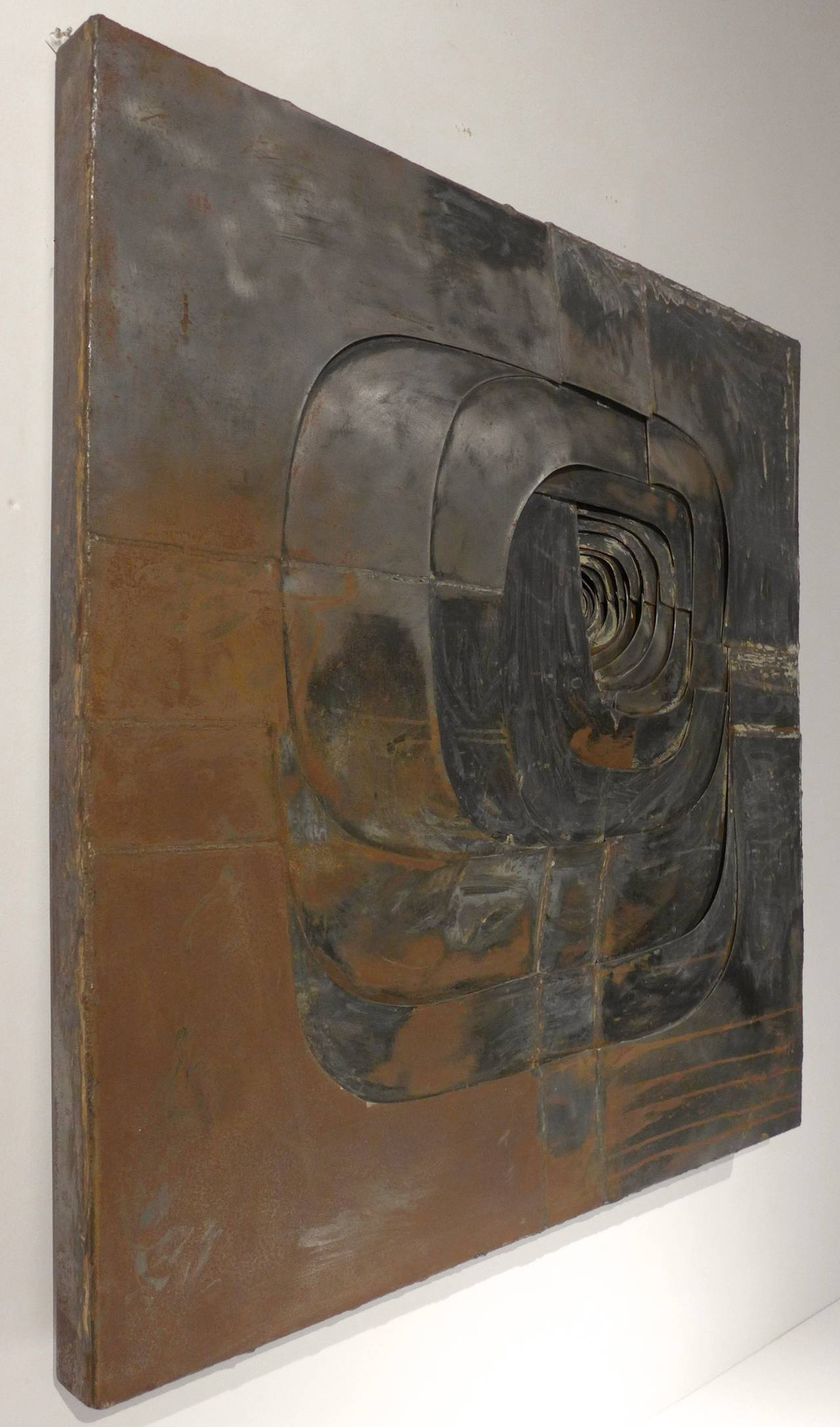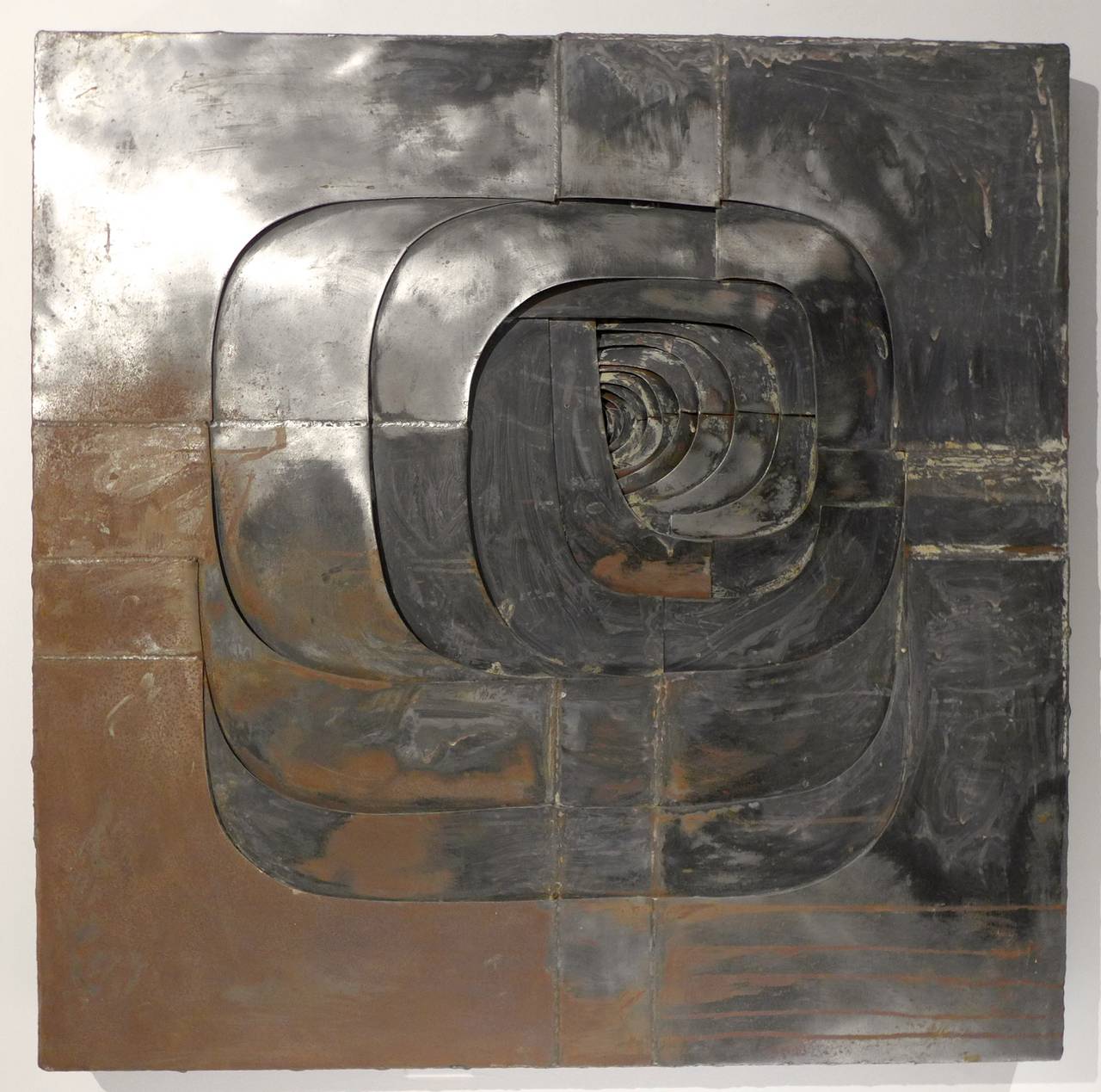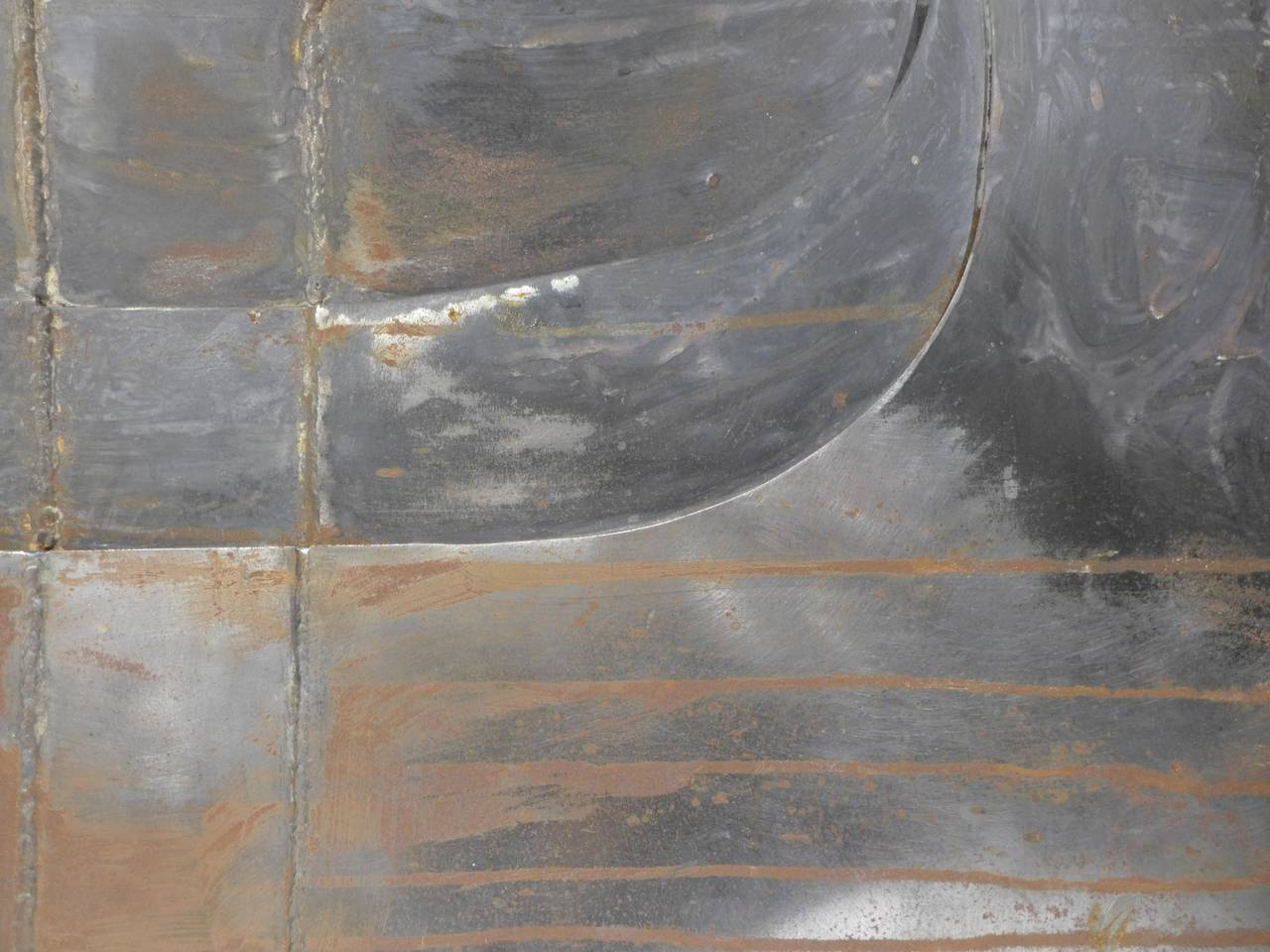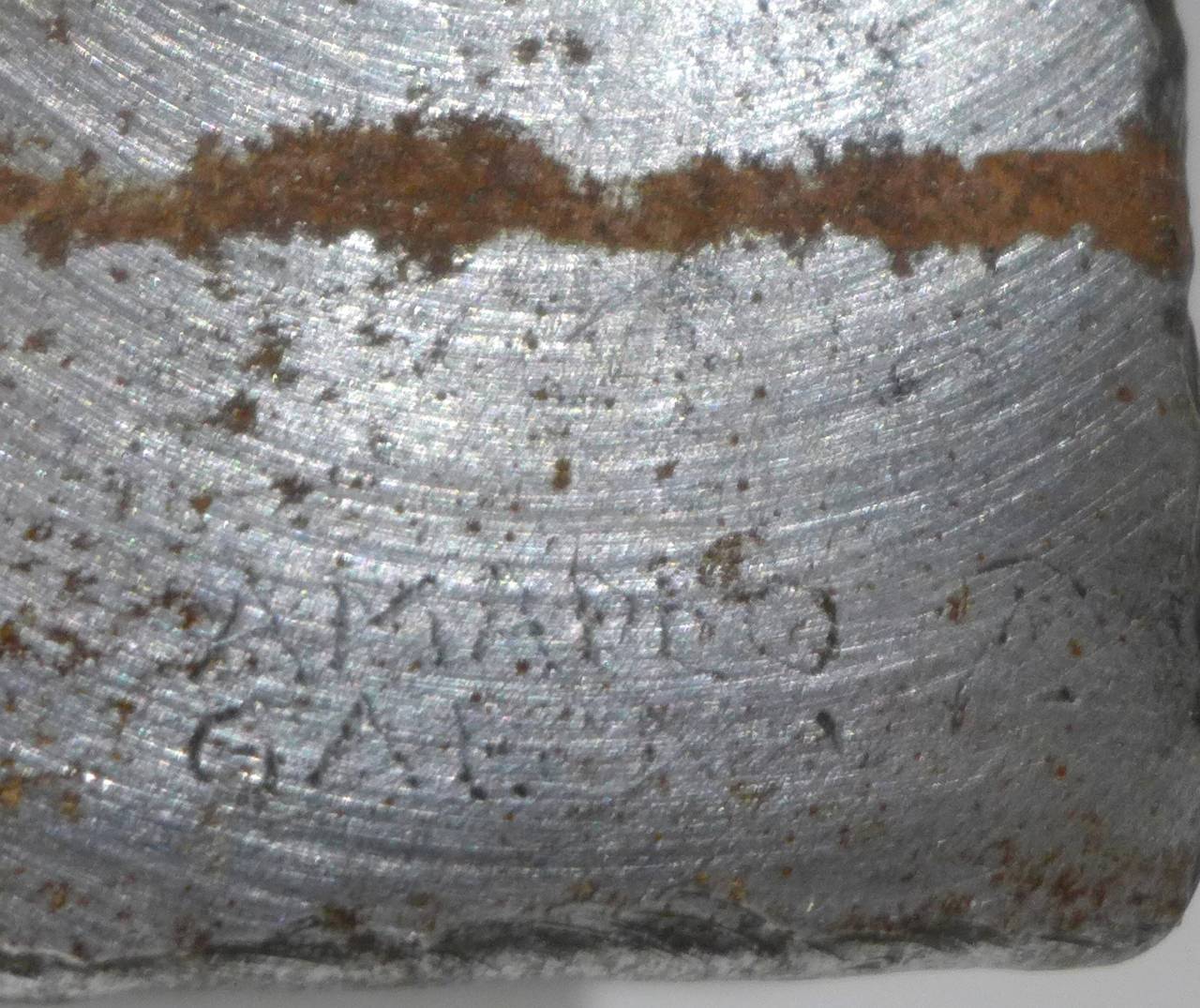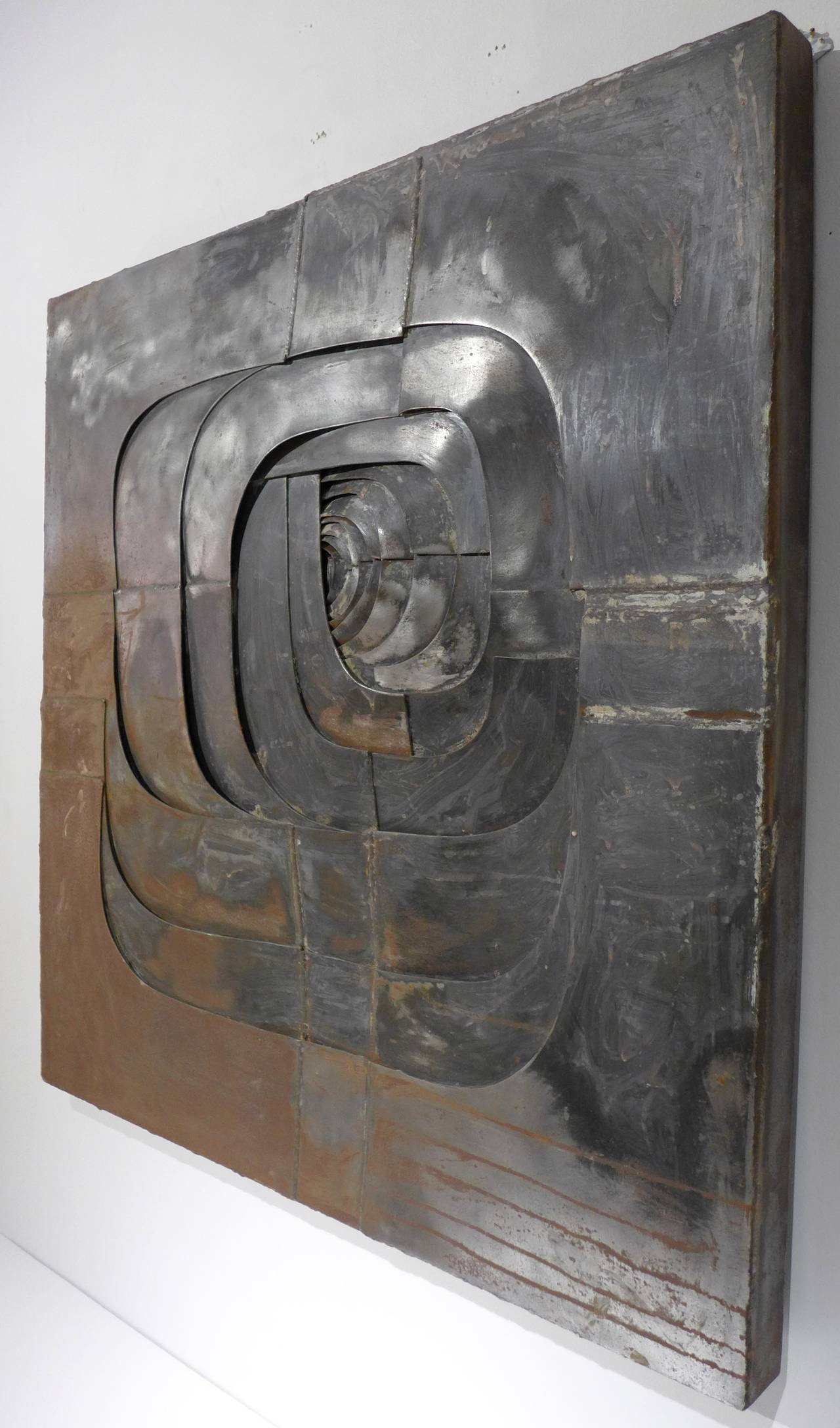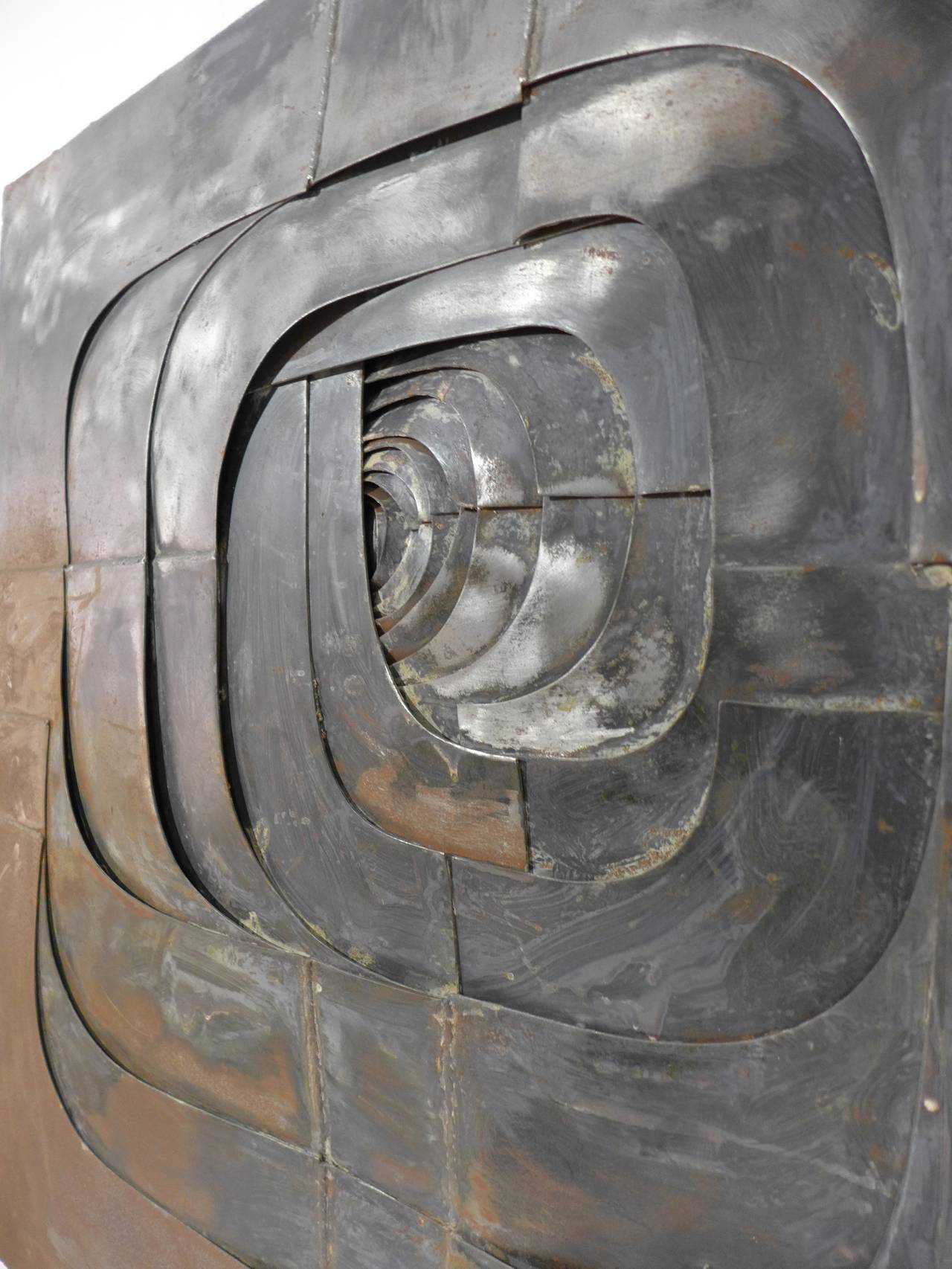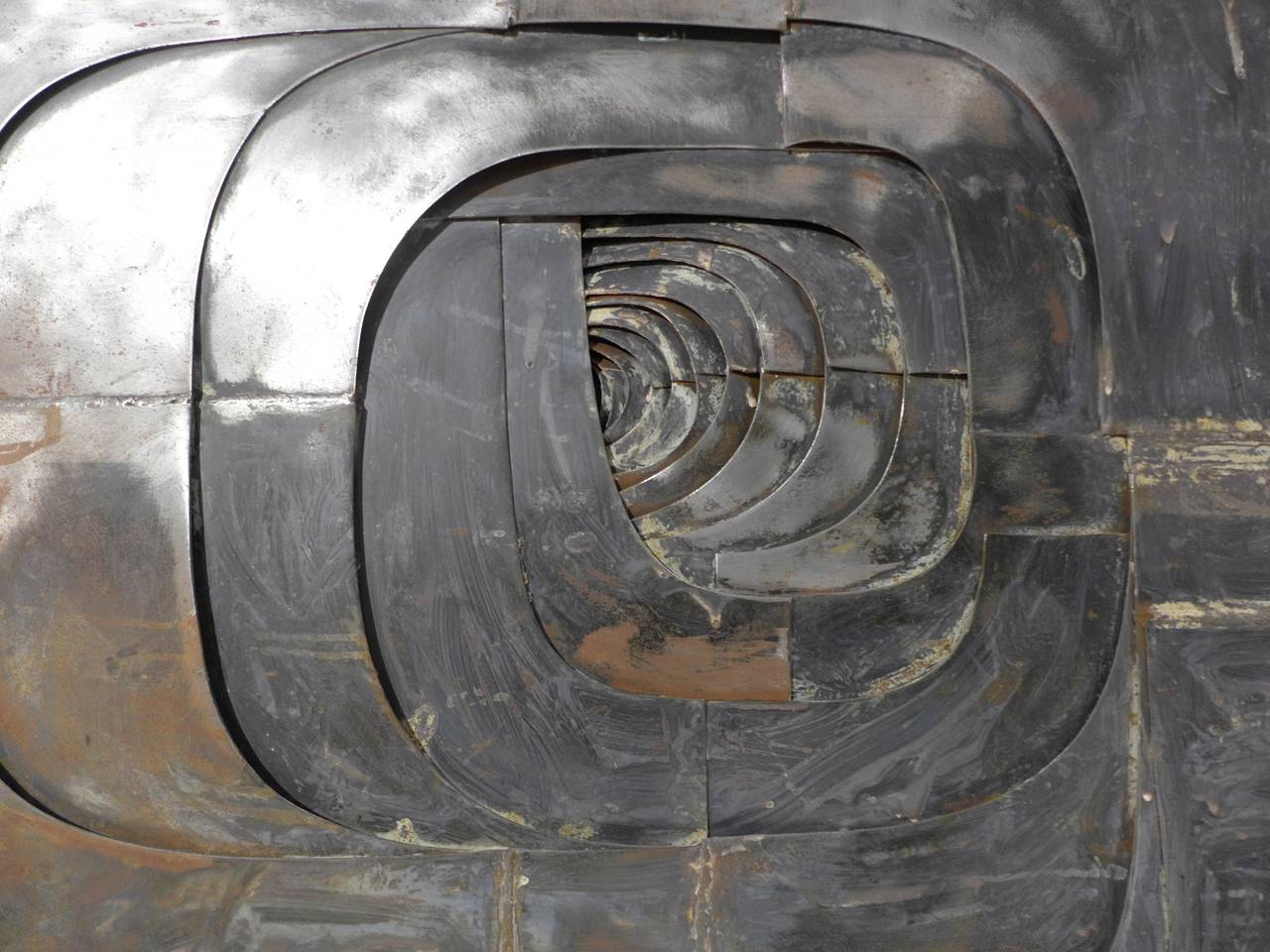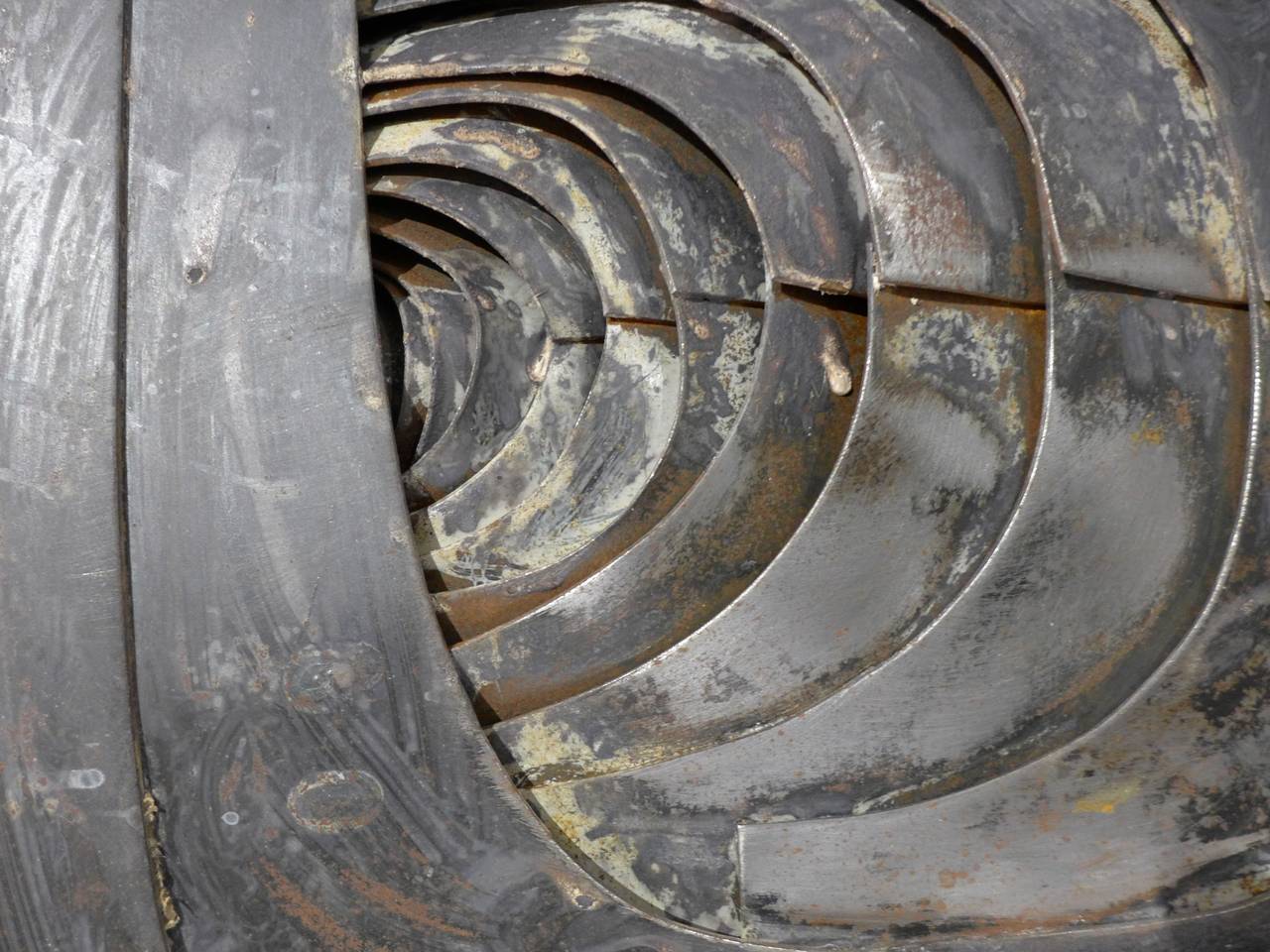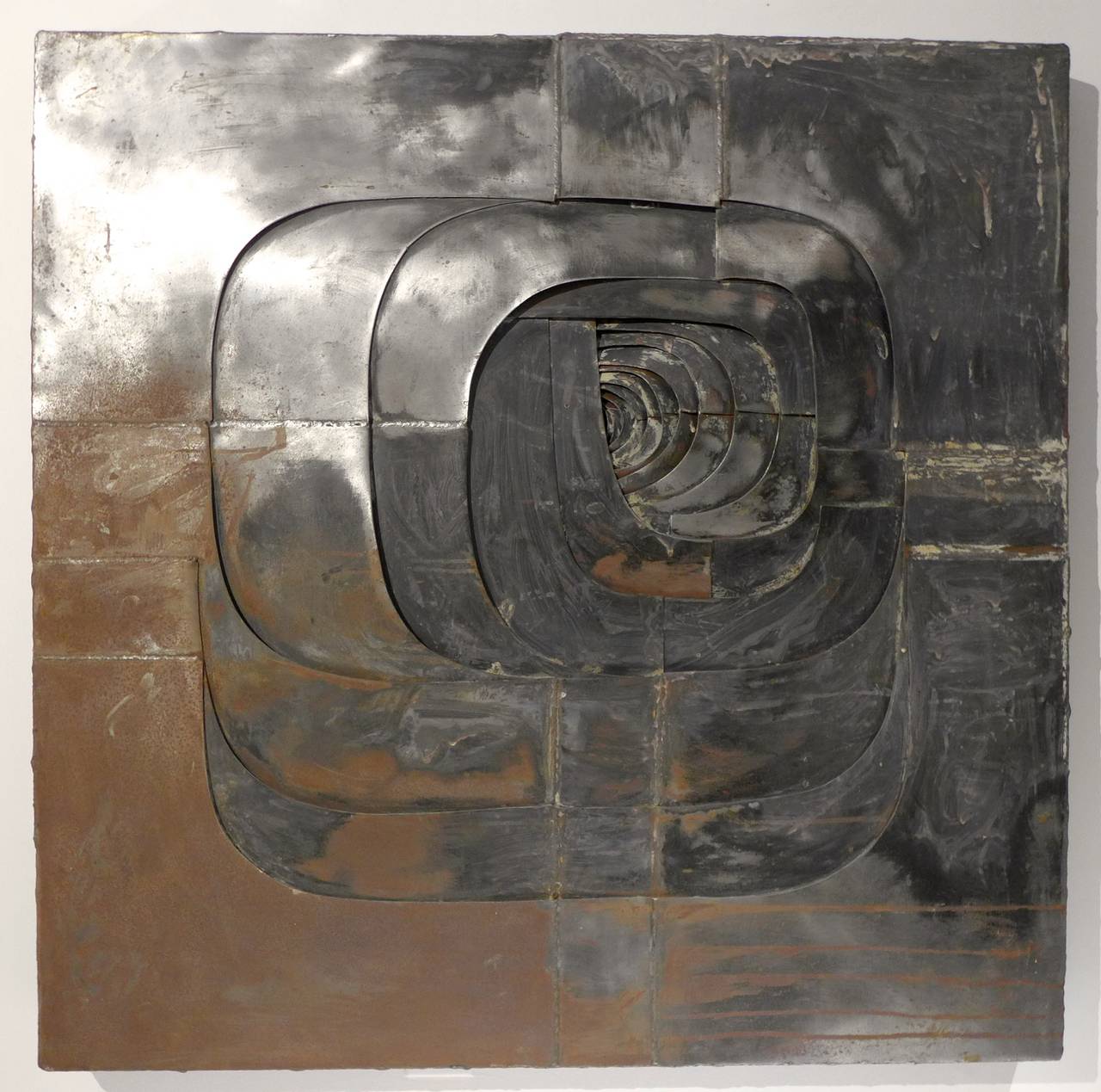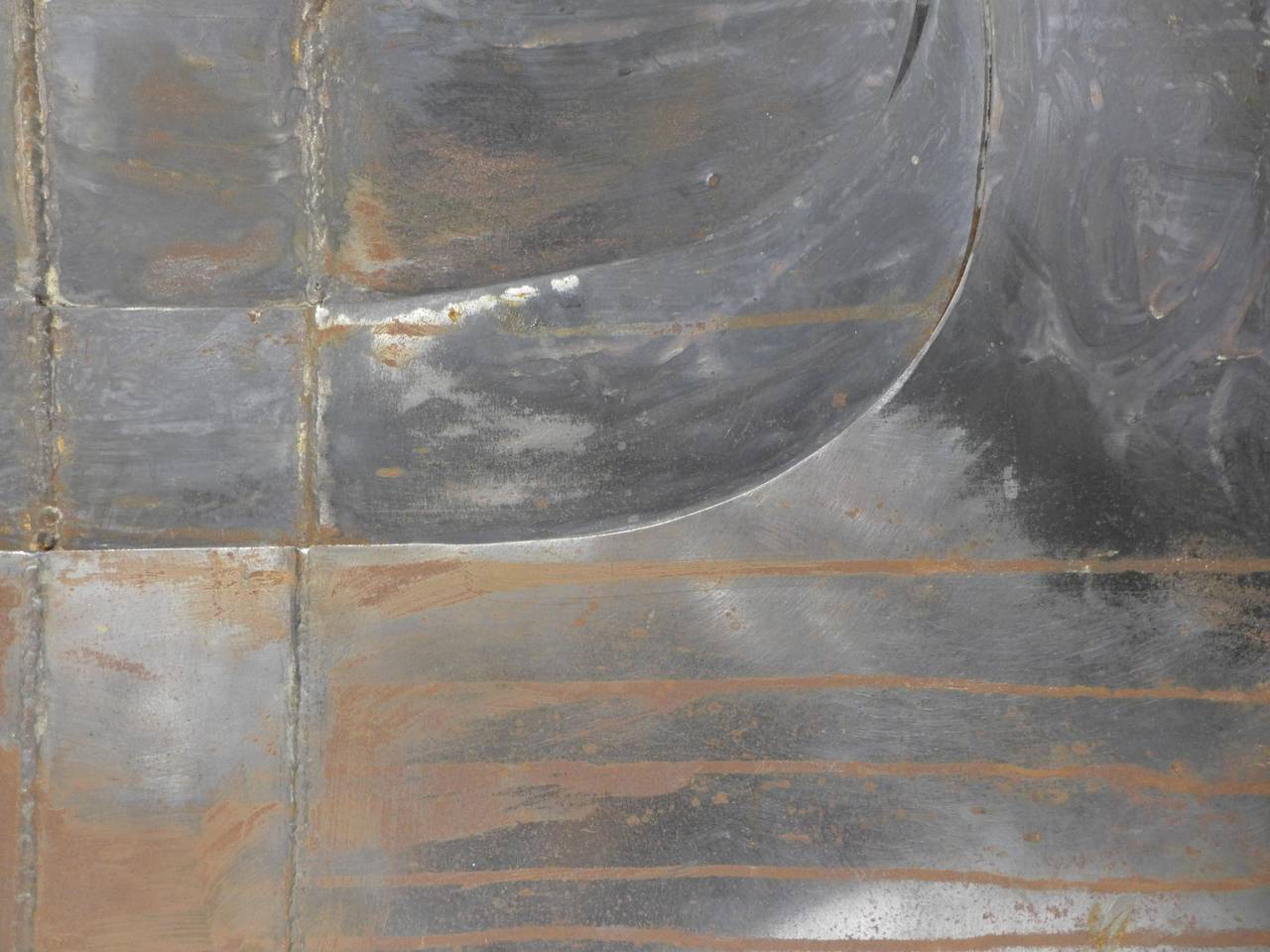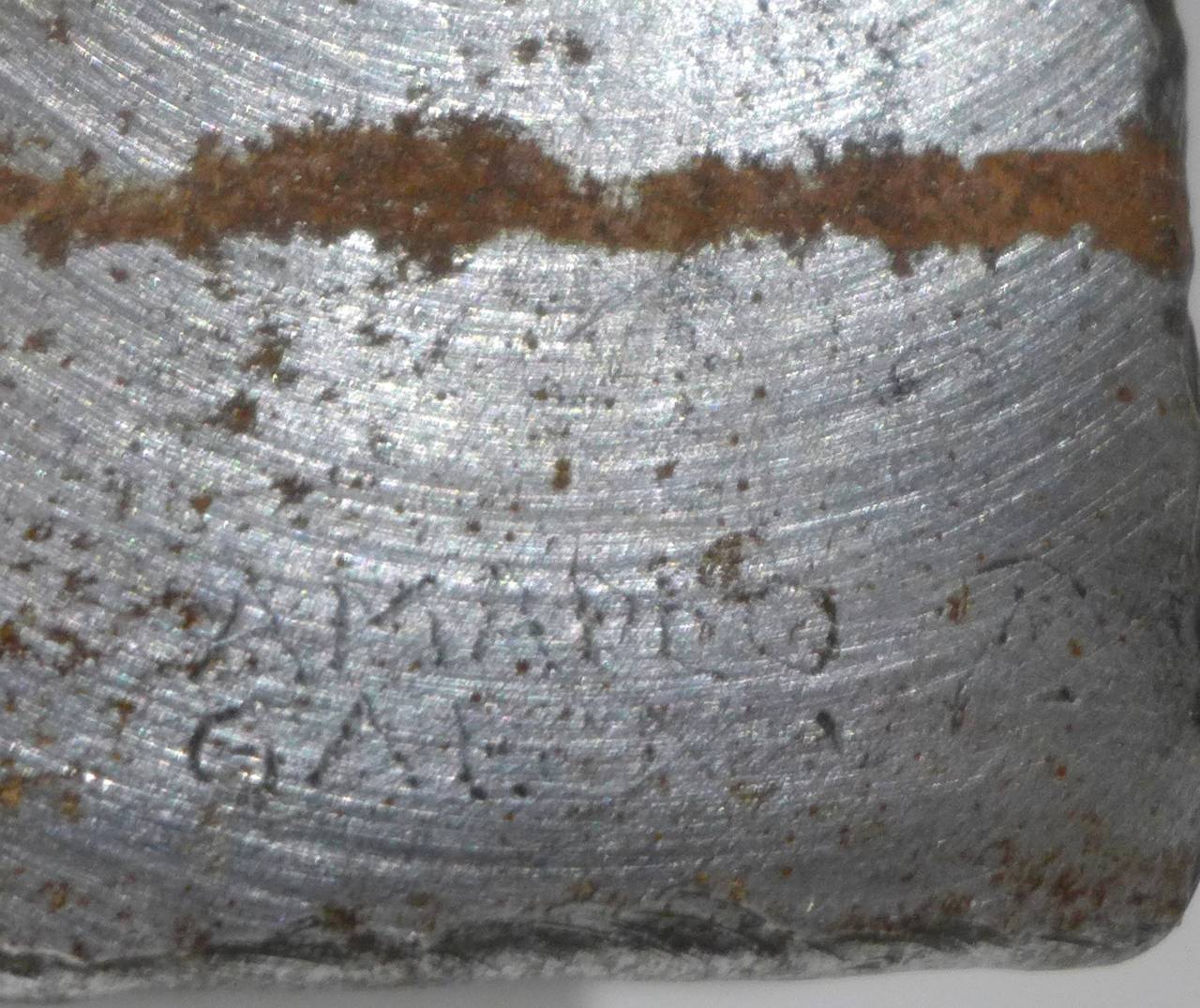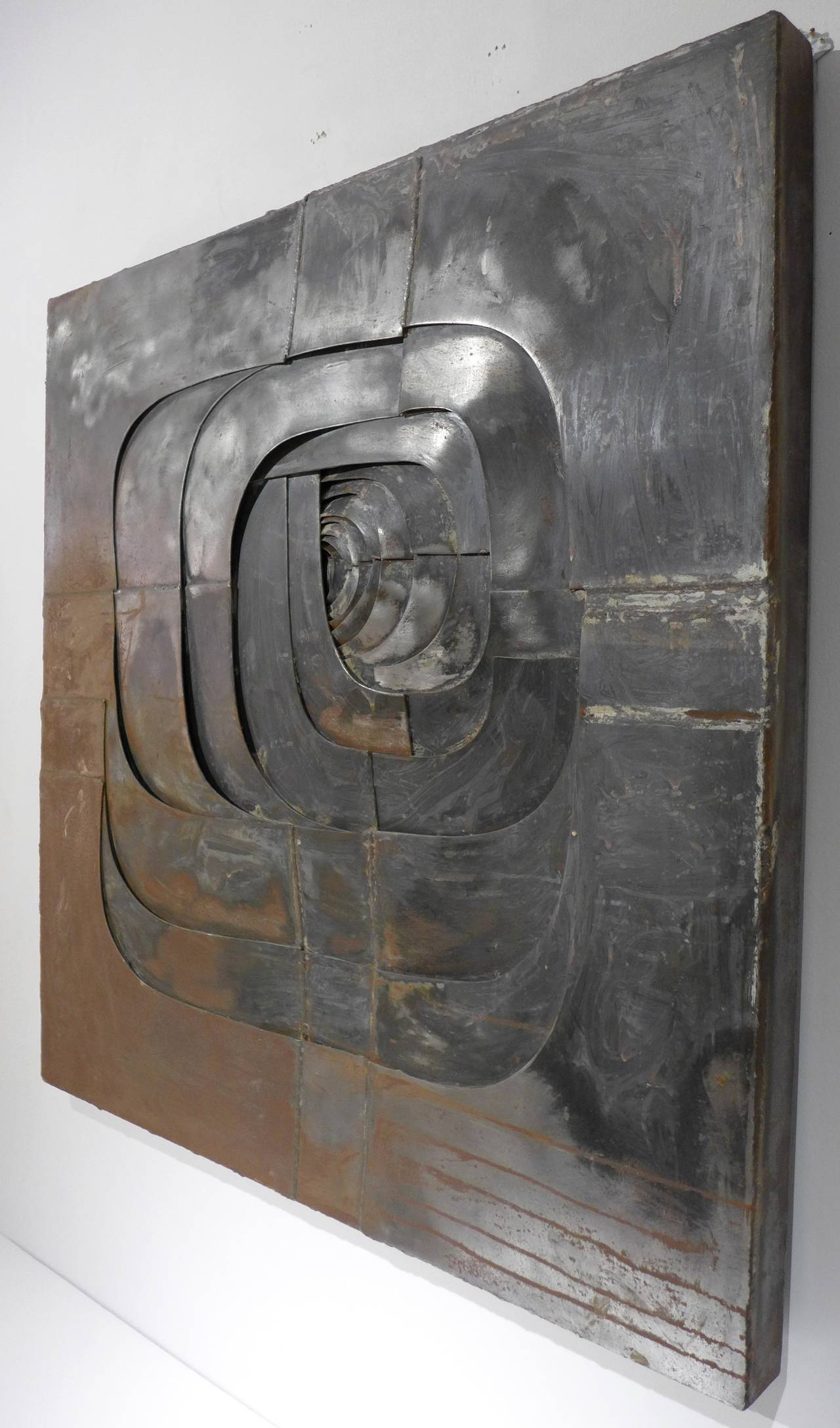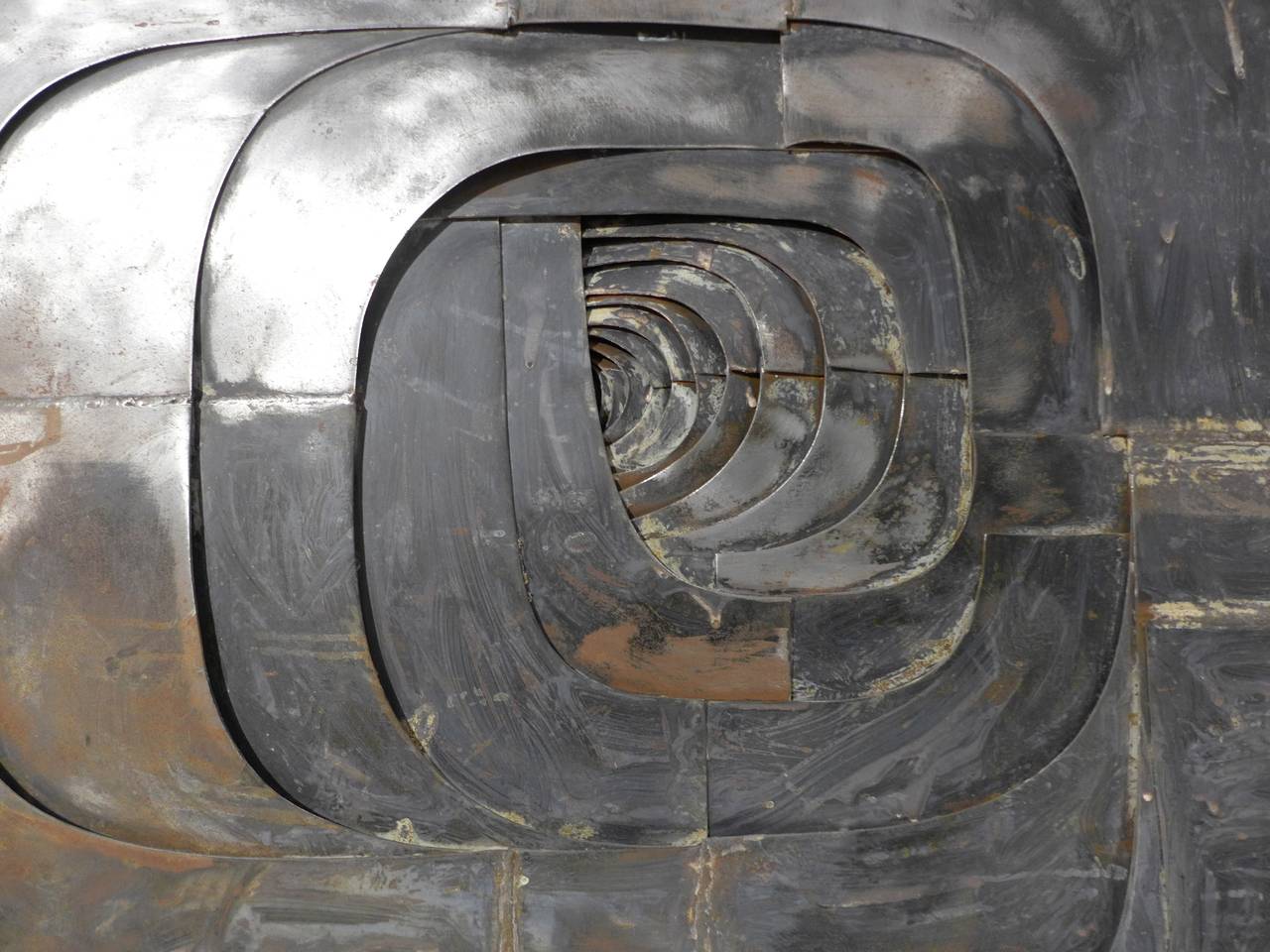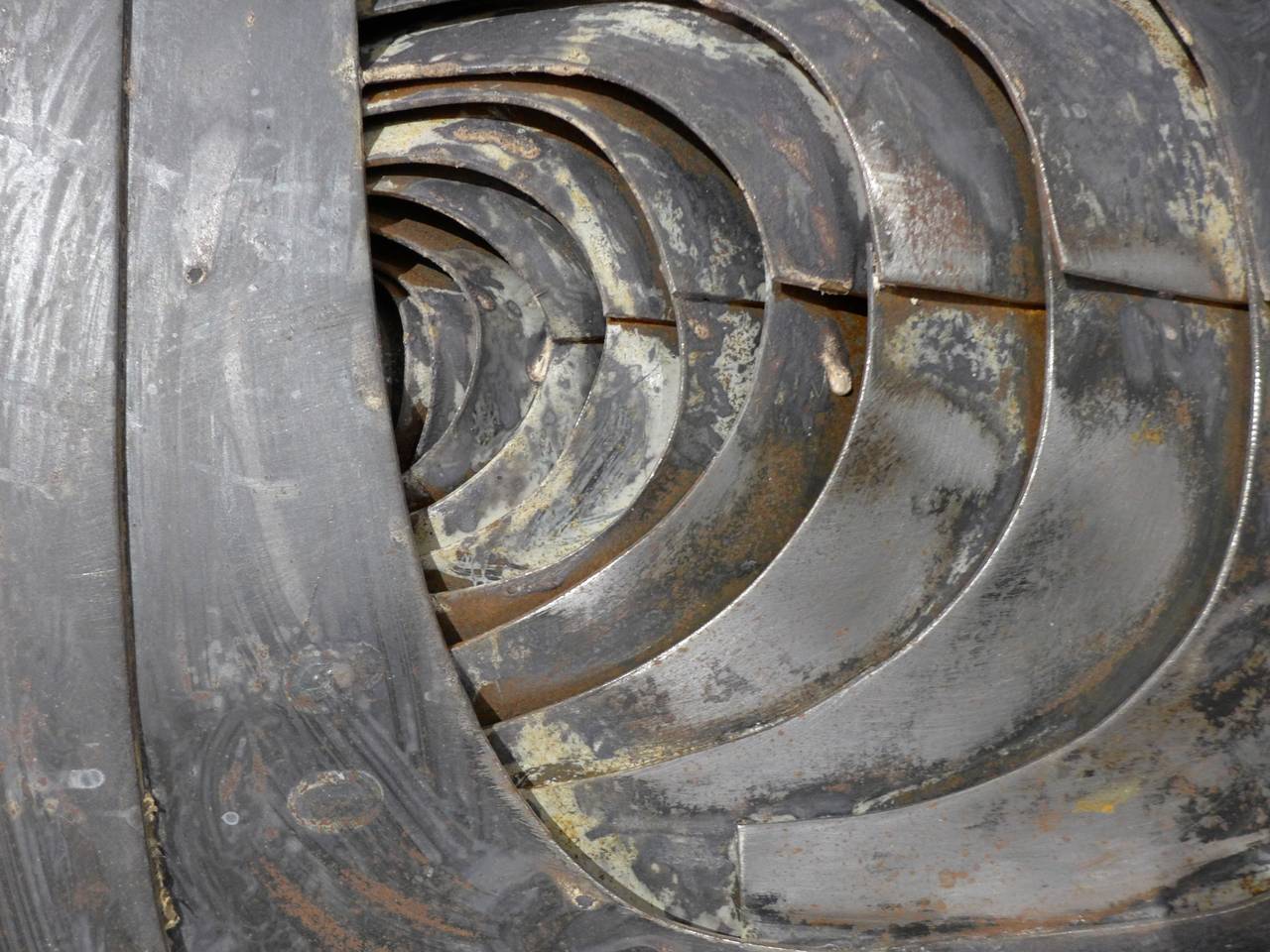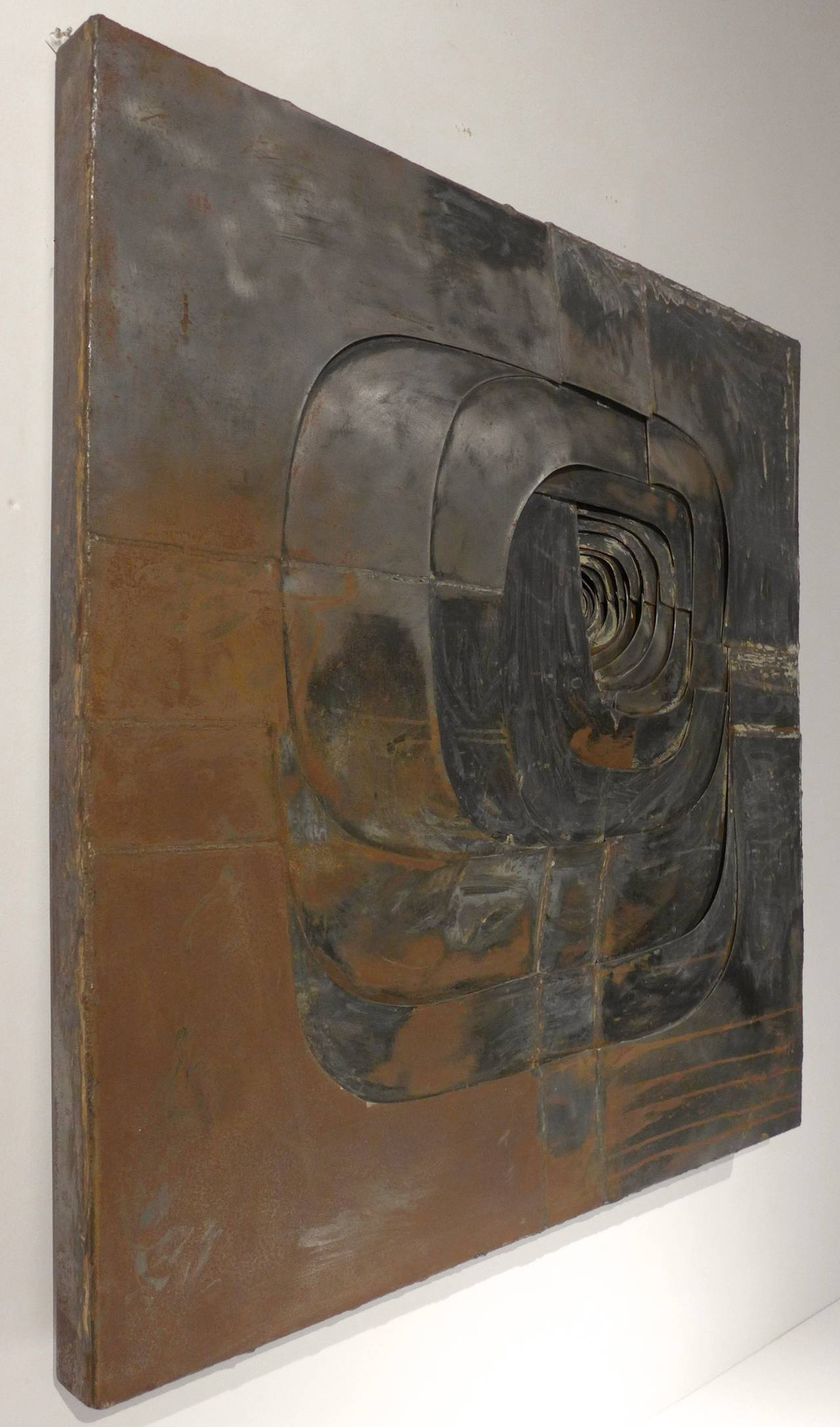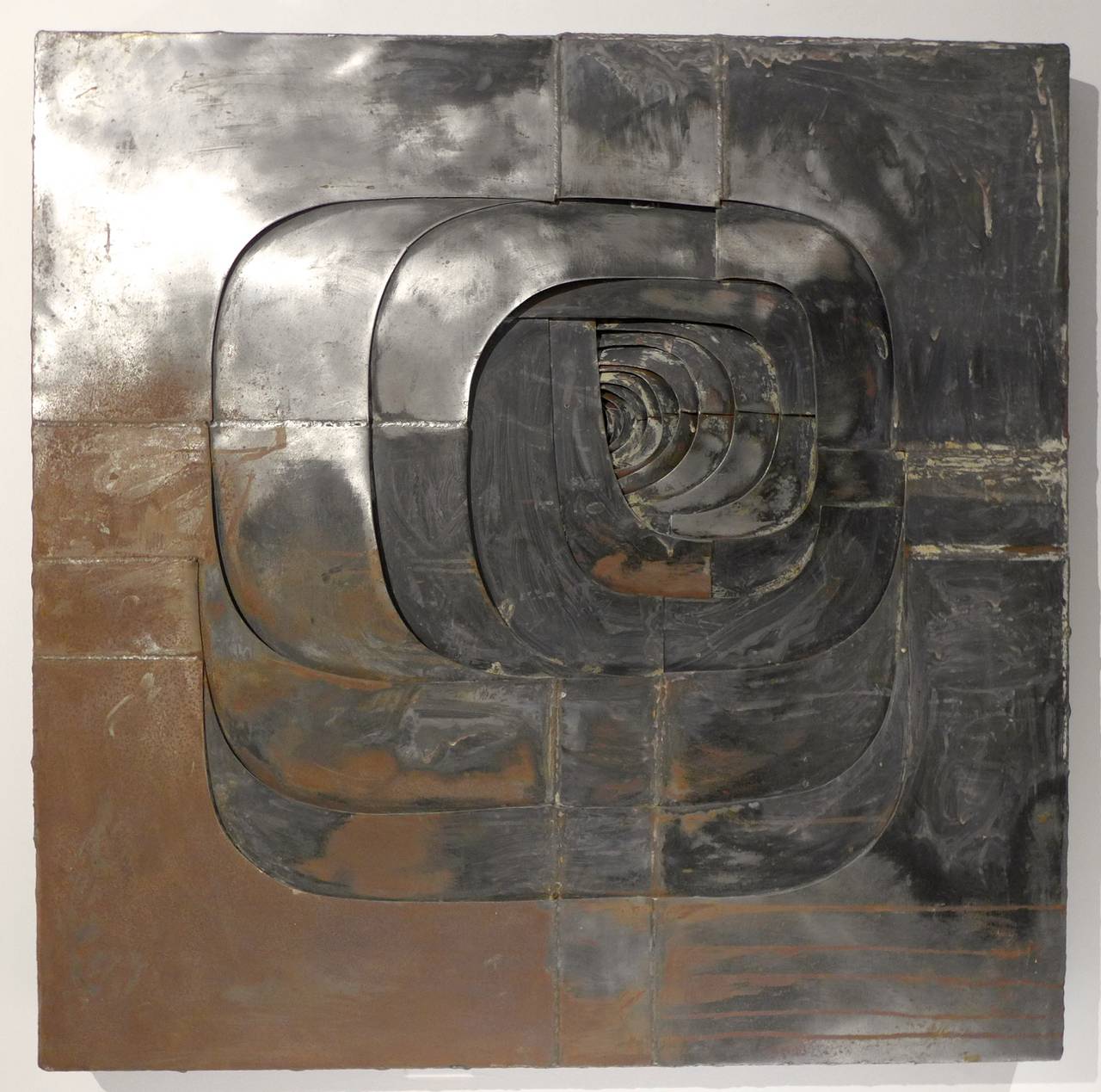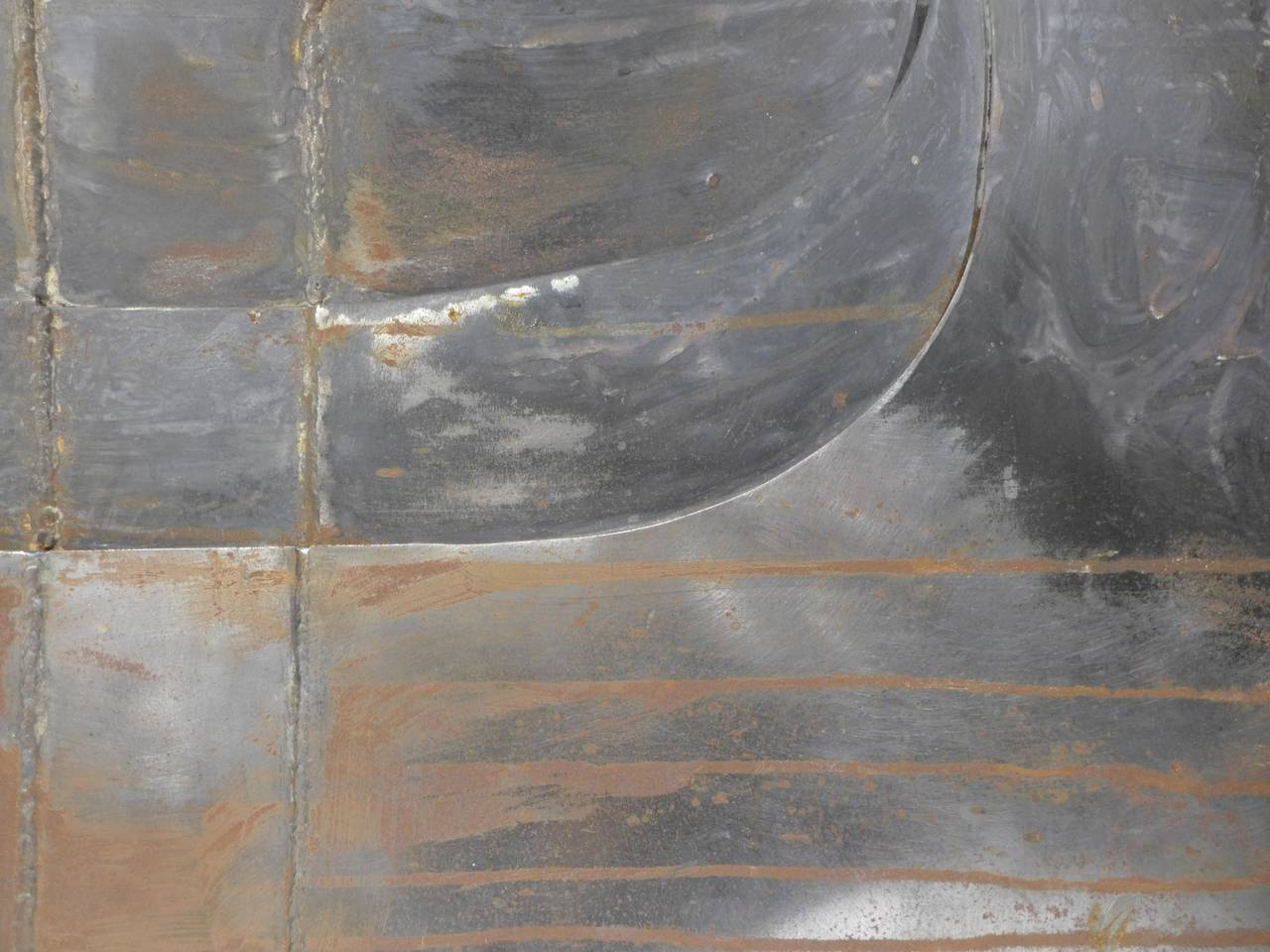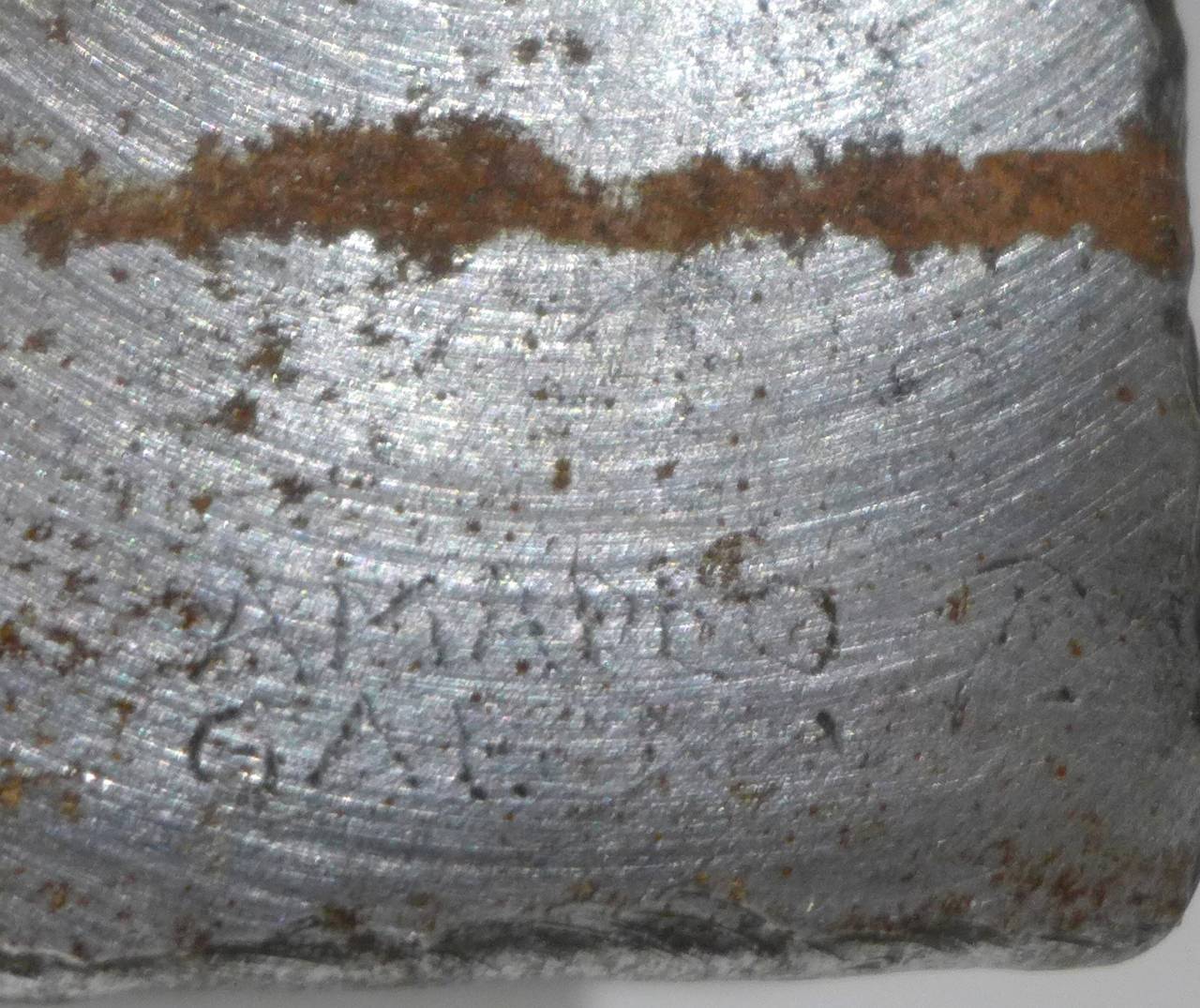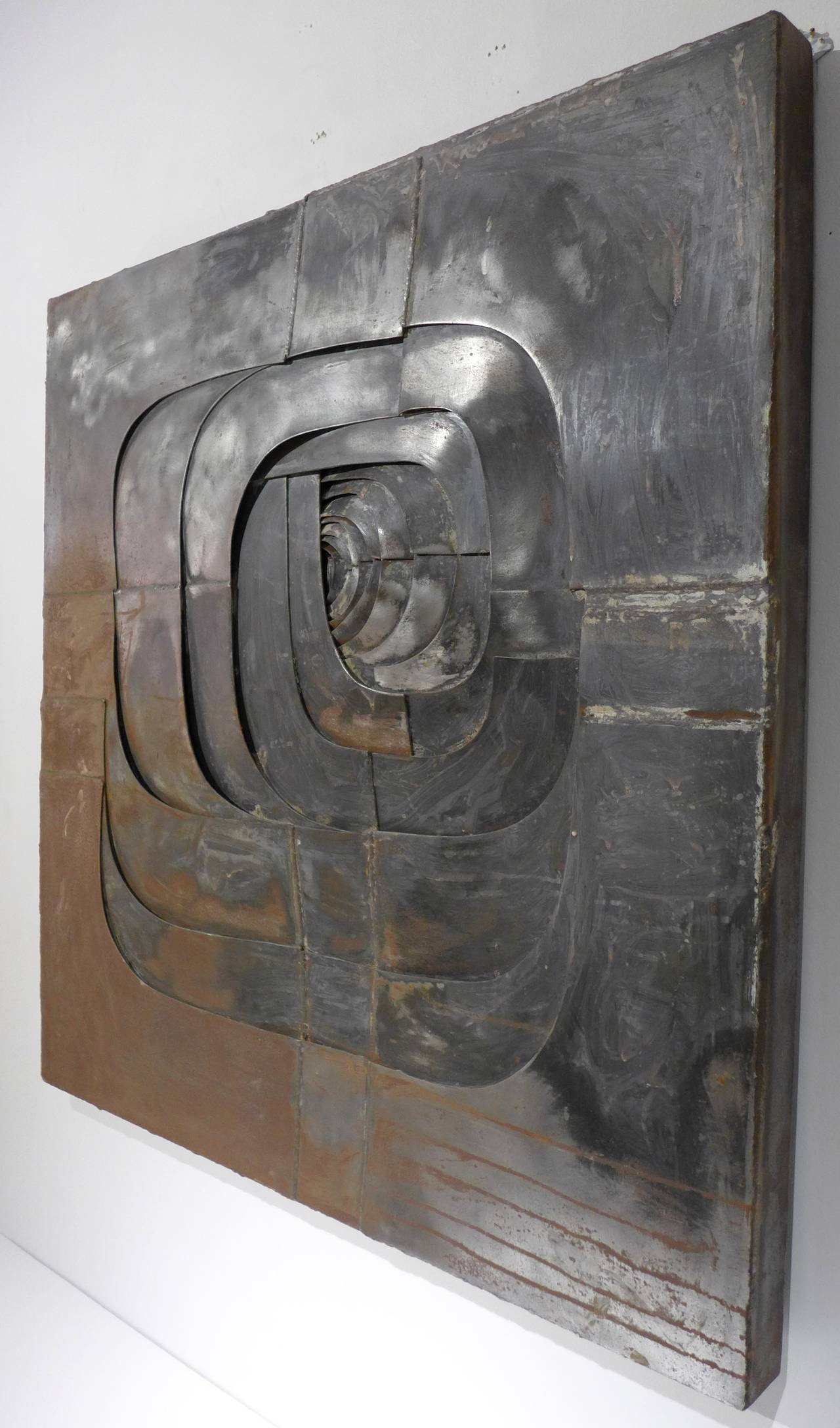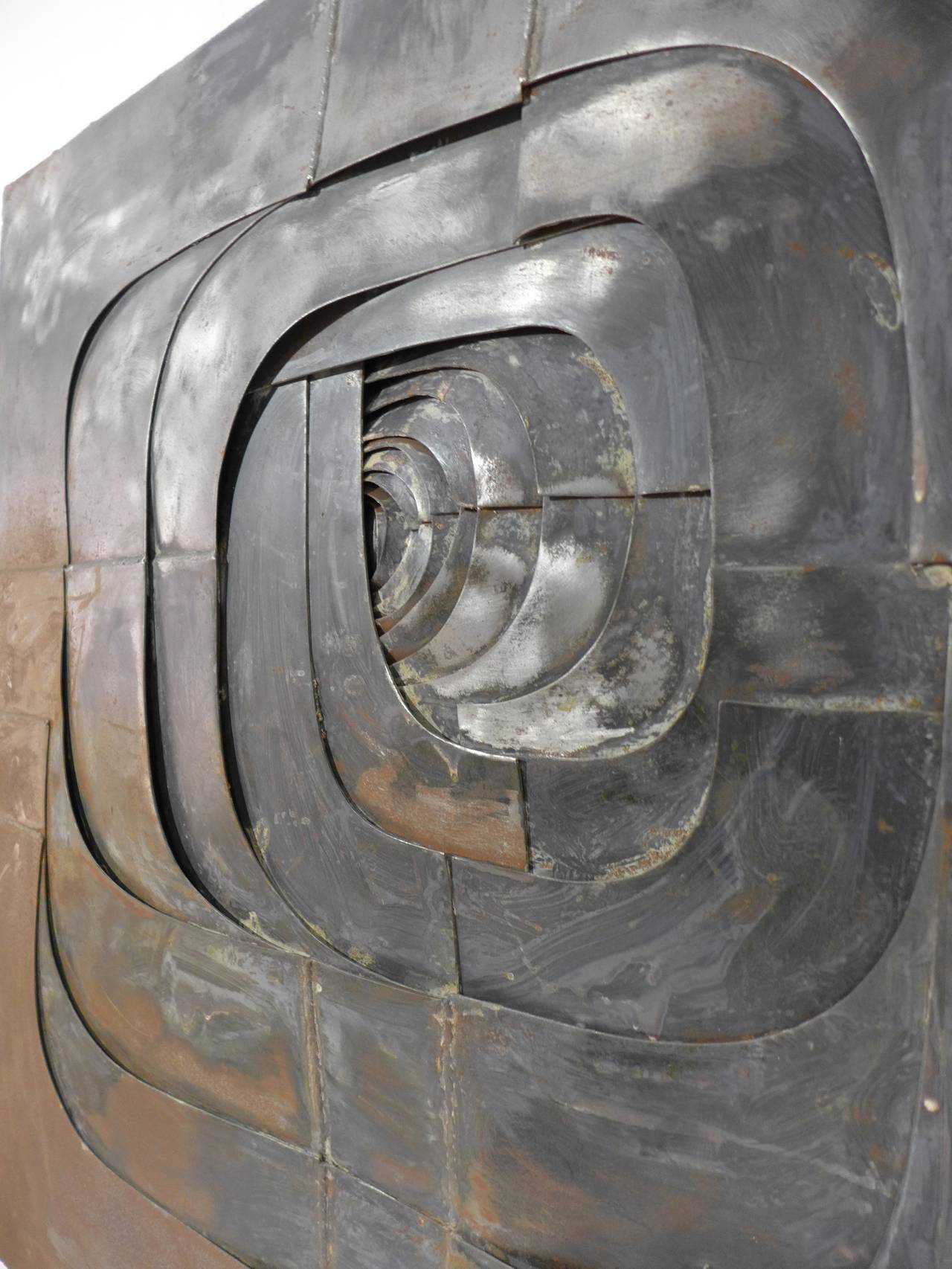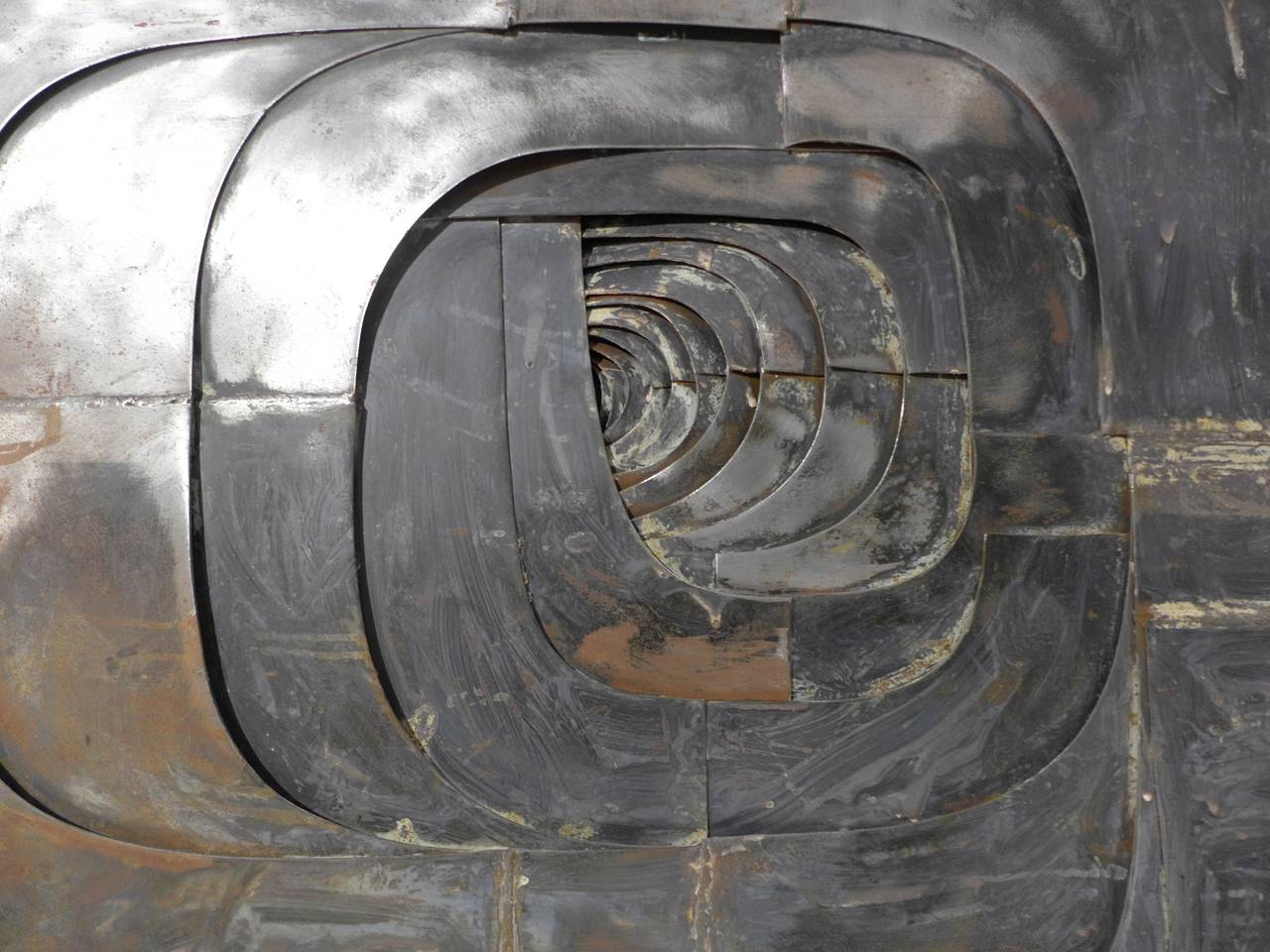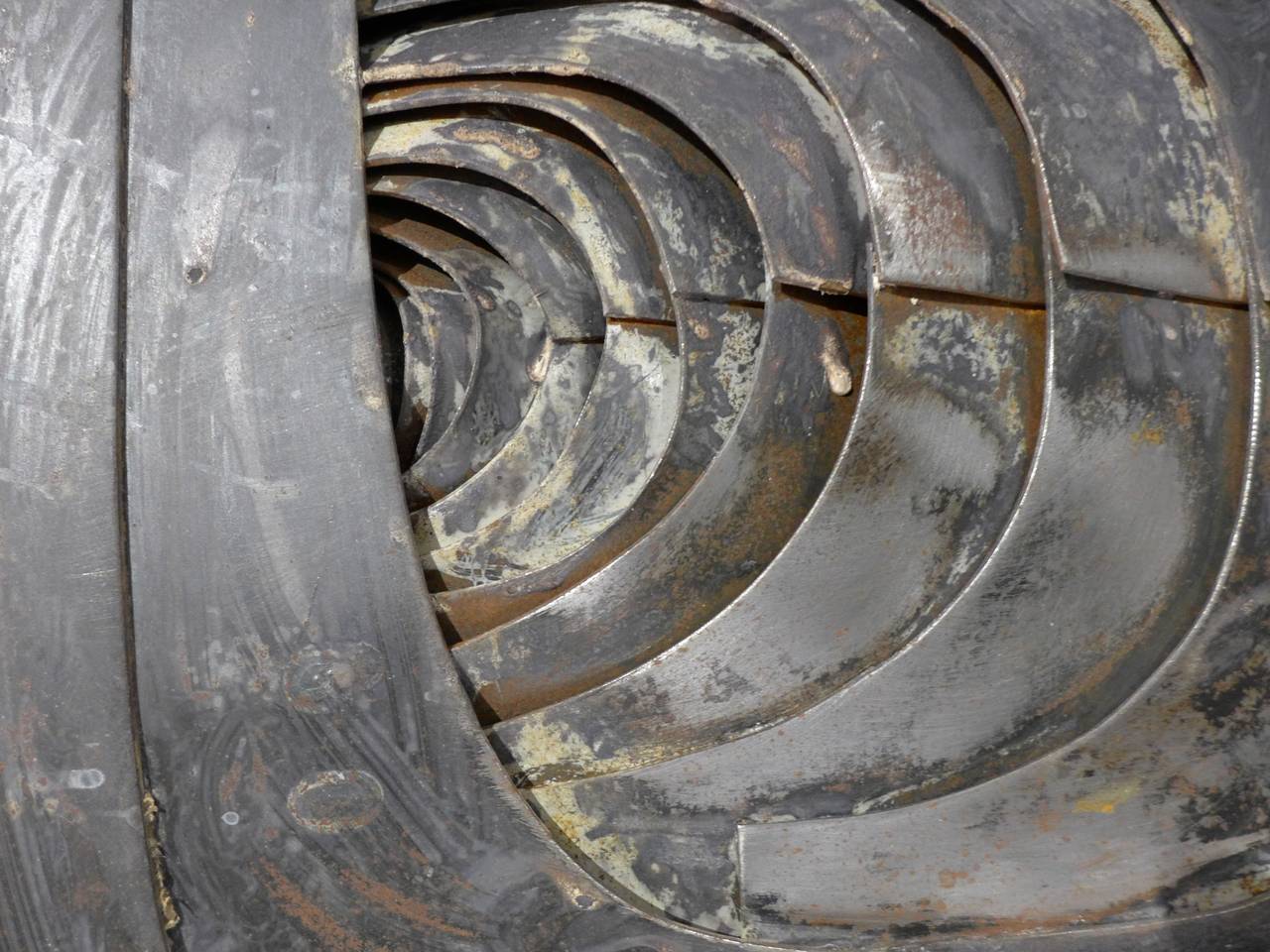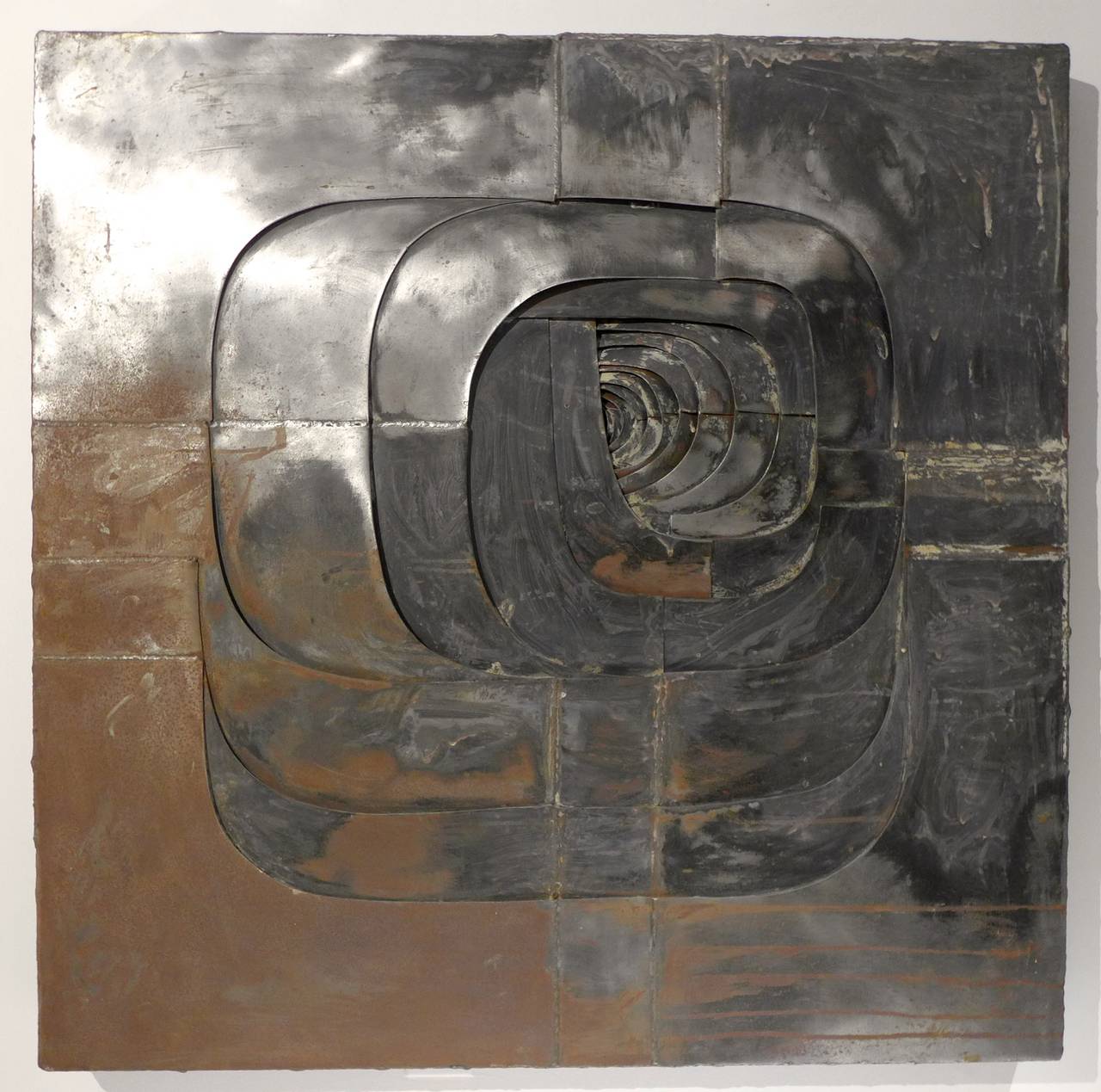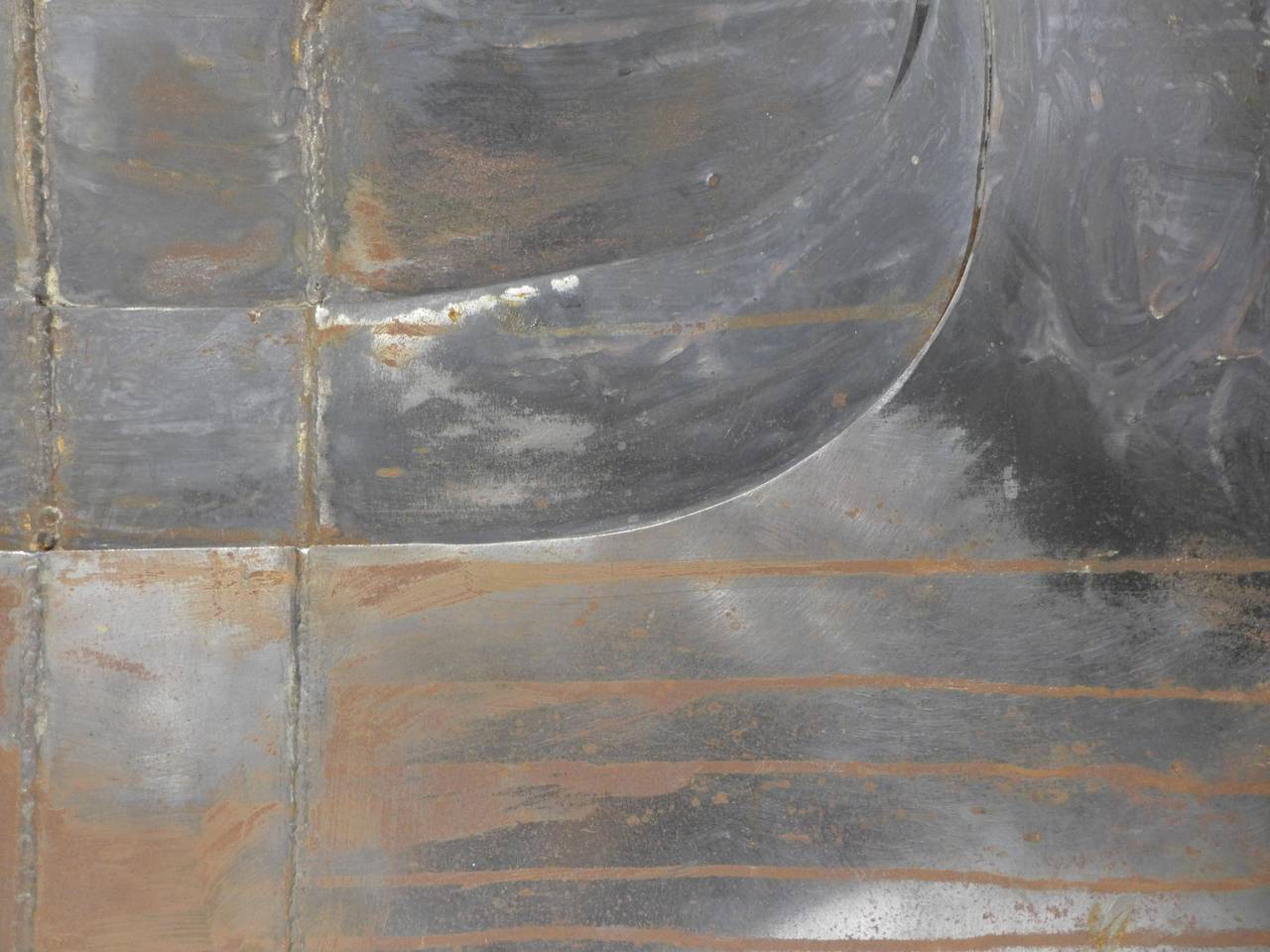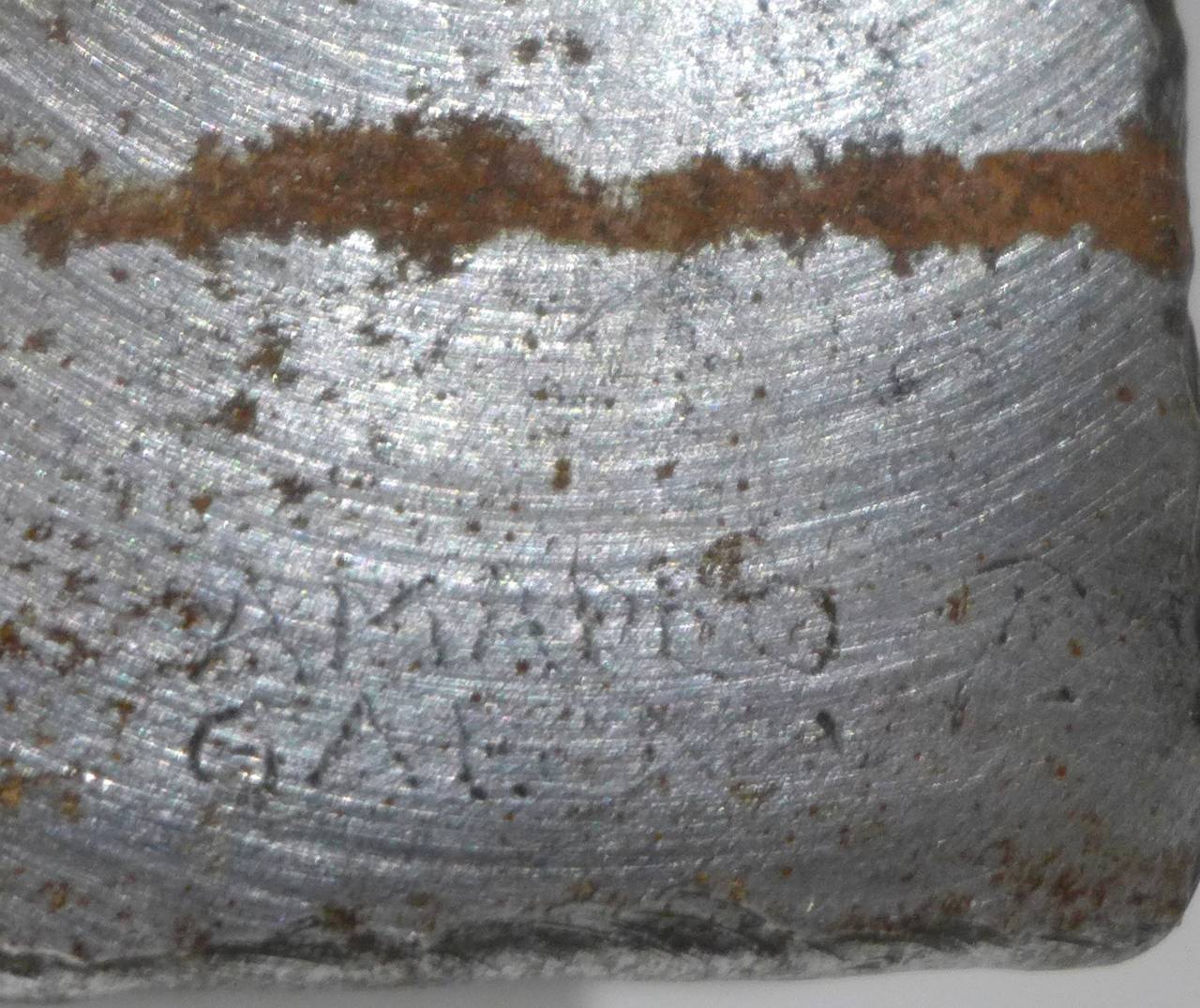 sold out
Steel Wall Sculpture by Amadeo Gabino
Spain
1960s
Brutalist wall sculpture of collaged, textured, and over painted steel by Spanish sculptor, painter, and graphic artist Amadeo Gabino, executed circa 1965. Gabino (1922-2004) trained at the Royal Academy of Fine Arts of San Carlos from 1939 to 1944, and spent time abroad in Rome in 1949, Paris in 1952, Hamburg from 1958-1960, and New York in 1961. His work represented Spain at the Venice Biennales of 1956 and 1966, and at the 1964-1965 World's Fair, and is in museum collections including the Museo Reina Sofia in Madrid, the Museum of Fine Arts in Bilbao, the Brooklyn Museum in New York, and the Kunsthalle in Mannheim. With incised signature, lower right.

Condition
Good. Minor wear and oxidation throughout, much of it intended texturing to the metal surfaces.

Measurements
Height: 39.5 in.
Width/Length: 39.5 in.
Depth: 2.5 in.