James Bearden Sculpture "Meteor Storm"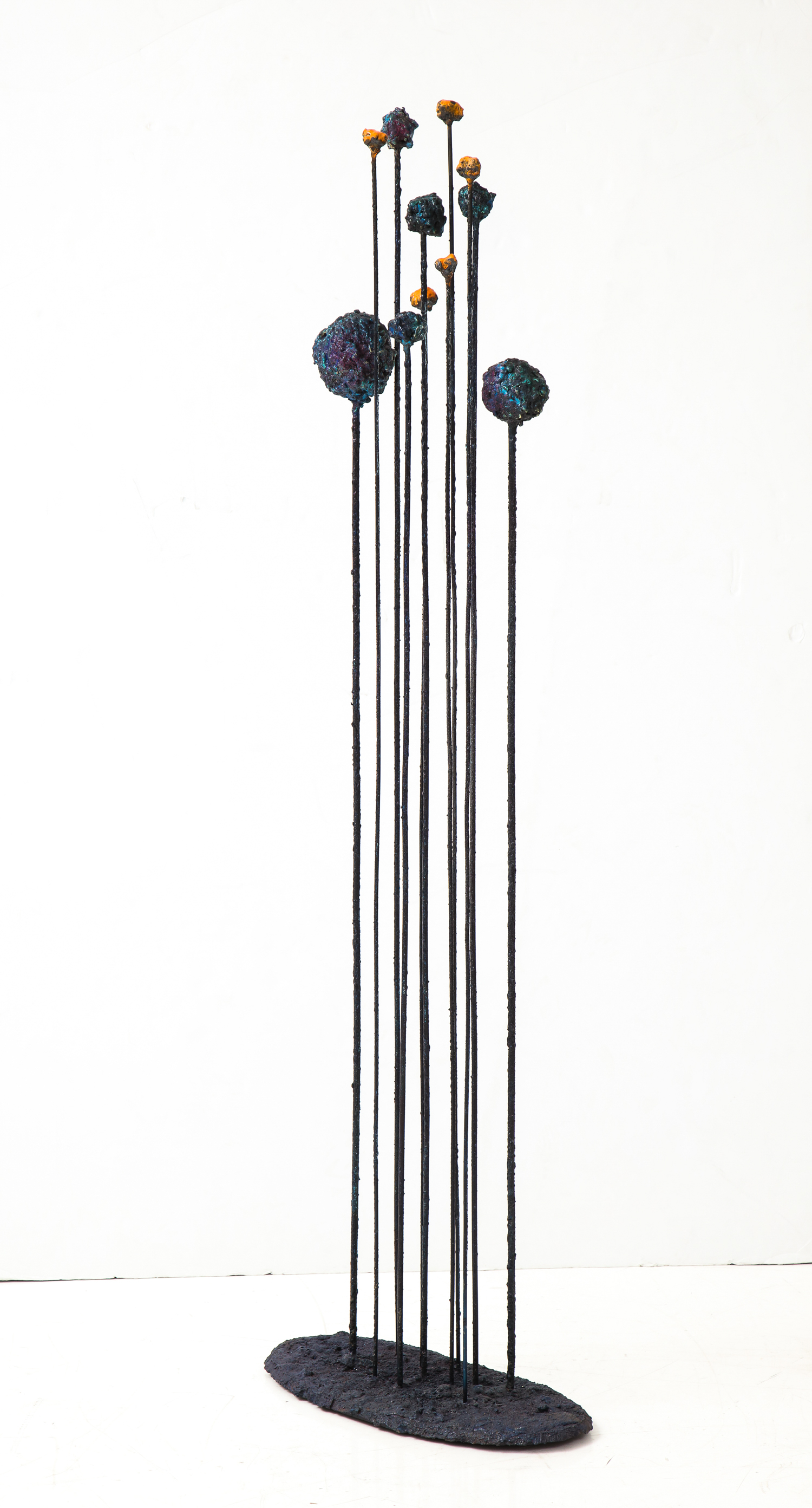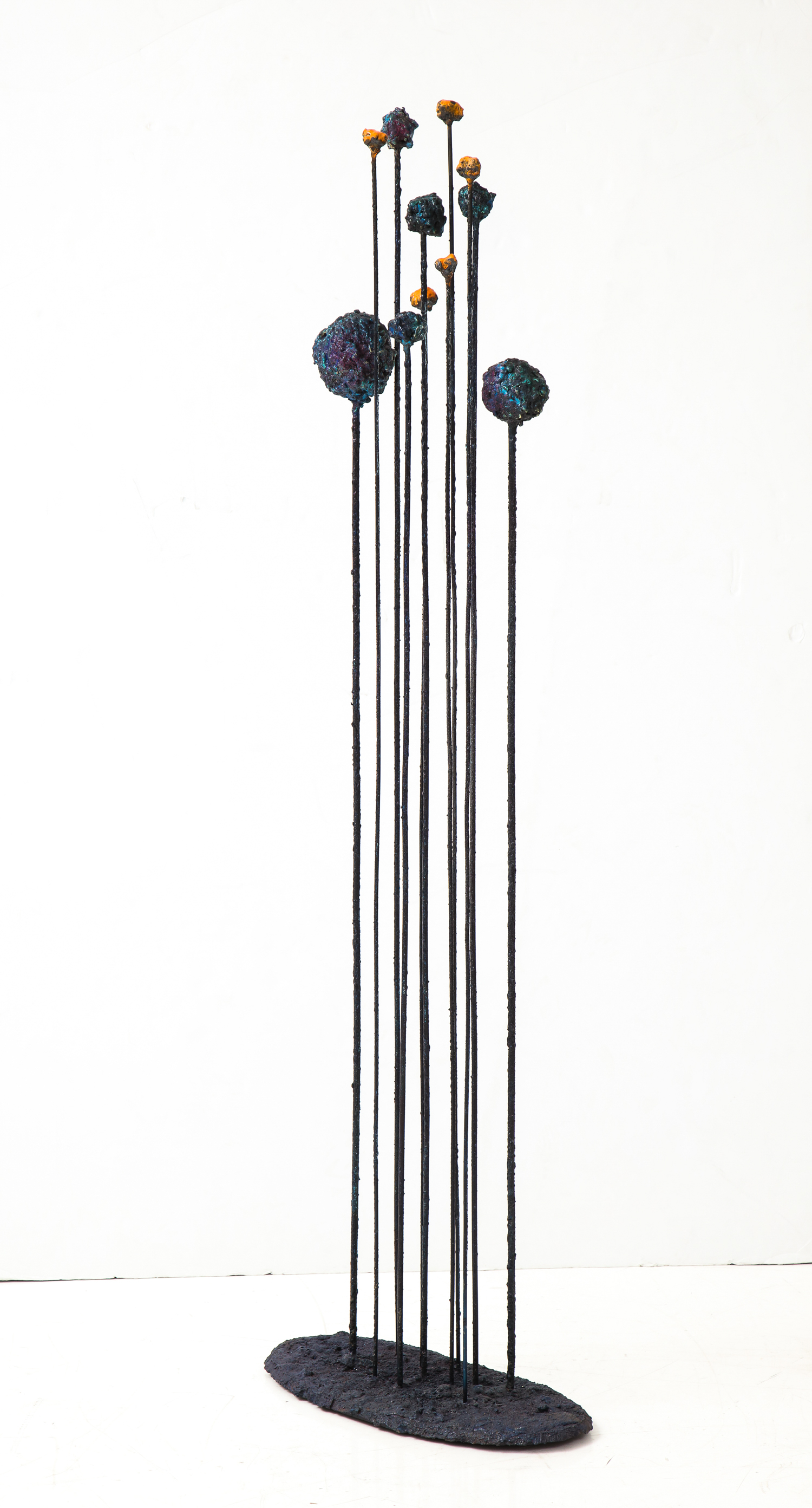 James Bearden Sculpture "Meteor Storm"
$45,000
American
2019
Sonic sculpture of torch-cut steel fused with glass enamel titled "Meteor Storm" by American artist James Bearden. The array of iridescent, molten-looking celestial shapes surmounting slender rods has the aspect of a cosmic event; set in motion with even a slight touch, the sculpture resonates like a chimes. Bearden's work was featured in a 2017 solo exhibition at the NY Design Center titled "James Bearden: Life in Steel;" in an article in the January 2017 Interior Design Magazine; in an introspective feature on 1stdibs; and in a feature article in DSM Magazine.
Condition
Excellent
Meaurements
Height: 58 in.
Width/length: 18 in.
Depth: 8 in.
Specifications
Number of items: 1
Materials/techniques: Torch-cut steel, glass enamel